The Sentimental Reason Joanna Gaines Is Giving Away $50,000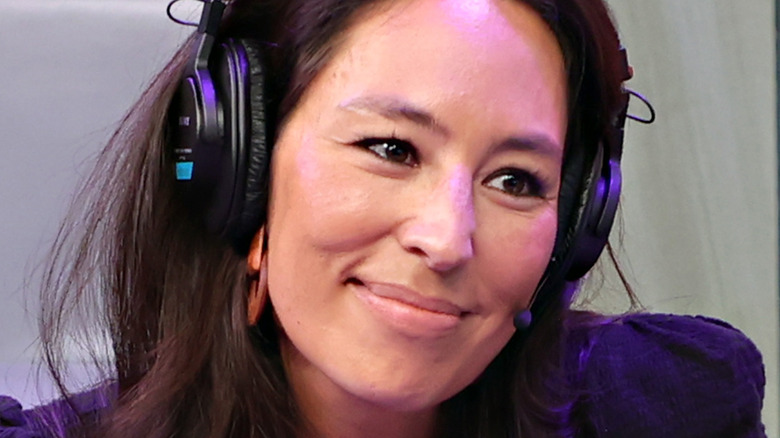 Cindy Ord/Getty Images
Joanna Gaines has graced our screens for many years now with her passions for design and food. Now the co-owner and co-founder of the retailer Magnolia with her husband Chip, this home specialist is able to look back and reflect on her beginnings. In a recent Instagram post, Gaines shared, "A feeling that returns to me every October 15th — the day we opened Magnolia 18 years ago. I can still hear the sound of the front door of that little shop opening, and the deep assurance that, despite how scared I was, I would never look back."
October is a time of reminiscing for the now-Magnolia Network star, and she revisited the launch of her dream. Gaines recalled being spurred on by her husband Chip, who believed in her and gave her momentum. That experience made her want to inspire and support other dreamers. Gaines explained, "So here's what I'm thinking—I want to give $50k to help someone do just that. If you have a business idea you've been dreaming about, or plans you've been working toward and all you need is a little help getting it off the ground, you have until 11:59pm CT tonight ... "
That meant dreamers had to submit their vision within a narrow window of time.
The Magnolia giveaway winner will be revealed on October 22nd
Entrants had to submit their vision between 10 am and 11:59 pm CDT on October 15 - less than a 24-hour period (via the Magnolia website). While no dream was considered "too big" for this contest, the instructions indicated that people should "be as specific as possible" to improve their odds of winning. Contestants were asked to answer questions about who they are, what their dream business is, and how the $50,000 would help them realize their aspirations, as well as the legwork they've already done to make things happen. 
Instagram users praised both the giveaway and the way Gaines discussed her story. One excited fan, yahwehtreefarm, said, "Doing this and wow how generous!!! Our family has been chasing a GOD SIZED dream of owning a Christmas tree farm for almost 3 years now! Eeeeeeek!" (via Instagram). Another user seemed deeply touched by Gaines' words, writing, "Okay, sobbing over here just reading the first two paragraphs. You truly are such an inspiration."
While excited dreamers didn't have much to enter, they also won't have long to wait to find out the results. Barring any unforeseen changes, on October 22nd, Gaines' Facebook and Instagram accounts will name the winning entry. Gaines concluded her thoughts on the matter with enthusiasm, sharing, "I can't wait to see what dreams you're ready to chase after."