This Zesty Doritos Flavor Is Back By Popular Demand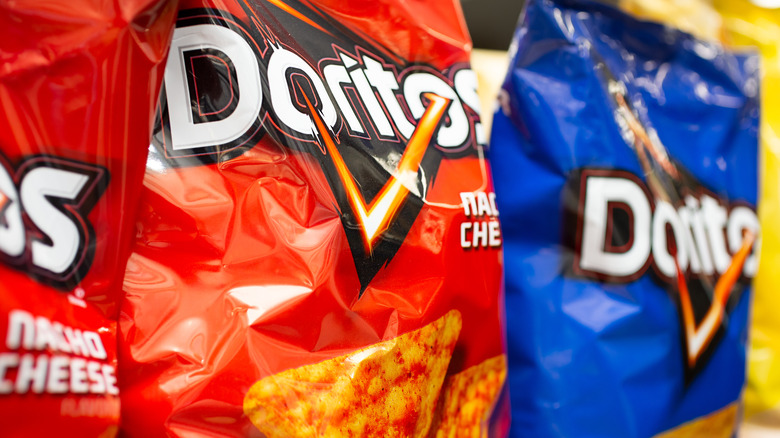 TonelsonProductions/Shutterstock
Hold the Halloween candy, because we have another seasonal treat for you this year. Doritos is officially bringing back its Twisted Lime flavor just in time for your Halloween parties, and we've never been more excited. According to a press release sent to Mashed, these chips have a sour-spicy tang that is so good, "it's scary."
This unique Doritos flavor was first released in October 2020 and was intended to be limited-edition (via Taste of Home). But this variety was so popular that the flavor had to be reintroduced to Sam's Club members in August 2021, before being vanishing from shelves once more.
Frito-Lay, Doritos' parent company, had released the flavor almost exactly a year ago. However, it wasn't specifically marketed towards Halloween. Rather, it was seen more as a snack to be shared during Thanksgiving and football-watching parties (via Snack Food & Wholesale Bakery). However, we're not complaining about this spooky twist on its most recent return, because we'll gladly bring one bag, or several, to any costume party.
Where can you get Twisted Lime Doritos?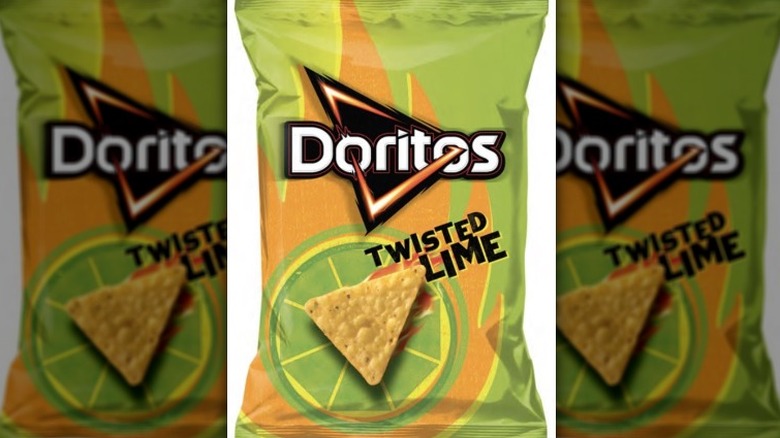 Doritos
Starting October 21, you can find Twisted Lime Doritos in XXL bags at Snacks.com/TwistedLime. That's enough to share at Halloween movie night, or you can eat the entire bag yourself (we would!). However, you better act fast, because these chips are only here until they sell out. According to Snacks.com, there are only 2,000 bags available, with one 9.25-ounce bag costing $4.79.
According to the press release, you can also follow the Doritos' Instagram account to enter in a giveaway to win an exclusive Halloween packaging of the reemerging flavor. (Hint: our bets are on a triangle-shaped bag.) Snacks.com also notes that followers can also join a "secret society of the triangle" that is started by an "initiation" with "a bag of Doritos Twisted Lime." By joining this secret society, members will get Doritos-themed fellowship pins. A tasty snack and a mystery? Count us in.