This Is Aarón Sánchez's Favorite Part Of Being A MasterChef Judge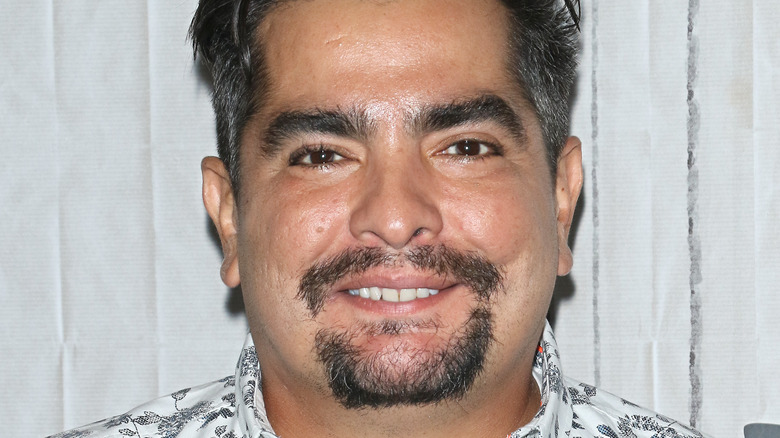 Jim Spellman/Getty Images
From James Beard Award-winner Graham Elliot to Milk Bar mastermind Christina Tosi, Fox's "MasterChef" has featured some of the most notorious judges in world of TV cooking competitions (via IMDB). However, over the course of the show's more than 10-year history, no judge has been more lovable, or more well-rounded, than Aarón Sánchez. Unlike some of his fellow judges (we're looking at you, Gordon Ramsay), the "Heat Seekers" star has always been able to balance both his praise and his criticism, even amid the messiest kitchen disasters.
In addition to his work on "MasterChef," the award-winning chef has co-starred on Food Network shows "Chopped" and "Chopped Junior" and authored two cookbooks, both of which were inspired by his Latin-American roots (via Chef Aarón Sánchez). Born in El Paso, Texas, Sánchez has revealed that his grandmother and mother are the two people who inspired him to become a chef. "My family is my foundation," the 45-year-old chef shared in an interview with HuffPost. "Food is the way we commune, it's what bring us all together."
Sánchez has been a regular judge on "MasterChef" since Season 8, and for the past four seasons, he's learned almost everything there is to know about the Emmy-award winning series (via Emmys). In an interview with Insider, the Food Network star shared some trade secrets about the inside world of "MasterChef," including his favorite part of being a judge.
Aarón Sánchez loves mentoring young chefs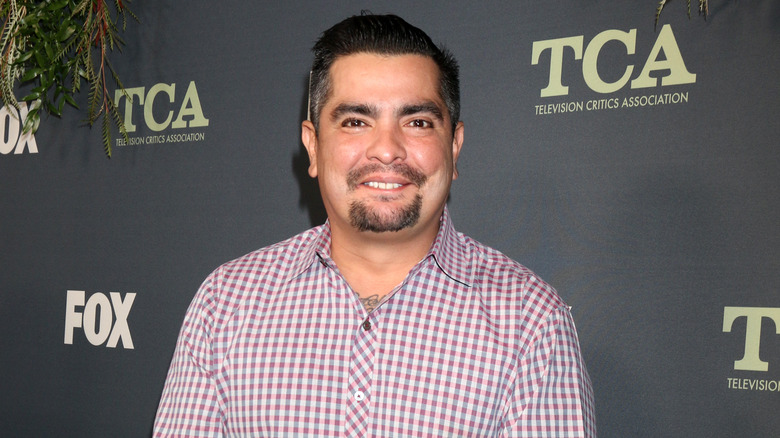 Kathy Hutchins/Shutterstock
While watching "MasterChef" contestants tackle high-stakes challenges is about as entertaining as it gets, a lot of the time, fans are even more interested in what goes on behind-the-scenes of the cooking competition. Are the judges really that mean in real life? Are the dishes typically cold by the time the judges taste them? Aarón Sánchez answered all of those burning questions in his interview with Insider.
Regarding the contestant dishes, Sánchez reassured viewers that the food is, in fact, still hot when the judges taste it for the first time. "That ensures that we're doing the right thing," Sánchez explained. "there are many different mechanisms that make sure we're doing everything legally and fairly." The Food Network veteran also revealed what Gordon Ramsay is really like. And, as it turns out, the potty-mouthed chef is actually a huge practical joker on set.
In terms of his favorite thing about being a judge on the show, Sánchez admitted that it has to be the unique opportunity for him to be a mentor. "I think, for me, getting a chance to mentor is what makes it amazing," he revealed. "The fact that, whether you win the whole competition or not, this experience is what can give you that confidence to do this for a living. I love being a part of that. I love bringing people up." And the most difficult part for the talented chef? "Saying goodbye to people."