Whole Foods Is Predicting These Major Food Trends For 2022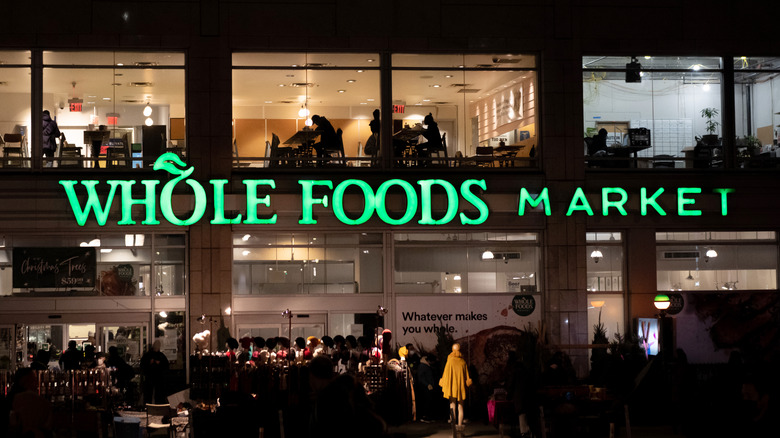 Alexi Rosenfeld/Getty Images
For the last seven years, a group of 50 experts made up of "local foragers, regional and global buyers, and culinary experts" have been coming together to form a council for Whole Foods. The grocery store then uses this intel to predict the top 10 food trends that are likely to happen the following year (via Whole Foods Market).
Whole Foods' trend prediction for 2021 saw an increased interest in cooking, health, and all things breakfast, largely thanks to the pandemic and global lockdowns. "Last year, we saw tremendous pandemic-related shifts in grocery buying habits as the world adjusted to spending more time at home," Whole Foods Chief Marketing Officer Sonya Oblisk said in a statement released by the supermarket.
This year, the council's forecast centers around things slowly going back to normal: "We expect to see consumers prioritize food and drink products that deliver additional benefits — like functional sodas and tonics — and products that support their sense of well-being like urban garden greens and products grown with farming processes that help address soil health."
So what can customers expect to see a lot more of in supermarket stores in 2022?
Produce grown through urban farming could be big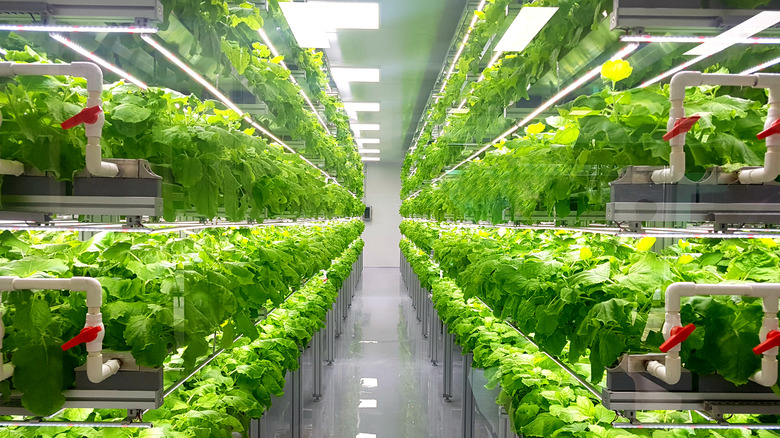 YEINISM/Shutterstock
The Whole Foods trend forecast observes that innovative indoor farming, such as soil-less hydroponic and aquaponic farming and robotic farms, has been on the rise. 2022 will only see an increase in fruits and veg grown locally. As for environmentally friendly farming methods that address soil health, the report says that customers can expect to see the use of grains grown through soil-friendly methods in everything, including beer.
The tart yuzu is expected to be a popular fruit at both restaurants and grocery stores. Along with it, Whole Foods predicts a renewed interest in turmeric and hibiscus. Turmeric is expected to be used outside of lattes and supplements, as a superfood present in all sorts of packaged food whereas hibiscus will move beyond teas and into spreads and yogurts. Shoppers will find more allergy-friendly snacks made with sunflower seeds as well as a new superfood in the American market: moringa, which has long been used as a herbal medicine in countries like India and Africa.
Keeping an increased focus on health in mind, the report predicts more alcohol-free cocktail-like bottled drinks flooding the beverage aisles as well as fizzy sparkling drinks packed with probiotics and additional health supplements.
The final trend in the report is a rise in reducetarianism, or "reducing consumption of meat, dairy, and eggs without cutting them out completely," and opting for sustainable, high-quality animal products. This means shoppers will likely find more grass-fed meats and pasture-raised eggs.