This Is A Soul Food Restaurant Red Flag, According To Snoop Dogg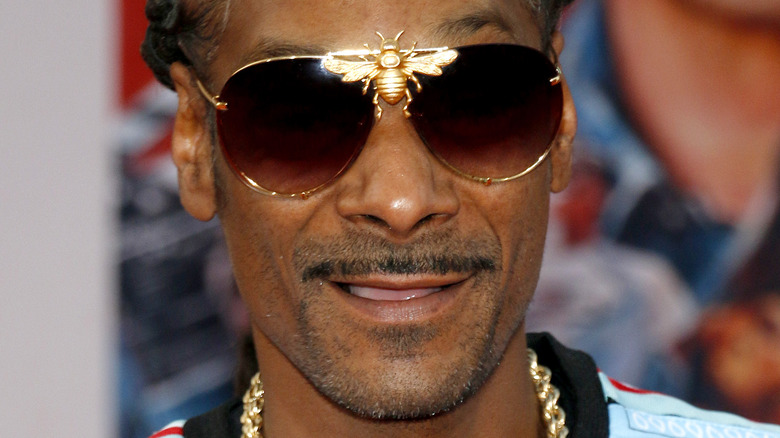 Tinseltown/Shutterstock
Although Snoop Dogg admits to "not being the most adventurous, Anthony Bourdain-type when it comes to grub," he certainly knows what he's talking about when it comes to soul food (via Google Books). Watch any episode of "Martha & Snoop's Potluck Dinner Party" and you will see that the rapper-turned-cookbook-author has so much knowledge on cooking soul food that even the one and only Martha Stewart is always learning something new from him.
Snoop Dogg clearly spends a lot more time in the kitchen these days. However, that doesn't mean he won't dine at a restaurant from time to time. But when he visits a soul food restaurant, Snoop Dogg has pretty high standards. According to Quartz, Snoop Dogg even has a point of reference in determining whether the food on the menu will actually taste good, and it's all in the macaroni and cheese. "If you in a soul food spot and they're not serving up some real thick, real cheesy mac, you messed up somewhere and might as well dip," Snoop Dogg explained in his book "From Crook to Cook." But that doesn't mean he doesn't appreciate the classics.
Snoop Dogg still likes Kraft macaroni and cheese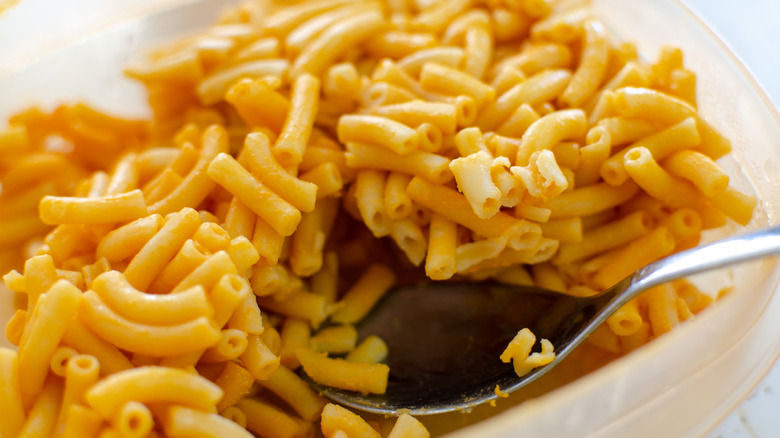 danhusseyphoto/Shutterstock
Snoop Dogg may be a cookbook author and cooking show co-host — and he's particular about soul food restaurants — but he certainly isn't snobbish about store-bought food options. In fact, instant macaroni and cheese is one of his pantry staples. "Homemade mac and cheese is always gonna be the ultimate, but sometimes you need the quick fix," he wrote in the kitchen tour section of his cookbook (via Google Books). "If you ain't prepared to wait for that made-from-scratch mac to simmer and bake, reach for that Kraft and pull out a pot. Boom, you got some cheesy goodness in a matter of minutes."
When he'd rather take the time to make mac and cheese — or "mack and cheese," as he refers to his own recipe — Snoop Dogg uses a ton of dairy products (via YouTube). In addition to extra-sharp cheddar cheese, Snoop Dogg's recipe calls for whole milk, heavy cream, butter, and sour cream. The result is an extra creamy mac and cheese. If Snoop Dogg ever opened his own soul food restaurant, at least we know the mac and cheese will be top-tier.