McDonald's Japan Just Unveiled Another Super Spicy Menu Item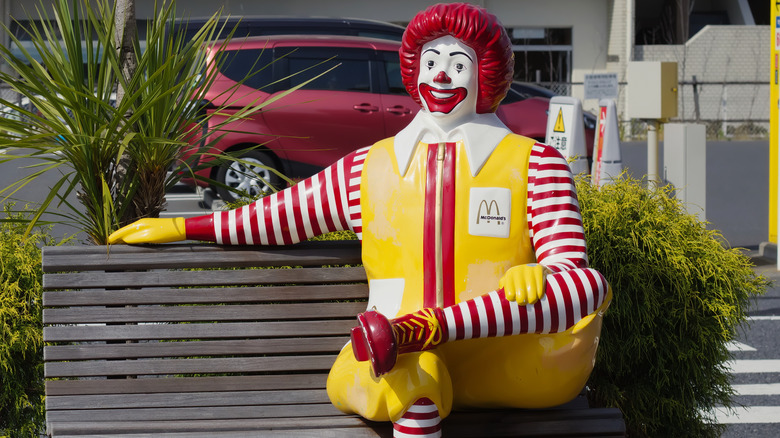 Ned Snowman/Shutterstock
What do the words "rice burger" conjure up in your mind? If you're like most people, at least most of us here in the U.S., it probably sounds like the most flavorless dish on the planet. It's like, what, a rice cake on a bun? No amount of ketchup could save such a creation.
Well, that is decidedly not the case with the new menu offering from McDonald's Japan. For one thing, calling it a "rice burger" is a bit of a misnomer, or rather, a parallel construction to the similarly-named ramen burger of food fad fame (via ABC News). The rice burger, like the ramen burger, is a regular beef burger, and the rice patties, similar to the ramen ones, take the place of a traditional bread bun. 
A translation of the burger's Japanese name, however, reveals that the burger is anything but bland. According to Sora News 24, the rice burger is really called Gohan Kara Dabuchi, and "gohan" does, in fact, mean rice. "Dabuchi" is a portmanteau word combining "daburu" and "chizu," so it translates to "double cheese." "Kara," however, means super-duper-spicy, and by all accounts, that describes this burger pretty well.
What makes this rice burger such a scorcher?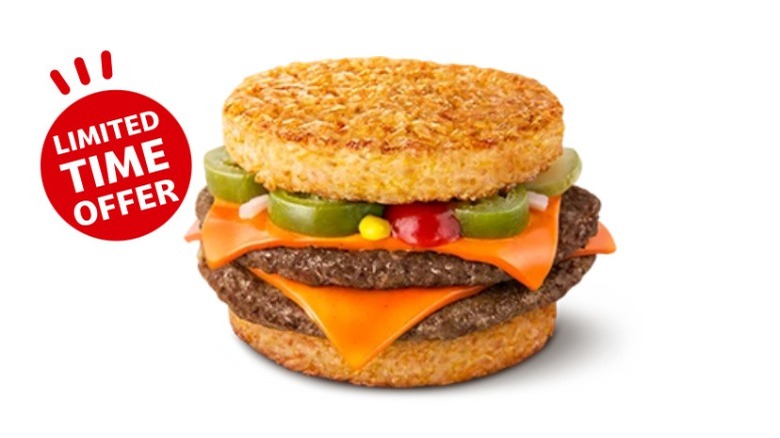 McDonald's Japan
McDonald's in the Land of the Rising Sun has been all about the taste bud burning in recent months. In September, Hypebeast says the chain introduced a Spicy Shrimp Burger that gets its heat from a chile pepper powder called akatogarashi. With the rice burger, however, McDonald's Japan is kicking it up more than a few notches. For one thing, the pepper powder it's using comes from ground habaneros, and this pepper powder is used to infuse the cheese slices (two of them, as "dabuchi" implies). As if that wasn't enough, slices of fresh habanero are used to garnish the top patty of this double-decker burger.
Sora News 24 says that the Gohan Kara Dabuchi, which sells for 440 yen (about $3.85), will be a limited-time offer. It will also be available only after 5 p.m. since it's evidently too sizzling hot for daylight hours. What's more, Mickey D's has even issued a disclaimer of sorts, requesting that customers "please be cautious" with its newest (and hottest) burger.