Sunny Anderson Would Never Let This Happen On A Halloween Show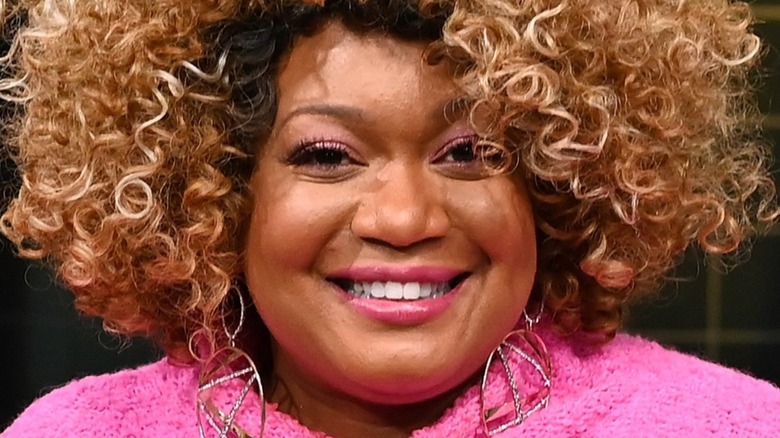 Slaven Vlasic/Getty Images
What makes for a good Halloween or horror-film scare? The early days of cinema popularized certain undead beasts: Dracula, mummies, Frankenstein's monster. In the 1970s and 80s, we had a run of blatantly evil psychopaths: Michael Myers, Jason Voorhees, Freddy Krueger. Some demon or other possessing an innocent child is good for a classic scare, and the blog Birth.Movies.Death. notes that space aliens have been fear fodder since the silent movie era.
All of the creatures our culture has used to stock scary movies and Halloween displays can be described in one word. They're all monsters. They're all decidedly "the other" — so different from you and everyone you know that they can only inspire fear and loathing. So it follows that some Halloween costumes or haunted house dwellers are out of bounds because they are culturally insensitive.
Food Network star Sunny Anderson gets it. We're not sure if a recent Halloween special was guilty of the transgression Anderson referred to in a recent tweet, but in any case she wanted to make sure her fans knew she wouldn't make the same mistake.
Sunny Anderson knows people with amputated limbs shouldn't be depicted as a Halloween scare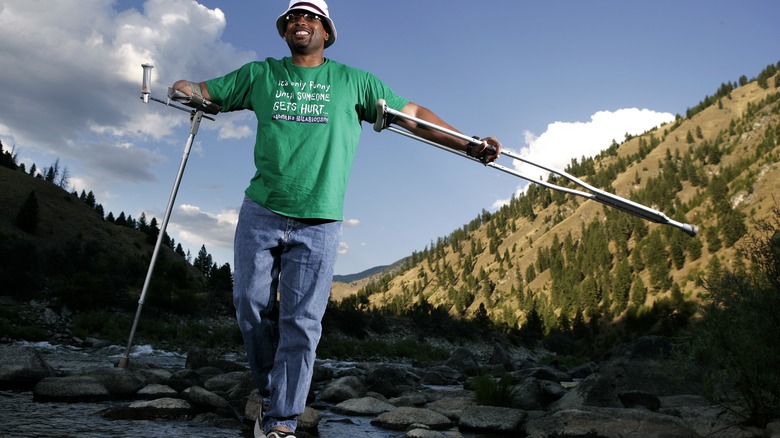 Brent Stirton/Getty Images
Sunny Anderson's supportive tweet came on November 3: "A while back someone here asked me to make sure that if I ever do a Halloween crafting show, to not allow amputees to be depicted as scary. I don't remember who you are, but just know I'm still an ally and I'm working for you." Anderson's Twitter followers saluted her stand in their responses. "Honestly that makes a lot of sense," Twitter user @SPnottheGhost replied. "Never thought about it that way. Thank you." And @MateriaSuzanne replied, "This is why you are loved and admired!"
Anderson's Twitter history confirms she has been supportive of people who were missing limbs. She made a good impression on Chef Eric West, who describes themself as an above-the-knee amputee on their Twitter profile page. "I'm the classically trained amputee chef you met while grocery shopping," West tweeted in 2015, encouraging Anderson to check them out on YouTube. In 2013, a few days after Halloween, Anderson tweeted a photo of a veteran's cool prosthetic limb with a Crown Royal logo. She had met the vet at an event organized by Operation Comfort, which supports wounded and ill service members, according to its website.
As it turned out for Anderson, she did get her Halloween crafting (and confection) show. This year, she hosted "Chocolate Meltdown: Hershey's After Dark" (via FN Dish).