The Most Memorable Meal Marc Murphy Ever Ate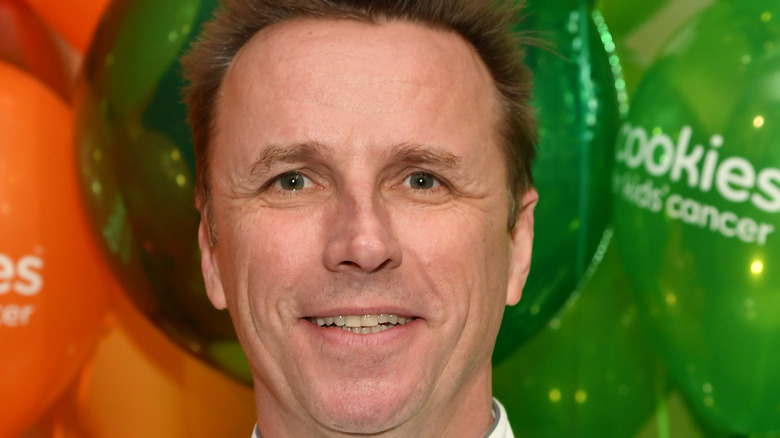 Mike Coppola/Getty Images
Marc Murphy is probably best known for serving as a judge on Food Network's "Chopped," but the celebrity chef was globetrotting long before he achieved TV stardom, having traveled the world before his 12th birthday, per Murphy's website. In fact, he had already hit most of the cities on our bucket list before he became a teenager: Milan, Paris, Villefranche, Washington DC, Rome, and Genoa. It also explains why French and English were his first languages. But, the beauty of bouncing from place to place like a pinball and living in so many different international locations is that it afforded Murphy the opportunity to sample a great variety of international cuisine.
In fact, it would be a job at a restaurant in Monte Carlo that would serve as the catalyst for his career. It was at the restaurant Louis XV in French-speaking Monte Carlo that chef Alain Ducasse took note of Murphy's skills, recommending him for a job at New York's famous Le Cirque. The rest is history. But Murphy's French influence extends well beyond his humble beginnings and has even made a cameo when it comes to his most memorable meal.
Marc Murphy's most memorable meal was in New Orleans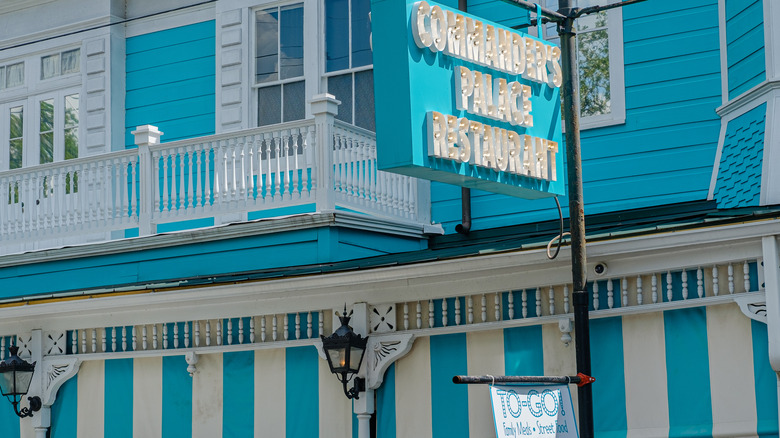 William A. Morgan/Shutterstock
Per Food Network, Murphy shared that his favorite spot for family dinners was actually in New Orleans, where he had his most memorable meal. He said, "Most recently, I went to New Orleans and ate at the famous Commander's Palace. It was such a memorable lunch with my family that lasted for hours. I especially loved the Snapping Turtle Soup!"
The Commander's Palace has been a fixture in New Orleans' Garden District for quite some time, per Nola.com. The outlet goes on to reveal that after the restaurant was purchased by the Brennan family in 1969, it quickly became a hub that attracted quite the lineup of talent. Paul Prudhomme, Emeril Lagasse, Jamie Shannon, Frank Brigtsen, Anne Kearney, Greg and Mary Sonnier, and Tory McPhail have all cooked or eaten at The Commander's Palace. Nola.com explains that this is a place where you go to have fun, and you should definitely expect balloons and a band. And with Murphy's daughter studying at a college in the area, per his Instagram, it is the perfect spot for mom and dad to chill out and celebrate the delicious taste of this haute Creole food when they visit.