The Truth About Marc Murphy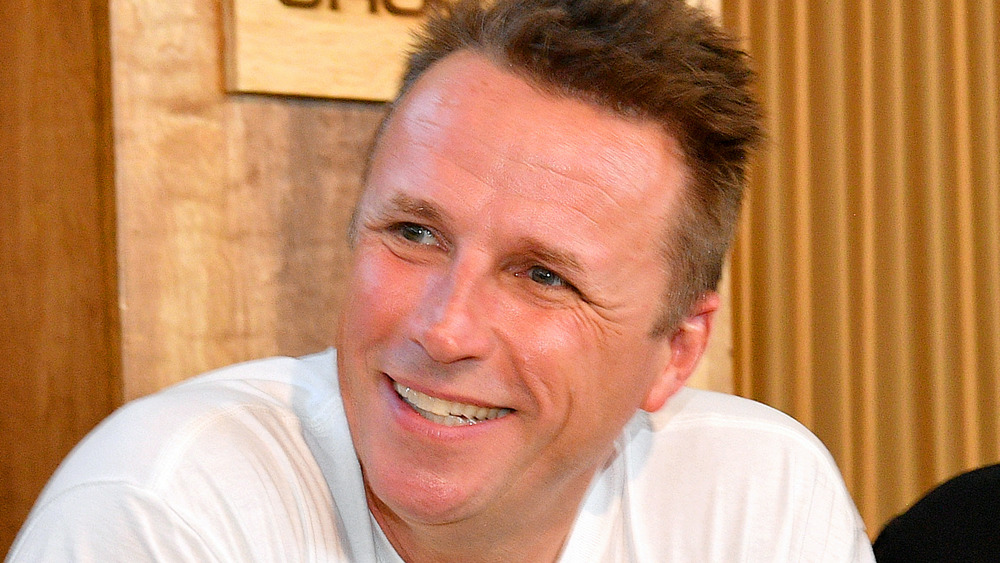 Dia Dipasupil/Getty Images
The popular show "Guy Fieri's Tournament of Champions" is coming back this month for a second season. It has a roster of talented chefs who are ready to give each other a tough contest as they compete for the top prize. One of the participants on the show is chef Marc Murphy, who is from the East Coast and already can boast of several very impressive achievements.
Consider this: he's already been a judge himself, on the food show "Chopped," and is quite familiar with the world of television, according to his Instagram profile. Additionally, Murphy had a diverse upbringing and grew up in a number of different places, including (but not limited to) Milan, Paris, Villefranche, Washington DC, Rome, and Genoa, per his official website. While he would have preferred to work as a race car driver, he ended up studying the culinary arts like his brother, and slowly discovered how much he genuinely loved cooking. 
He comes armed with experiences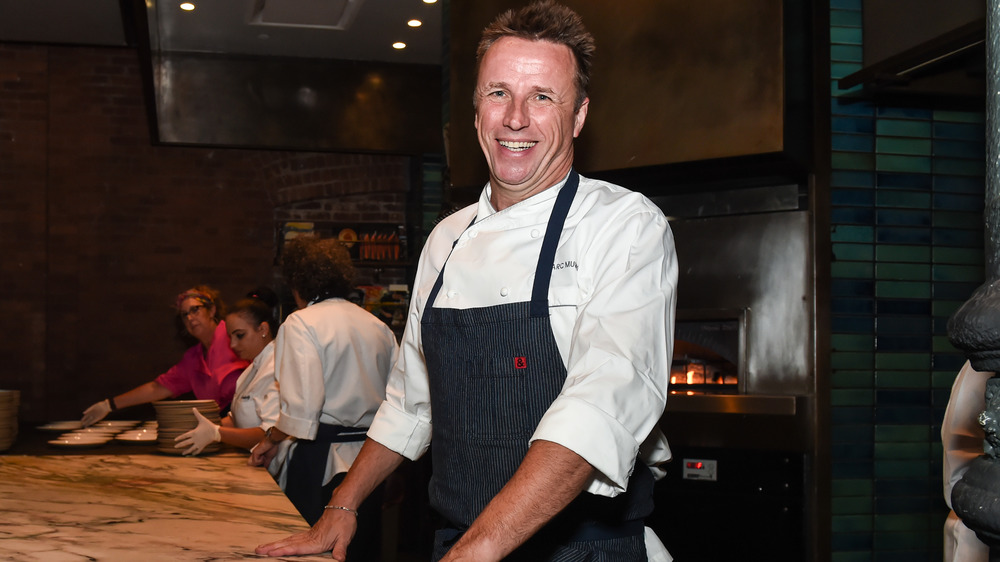 Daniel Zuchnik/Getty Images
It must be said: Marc Murphy is no stranger to either industry — food or television. He's worked in several restaurants, polishing his skills and excelling in the kitchen. As his official website states, he has been praised for his diligence and passion for food. For example, during his time as a chef at La Fourchette, he received immense praise from the food critic from The New York Times, Ruth Reichl who said that he showed promise and was willing to "transform food [so that] in his hands, even a simple green salad ... Looks like a ruffled hat in a painting by Renoir." (In an earlier review, Reichl also wrote of his desserts, "if there is a better banana tart in New York City, I have yet to try it.") Talk about heavy praise!
Plus, Murphy has started several eateries of his own, including Landmarc and Ditch Plains. He's also been a huge part of the television industry, lending his talent to shows like "Guy's Ranch Kitchen," "Beat Bobby Flay," "Worst Cooks in America," "The Kitchen," "The Rachael Ray Show," "Good Morning America," and more. Phew. He's also written a cookbook and been a part of a podcast called, "Food 360 with Marc Murphy."