How Starbucks Employees Really Feel About Their Holiday 2021 Drinks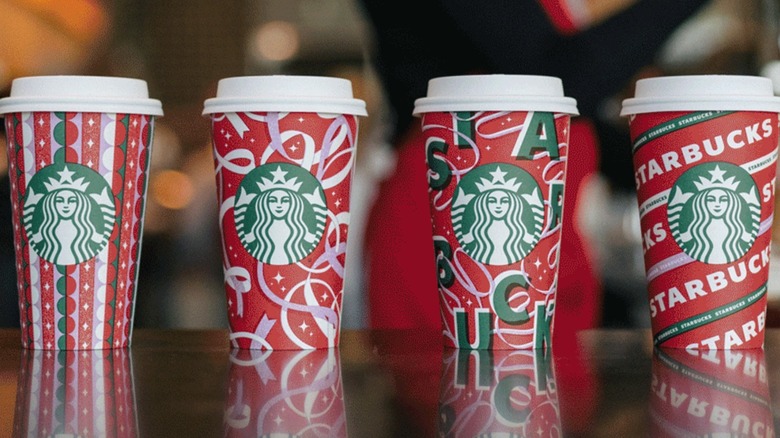 Starbucks
If you're into the coffee drinks at Starbucks, you've probably tried some of their holiday specialties throughout the years. Maybe you loved the Eggnog Latte, or think that the Gingerbread Latte was the stuff of dreams, and you may be getting excited about the new lineup of fall and winter drinks that Starbucks will be unveiling this holiday season. 
Well, we've got good news and bad news for you. The bad news is that some of these drinks are not coming back — both the eggnog and gingerbread drinks mentioned above apparently aren't available this year, per PopSugar, and some of the other ones may not be your cup of tea — or coffee as it may be. 
But if you're wondering if the new array, some of them including the Peppermint Mocha, Iced Sugar Cookie Almond Milk Latte, Caramel Brulee Latte, Chestnut Praline Latte, Toasted White Chocolate Mocha, and Irish Cream Cold Brew, are worth the trip, there's a Reddit thread chock-full of Starbucks employees and customers alike commenting on some of the new specialty menu items, covering the good, the bad, and the ugly. It might not be that surprising to discover that the baristas are pretty harsh critics of the holiday drink lineup this year.
Baristas are not a fan of some of the new holiday drinks at Starbucks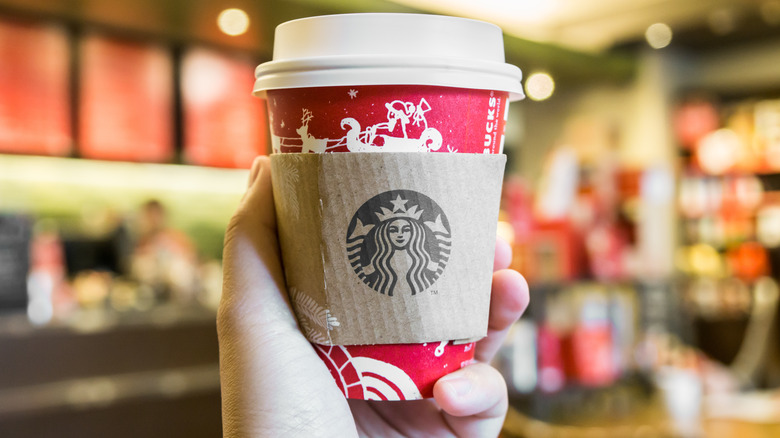 ThroughKookLens/Shutterstock
On the Reddit thread, a few baristas and customers chimed in to give their take on some of the newly released holiday drinks, like the first-ever non-dairy option for the season, an Iced Sugar Cookie Almond Milk Latte, as well as the Chestnut Praline Latte and the Apple Crisp Macchiato. One Redditor, who is a barista, pondered, "Why do they all taste like they should be Bath and Body Works candles?" while another person remarked, "I legit told people that the Apple Crisp Macchiato was like biting into a candle whenever they asked if it was good." That's some pretty harsh criticism that might make you think of ordering another option on the menu.
Another barista shared that "the Sugar Cookie Almond Milk drink tastes like nothing. Like a regular almond milk latte," while a fellow Redditor described it as, "Super sugary but watery, it's so gross." One bright spot may be the Chestnut Praline Latte. As one person said, "[It] slaps tho. Literally my new favorite syrup." That gives us some hope for at least one of these festive drinks. You might have to decide for yourself, though, the next time you visit your local café.