Costco's Spanish Cheese Variety Pack Is A Total Steal
Who can resist a great Costco deal? And when the deal is delicious cheese, all the better. The Instagram account costcobuys posted on November 6, "Spanish cheese!! This includes Manchego, Queso de Cabra, and Iberico cheeses and is just $8.99!"
The photo shows a package of Garcia Baquero Spanish Cheese Selection with three wedges each of Manchego and Iberico, and one wedge of Queso de Cabra. With a total of 14.1 ounces of cheese, this is indeed a great buy. Of course, this isn't the only great cheese deal Costco has offered lately. Fans went all in for Kerrygold's sweet and nutty Dubliner cheese and a party-ready flight of fontal, chèvre, monteau, manchego.
And Costco shoppers are excited about this Garcia Baquero offering. Tammy_luckyhueatx commented, "I buy this trio cheese pack every single trip I make to Costco." Noting the great bargain, khz14850 wrote, "Manchego is delicious and super expensive." Yanettejimenez confessed, "I literally just opened this to get to the Manchego." Kooriitaa spoke to its authenticity: "Delicious!!!! I already got it!! And I'm from Spain!!"
What flavors to expect from Costco's cheese trio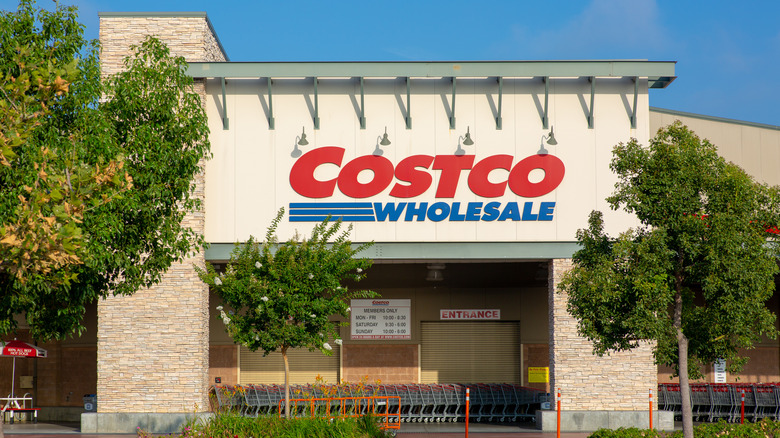 Juan Llauro/Shutterstock
Based on fan reactions, Costco's Garcia Baquero pack of three Spanish cheeses seems like a great buy. We think it could add an unexpected element to holiday cheese platters or charcuterie boards. Made from sheep's milk, Manchego comes from the La Mancha region of Spain. According to Serious Eats, Manchego could be considered the official cheese of Spain, the equivalent of Parmigiano-Reggiano in Italy. It is a well-balanced cheese: sweet, nutty, buttery, and tart, and can be a stand-out on your next party's cheese board.
The Word on Cheese Culture says that Iberico is similar to Manchego, although it blends sheep's milk with cow's and goat's milk. A very popular cheese in Spain, it is mild yet aromatic, combining the "herbaceous flavors of the goat's and sheep's milk," but with the buttery flavors of cow's milk. According to Cheese Library, Queso de Cabra is a semi-firm cheese made from goat's milk. Unlike typical chèvre, it lacks the typical tanginess of goat cheese, and instead has subtle hazelnut and almond flavor. It pairs well with a crisp white wine.
Take a break from your normal cheddar, provolone, and Swiss routine while this trio of cheeses are on special at Costo.