Sunny Anderson Just Weighed In On Travis Scott Festival Tragedy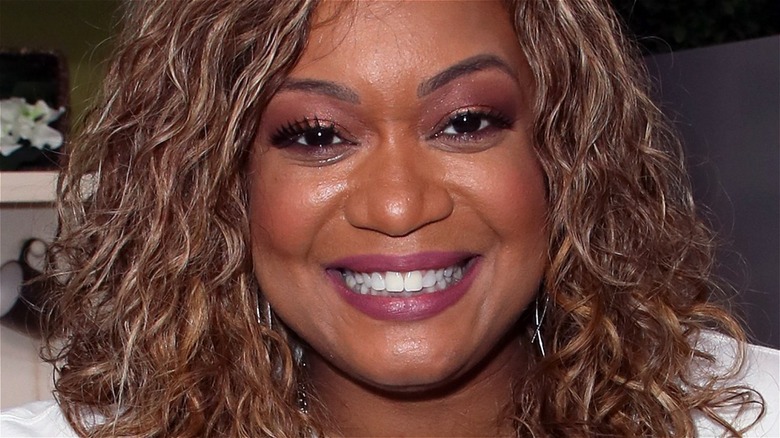 David Livingston/Getty
It's not unusual for music festivals to be raucous events as people let loose to enjoy their favorite artists, however, usually they are pretty well controlled to prevent total chaos. Unfortunately that was not the case at the third annual Astroworld Festival that took place in Houston, Texas on November 5 and 6, which came to a tragic end. The outdoor concert brought together 50,000 people that were eager to see their favorite performers live. According to CNN, trouble started brewing when rapper and festival founder Travis Scott took the stage. The source explains that, when the artist began his set, the crowd began to move towards the stage en masse, trapping people as some started panicking and tried to flee. At the moment, eight people are reported dead and many more have suffered serious injuries (via CNN). 
Various public figures are talking openly about the matter on social media, including Sunny Anderson, co-host of Food Network's "The Kitchen." Anderson posted about the shocking event on her Twitter account, writing that, as someone who had hosted numerous events topping 60,000 people, she couldn't understand how the show had kept going to get to this final sad outcome. Referencing the fact that Scott continued to play after seeing an ambulance make its way through the crowd, she shared in her post, "If I see a fight, if I see an ambulance pull in, if someone tells me someone is dying or dead, THE SHOW STOPS. PERIOD."
Like Sunny, many are wondering why the show wasn't stopped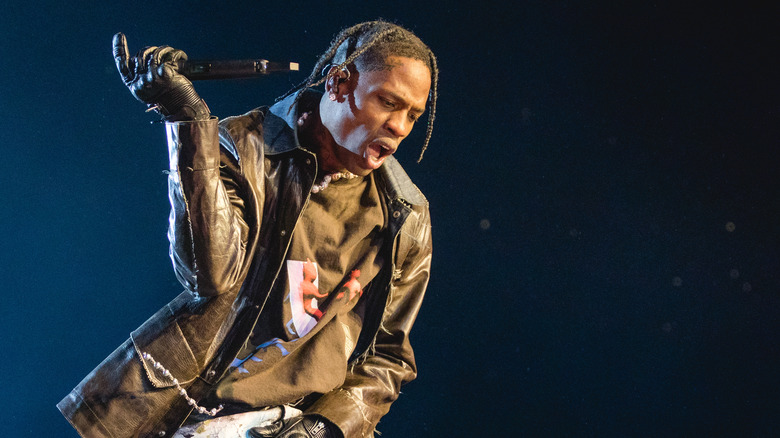 Rick Kern/Getty Images
As a result of the tragic outcome of the Astroworld Festival over the weekend, NBC News has reported that festival guests are already filing lawsuits against the event organizers including Live Nation and founder/performer Travis Scott. The question most want to weigh in on is why Scott kept performing well after it was clear that serious injuries were occurring — a point that Sunny Anderson hit home in her recent Tweet, with her followers mostly agreeing in their replies. As one person said, "I really don't get it. People were getting hurt and dying. The show is already over. Shut it down. The performance ain't important anymore."
The Guardian shared a now-deleted Instagram post by Scott's partner Kylie Jenner who had filmed the arrival of an ambulance into the crowed, which should have been a clear signal something wasn't right. Houston Chronicle also painted a bleak picture of the event, noting that the rapper continued to perform for 37 minutes after an emergency situation was evident. Although bystanders point out that common sense should have been enough to stop the downward spiral, another comment on Sunny Anderson's Twitter post noted, "Girl, common sense ain't that common." 
ABC News explains that crowd density and an element of confusion or fear can cause a mass motion that can be responsible for these catastrophic outcomes. The hope from this awful experience is that more performers can be trained to quickly identify warning signs and act according to a designated emergency plan.