Scott Conant Can't Stand This Recipe 'Ingredient'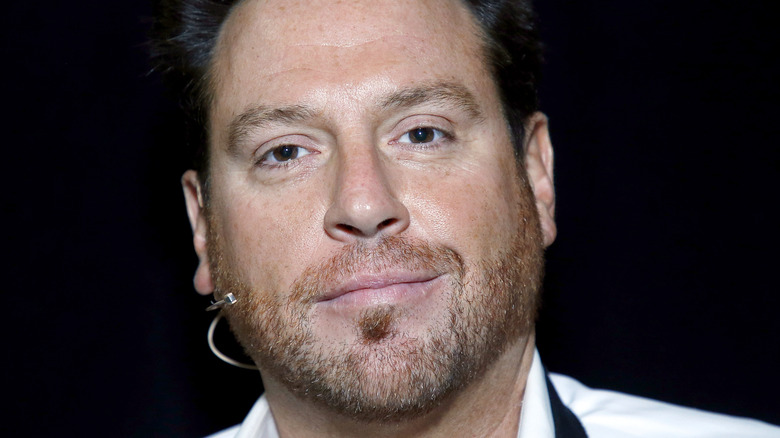 John Lamparski/Getty Images
Italian celebrity chef, Scott Conant, is well known in the food world. He is a James Beard award winner, a judge on the Food Network TV show "Chopped," and the author of four Italian cookbooks, with the most recent titled, "Peace, Love, and Pasta," per Forbes. Conant is also the owner of three restaurants — Cellaio Steak, Mora Italian, and The Americano — according to Conant's website. His food career began at the Culinary Institute of America in Hyde Park, New York, and he spent time in Europe before working at several important restaurants in New York City. While in New York, he trained under and worked alongside influential chefs before taking the initiative to open his restaurant L'Impero in 2002, per Iconic Life.
There is no denying that Conant has been incredibly successful as an entrepreneur, restaurant owner, television personality, and cookbook author. But it may come as a surprise to many fans that he is somewhat picky when it comes to the ingredients he works with. When he was asked what ingredient he doesn't like to work with in an interview, he had an unconventional answer.
His answer will surprise you since it's not an actual ingredient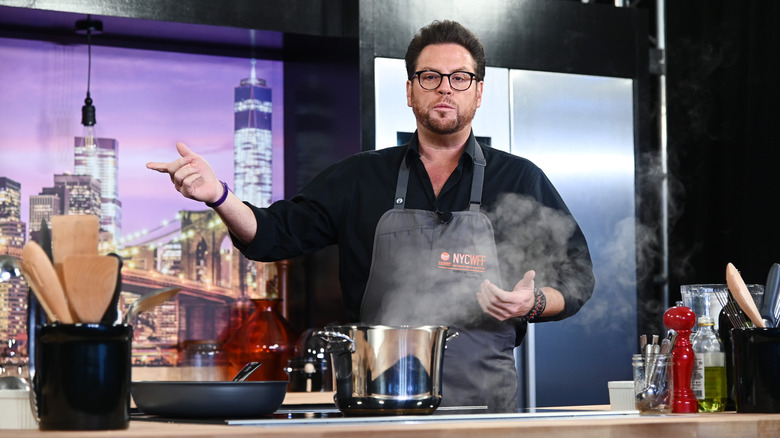 Dave Kotinsky/Getty Images
When the Food Network asked Conant what ingredient was challenging for him to use or work with, his response was surprising. He didn't name an actual ingredient, like onions or rhubarb. Instead, Conant told Food Network, "Pretension." That may sound like a curious answer and possibly like he was avoiding the question altogether. However, he offers up an example of a situation that just didn't sit well with him. He explains, "One time, people gave me a bunch of mood boards and wanted me to create a menu based on a series of pictures."
Although he is a world-renowned chef and can create a tasty dish from whatever ingredients he may have on hand, creating a menu from a bunch of pictures definitely took it too far. Conant said, "I have no patience for that." Fair enough. After all, he is a chef and not a Pinterest translator.