This Is Why Chef Scott Conant Hates Onions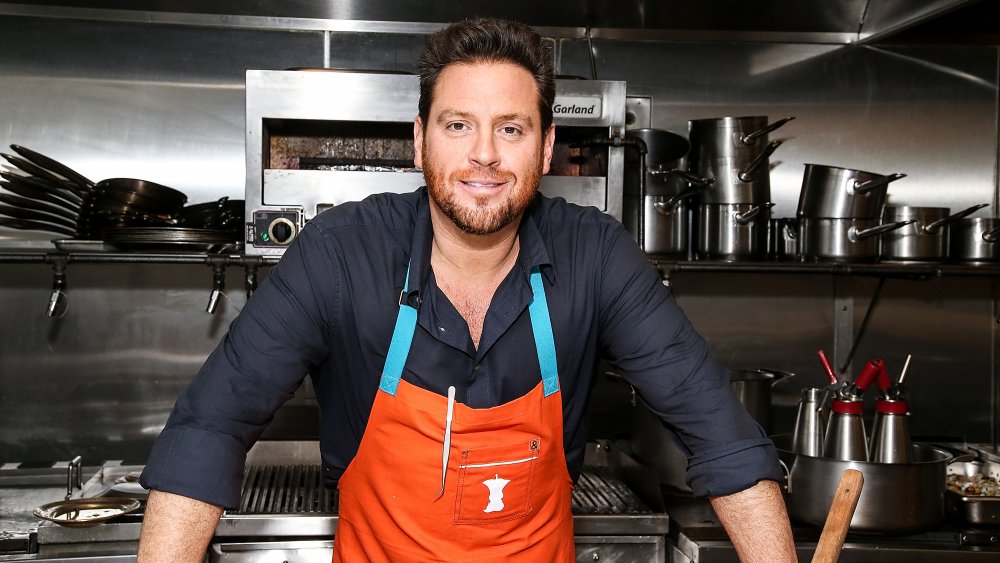 Paul Zimmerman/Getty Images
Chef and TV personality Scott Conant has really made a name for himself in the culinary world. As per the Food Network, Conant's beginnings can be traced back to the Culinary Institute of America where he studied before polishing his skills at several esteemed Italian eateries like Chianti and il Toscanaccio. Conant has been in the food industry now for more than three decades and has a lot to show for it, doing everything from judging cooking shows like Chopped to launching his own line of cooking goods.
He opened his own restaurant, L'Impero in 2002, which was lauded by the James Beard Foundation, awarding it with the "Best New Restaurant." He's also the founder of Italian eatery Alto and isn't afraid to set high standards for himself when it comes to cooking. You'd think a chef with a history as extensive as his would be comfortable with all basic ingredients, right? Not necessarily. According to Cheat Sheet, he can't stand raw red onions, and doesn't exactly keep it a secret.
Conant's dislike for onions has nothing to do with taste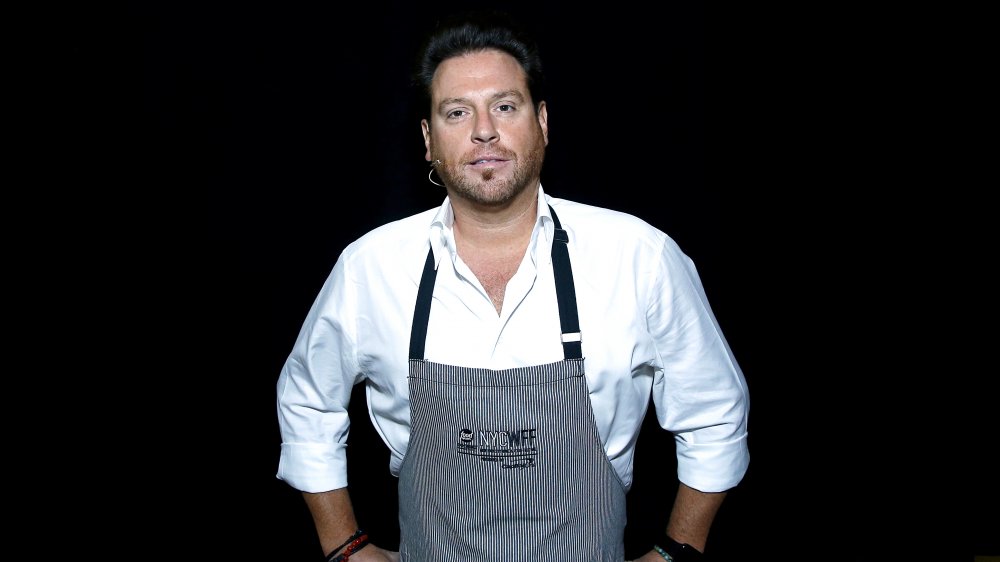 John Lamparski/Getty Images
Don't judge chef Conant just yet. The story goes deeper than just a general distaste for raw onions, and to be fair, he's pretty tired of all the negative publicity surrounding this topic. "I've had enough of the red onion jokes for the past three years to last me a lifetime," he told The Food Republic in a conversation. "And not a single one has been funny," he added.
Where did it all begin? As mentioned on Cheatsheet, during an episode of Chopped, as Conant watched other chefs get to work, he told them he's not fond of raw onions. One of the chefs added raw red onions anyway to the dish, which annoyed him, and quickly led to viewers trolling him for his reaction. On a Reddit thread discussing the chef's reaction to onion, one commentator wrote, "Onion is a very common ingredient used in dishes. He shouldn't be a judge if he is that opposed to it." Another stood up for Conant and said that because he made his stance clear, it was best to avoid annoying him considering he was the judge and serve him a dish sans the onions.
Turns out, Conant doesn't actually hate onions, but dislikes the sloppy techniques that are sometimes used to cook them. To clear things up, it's best to refer to what the chef tweeted back in 2017, "For the record. I love onions. I have no problem with them. It's bad technique and/or poorly cooking them that bothers me." So, there you have it, Conant doesn't despise them after all.