Here's What's On Giada De Laurentiis' 2021 Thanksgiving Menu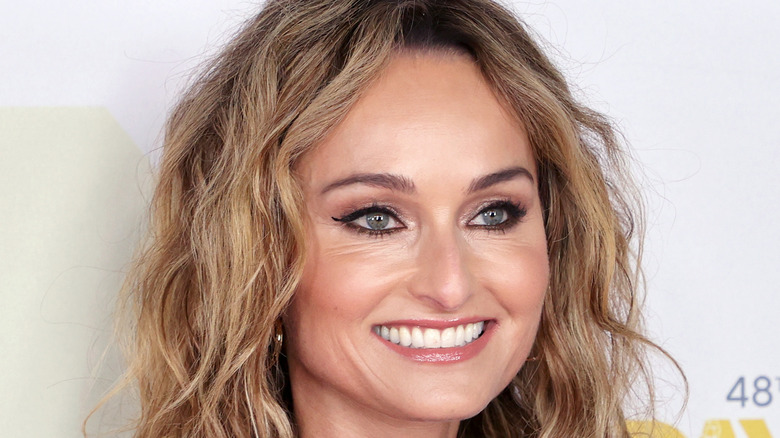 Kevin Winter/Getty Images
If you're into food, chances are you've heard of Giada De Laurentiis. An accomplished chef, television personality, and cookbook author, De Laurentiis has made a career out of her strong Italian roots on Food Network shows such as "Everyday Italian" and "Giada At Home" (via Biography). She's known for whipping up both authentically Italian and Italian-American dishes, from her signature lemon spaghetti to her cheddar-stuffed roasted cauliflower.
As you might expect, De Laurentiis' Italian origins show up even in the all-American holiday of Thanksgiving. Last year, the chef shared recipes for Mediterranean-tinged plates such as honey-drizzled focaccia, prosciutto-wrapped turkey, and mascarpone cannoli cheesecake on her lifestyle website, Giadzy. This year, De Laurentiis has yet again shared her Thanksgiving lineup, and the dishes just might be even more mouthwatering than last year's. Read her menu, which includes appetizers, sides, mains, and desserts, to get some inspiration for your own holiday gathering.
Antipasti, crostata, and cornbread in an Italian-American mashup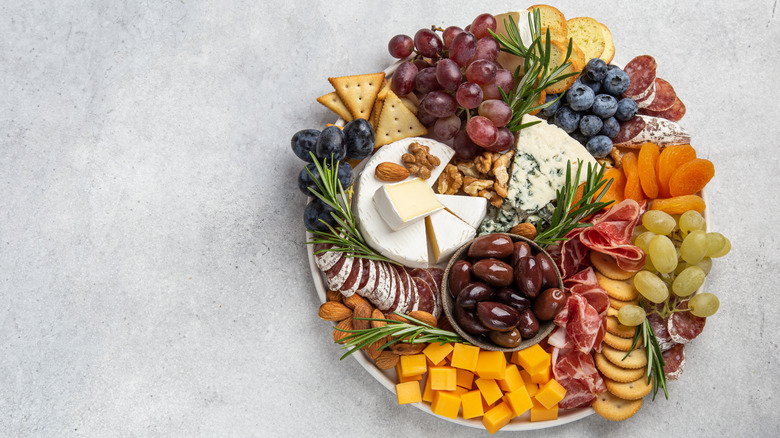 Anna Shepulova/Shutterstock
De Laurentiis shared her 2021 Thanksgiving menu earlier this week on Giadzy, and it's a stellar plan that already has us bookmarking recipes for our own celebrations. With a theme of "Together Again" after last year's smaller, socially distanced gatherings, the menu boasts both Italian-tinged dishes, such as apple gorgonzola crostata, as well as U.S. favorites, like buttermilk cornbread.
De Laurentiis plans to hold guests over with plenty of appetizers before the big turkey dinner. She'll do an antipasti platter loaded with seasonal fruit, fresh herbs, cheeses, nuts, and olives, plus the flaky crostata. For the main event, there's a prosciutto-wrapped turkey, accompanied by side dishes including chestnut- and pancetta-laced stuffing, Parmesan creamed corn, artichoke gratinata, and, for good measure, a salad loaded with brussels sprouts, kale, and pomegranate. For dessert, De Laurentiis suggests a creamy chocolate almond cheesecake and fluffy pumpkin ricotta cookies. Don't mind us while we add prosciutto, ricotta, and gorgonzola to our holiday shopping list.