The Reason Vanessa Hudgens Practices Intermittent Fasting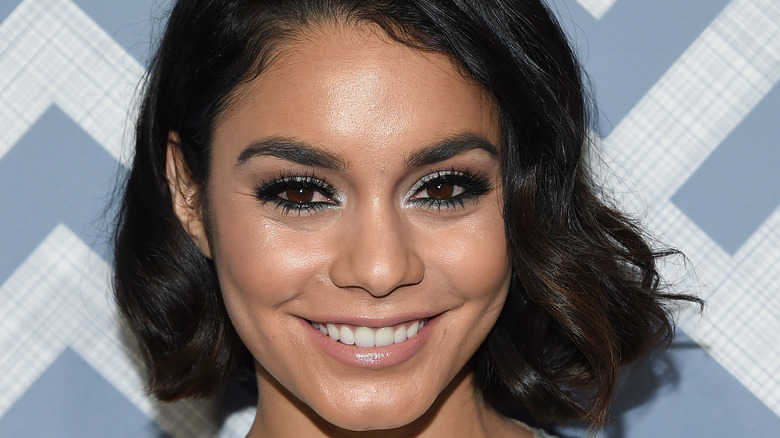 DFree/Shutterstock
Whether you know her as the brilliant academic Gabriella Montez from "High School Musical" or as the wild college student Candy from "Spring Breakers," Vanessa Hudgens has become a beloved household name over the last decade. According to Vogue, the California-native landed her film debut in the coming of age, independent movie "Thirteen" before going on to achieve mainstream success from her role in the "High School Musical" franchise. Aside from acting, the Disney Channel fixture has released two studio albums and starred in Broadway plays, including landing the lead role in the production "Gigi" (via Insider). To top that off, Hudgens is on her way to becoming the "new queen of the Christmas romantic comedy," according to Glamour, after her stunning performances in the Netflix films "The Princess Switch" and "The Night Before Christmas." Is there anything that this multi-talented performer can't do?
Aside from all the glitz and glamour, Hudgens is extremely focused on becoming the best possible version of herself, including taking care of her health and diet. "My overall food philosophy is, if it's real, I'll eat it," she shared with Shape. "I stay away from processed stuff. I also don't eat meat. I'm a pescatarian." Not only is Hudgens focused on what she eats, but she is also focused on how she eats it, which involves intermittent fasting.
Intermittent fasting helps Hudgens enjoy the foods she loves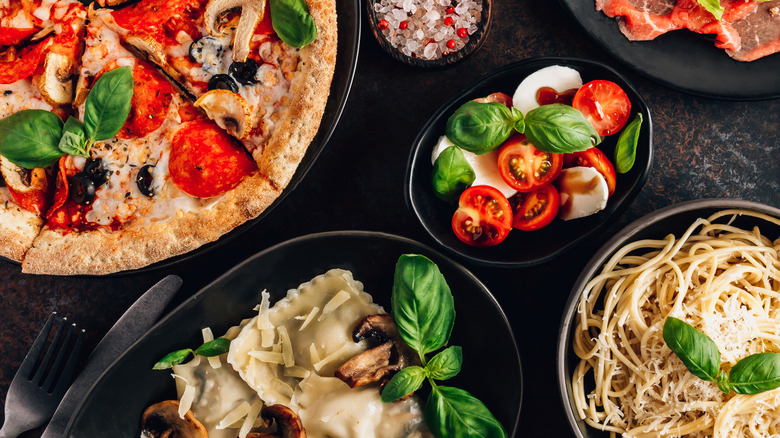 Julia Mikhaylova/Shutterstock
Hudgens got hooked on intermittent fasting after hearing about the positive impact it had on one of her good friends. "He literally looked like he's aging backwards, his skin looked amazing," she shared with Parade. "So I looked into it and read up on the science behind it, what happens to your body while you're fasting, the autophagy, and realized it's actually good for you on a cellular level." After experimenting with intermittent fasting, Hudgens began to feel the impact within the first week. For the "High School Musical" star, intermittent fasting has helped her not restrict her diet, but enjoy the foods that she loves, including pizza and pasta.
While the transition to intermittent fasting was a bit of an adjustment for Hudgens, she has been able to land on a schedule that works best for her. According to People, the Filipino-American star typically has a six-hour eating period, which lasts from noon to 6 p.m. She then fasts for the remainder of the day. "I feel like it's a recipe that works for me," she shared. However, when she's balancing a hectic filming schedule, sometimes Hudgens chooses to switch between intermittent fasting and another popular diet trend: Keto. While Hudgens is practicing intermittent fasting she usually opts for carbs, but with a Ketogenic diet, she favors high fats and proteins.