The Best Advent Calendars Coming To Lidl In 2021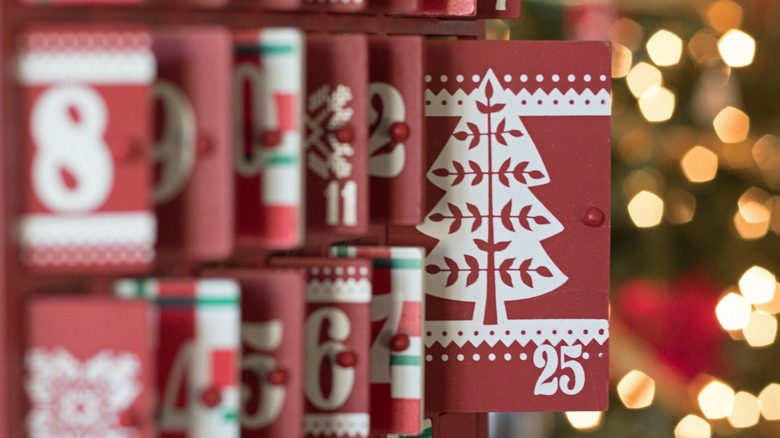 jan j. photography/Shutterstock
We may receive a commission on purchases made from links.
In the run-up to the Christmas season, stores and brands begin coming out with unique advent calendars designed to tempt any shopper. While there was once a time when the only treat you could look forward to was a small square of milk chocolate whenever you opened one of those paper flaps from December 1 to 24 or 25, there are now advent calendars containing everything from wine to beauty products to, yes, luxurious chocolate truffles that will add a dose of decadence to every day. Citing U.K. Google trends, Medium reports that consumers are searching for such items as cheese and gin when seeking out their advent calendars for the season.
If there's a Lidl location somewhere near you, and you're in search of an advent calendar (or a few) to add to your home for the holiday season, you may want to check out some of the offerings on the shelves. According to information that Mashed received from Lidl, select calendars began to pop up in stores for purchase on November 3, while some of the other offerings will arrive shortly — on November 17.
Whether you have yet to choose an advent calendar or already have one and are looking to indulge in a few more to brighten up your December days, you won't want to miss Lidl's offerings — here are the best advent calendars coming to the grocery chain in 2021.
Winter Winederland advent calendar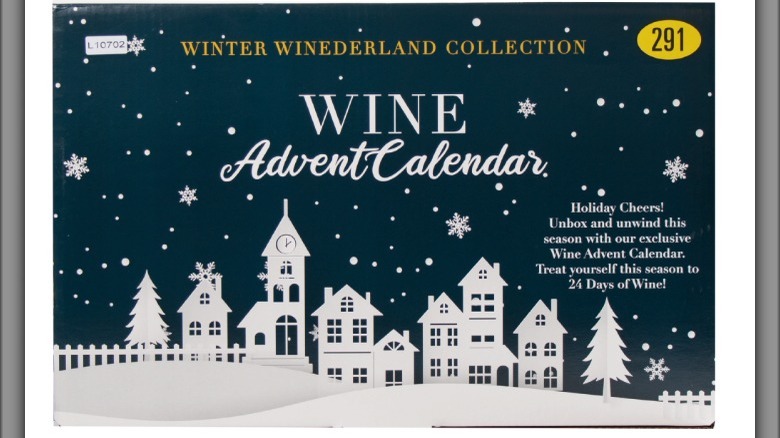 Lidl
For those who love to curl up with a glass of wine during the holiday season, this calendar featuring 24 different miniature bottles of wine and retailing for $59.99 is a must-buy. Pour a new glass of vino every day, with wines from seven different countries featured in the calendar. And, just about every type of wine is represented, with the calendar containing red, white, rose, and even sparkling for a festive touch.
Fruit Spread & Honey advent calendar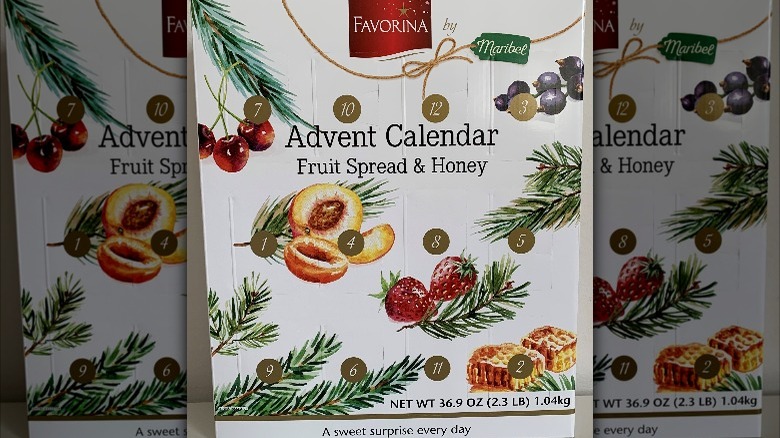 Lidl
This 12-day calendar is perfect for either those looking to upgrade their breakfast routine with a few innovative selections to spread atop their toast or for those who are interested in whipping up a few fun charcuterie boards. Plus, the adorable box with illustrated evergreen boughs and various fruits and honeycomb segments would look stunning on your countertop. The calendar retails for $29.99.
Hot sauce advent calendar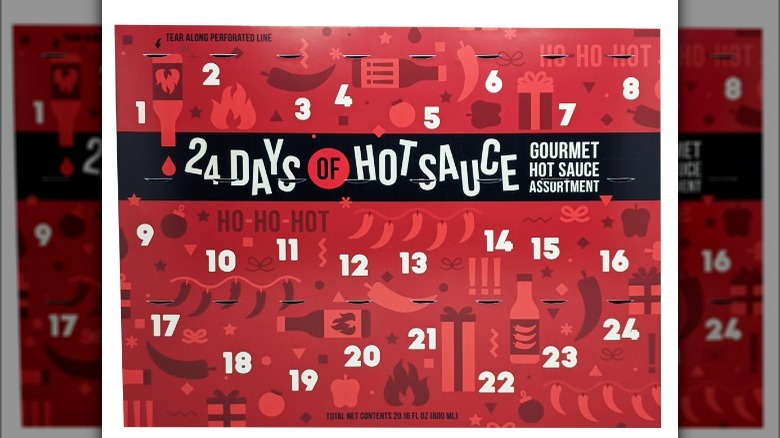 Lidl
If the condiment section of your fridge is overflowing with a multitude of hot sauce options, this just might be the perfect advent calendar for you — and at just $14.99, it's an absolute steal. The calendar contains 24 days of hot sauce, with a wide variety of flavors from Mango Mild and Cajun to truly taste bud-melting options like Carolina Reaper and Habanero Green. The holiday season is filled with sweet treats, so why not add a little spice?
Ilchester Cheese advent calendar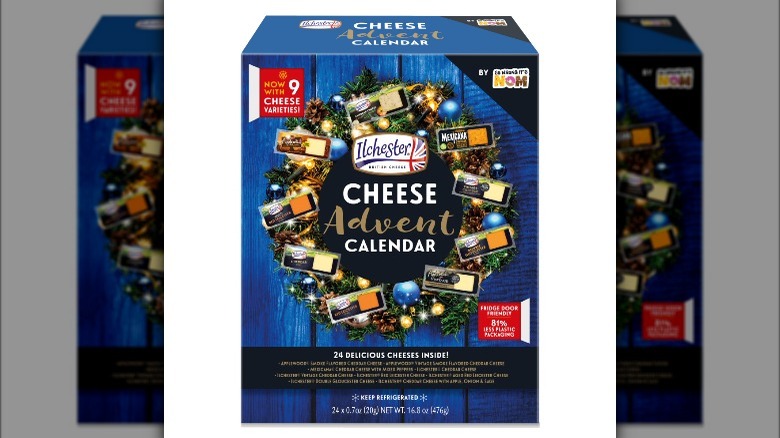 Lidl
This advent calendar, retailing for $14.99, is the ideal choice for anyone who considers cheese its own food group. Every day, open up a small portion of cheese for an afternoon snack. The 24-day calendar features nine varieties, from classics like Applewood Smoke Flavored Cheddar to innovative options such as Ilchester cheddar with apple, onion, and sage. Plus, if you were worried about finding room in your fridge, the packaging claims it's fridge door friendly.
Elf on the Shelf advent calendar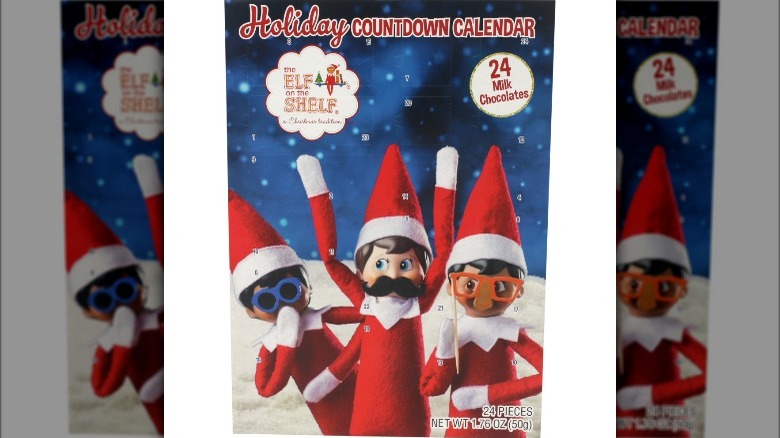 Lidl
For many parents, December means day after day of coming up with creative placements and scenarios for Elf on the Shelf. This simple chocolate advent calendar, containing 24 milk chocolate morsels for a mere $1.99, is perfect for any Elf on the Shelf enthusiasts — perhaps the reward for finding the festive rascal each day can be opening one of the windows of this chocolate-packed calendar.
Disney's Mickey & Friends advent calendar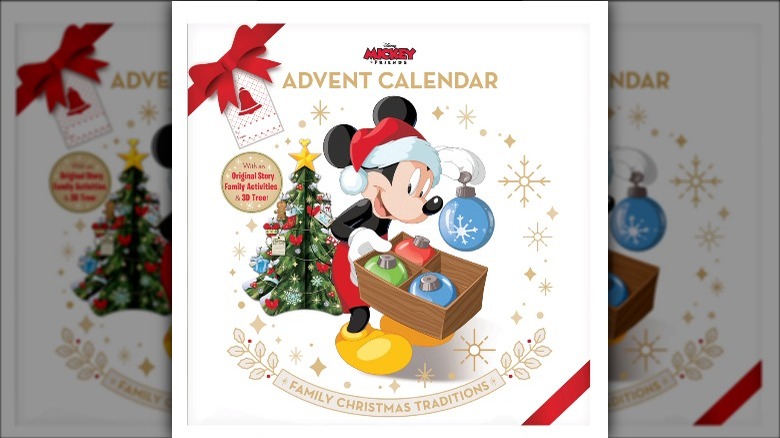 Lidl
Those who would rather introduce some fun activities to the holiday season rather than give their children a sugar rush may want to consider this Mickey & Friends option, retailing for $12.99. The calendar contains a pop-up 3D tree with ornaments and stickers to decorate it, a 32-page picture book, as well as a variety of activities, from writing letters to Santa to making gingerbread cookies (via Faire).
Godiva 12 Days of Christmas advent calendar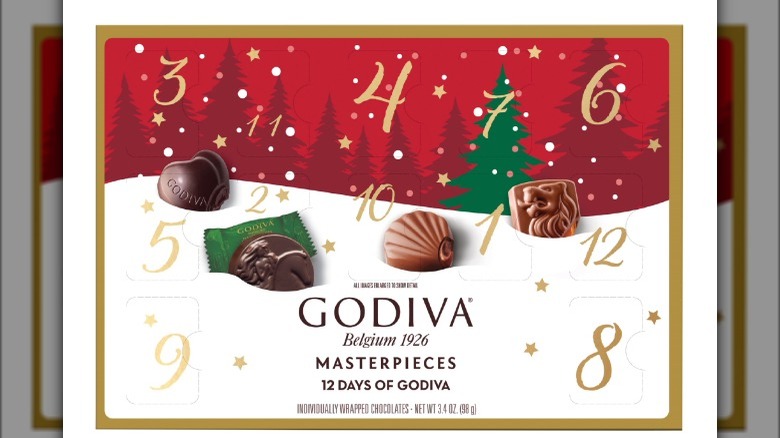 Lidl
Those who prefer a slightly more high-quality chocolate selection in their advent calendars might consider the Godiva calendar, which retails for $6.99. It contains 12 individually-wrapped chocolates from their Masterpieces collection, which includes mouthwatering varieties like Milk Chocolate Caramel Lions of Belgium, Dark Chocolate Ganache Hearts, and Milk Chocolate Hazelnut Oysters (via Godiva).
Victor Allen Holiday Coffee advent calendar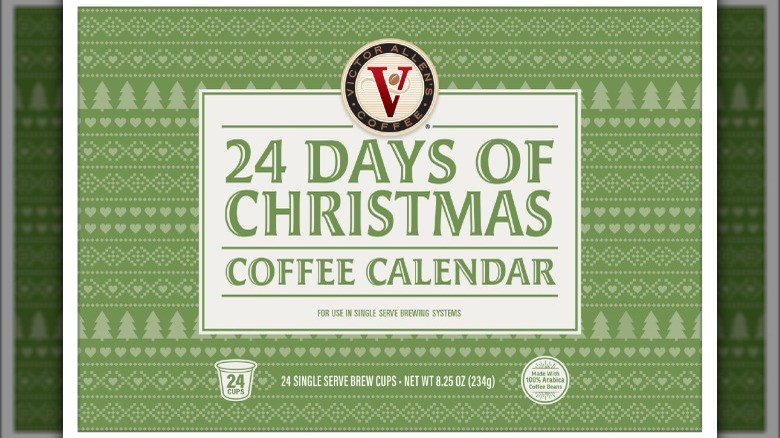 Lidl
If you want to add a little advent enjoyment to your morning brew, or even sprinkle a little festive flair in your afternoon coffee break, this Victor Allen calendar is the perfect buy for just $9.99. It contains 24 different single-serving coffee pods in a wide variety of festive flavors — as Amazon reports, you can expect everything from gingerbread cookie to peppermint bark, allowing you to try a new flavor every single day.
12 Biers of Christmas advent calendar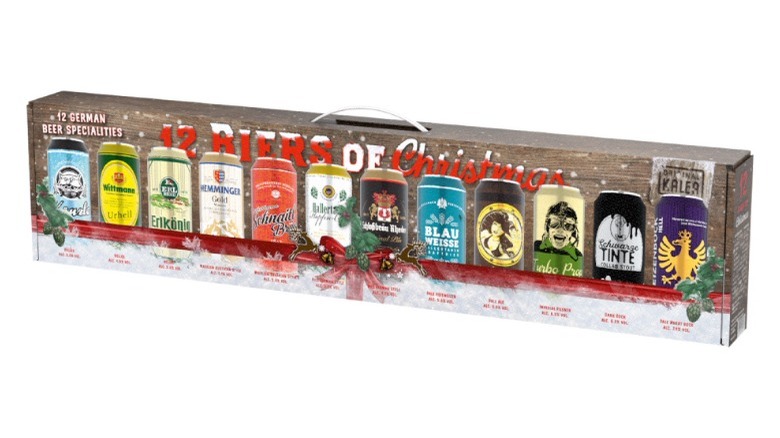 Lidl
Any beer drinkers out there will want to try this $34.99 calendar, which features 12 different cans of German beer so you can sample a new one every day. Sip everything from a classic German Pilsner to a Maerzen Bavarian Style. As an added bonus, it has a carrying handle, in case you want to share your advent bounty with any friends at a holiday gathering.
Mattel Barbie Dreamtopia advent calendar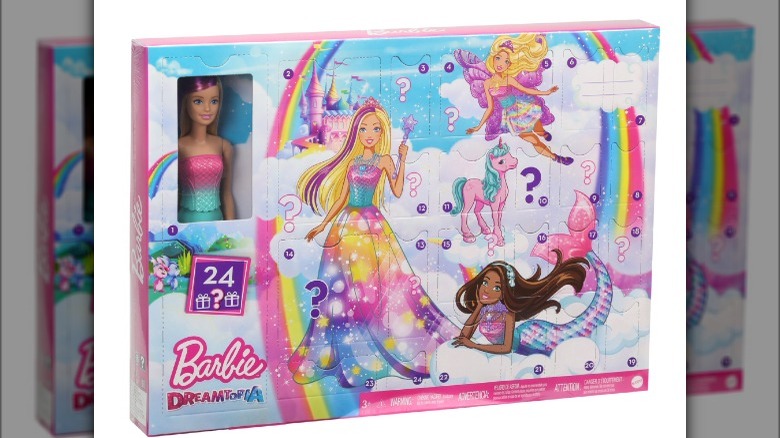 Lidl
Allow your child to bring a little fantasy to the holiday season with this Barbie Dreamtopia calendar. Day 1 starts off strong with a Barbie doll, as the see-through window in the packaging reveals, and the subsequent days contain everything from accessories such as a tiara and heels to a tiny unicorn pal. For just $24.99, your child can enjoy Barbie's world throughout the advent season with a new surprise every day.
Mattel Hot Wheels advent calendar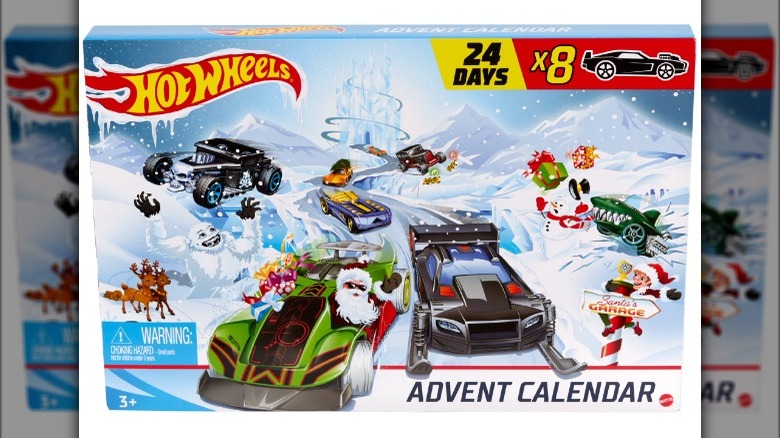 Lidl
Children who prefer a dose of speed in their toys will go crazy over this Mattel calendar, which features 24 days of racetrack-ready items for $16.99. As Mattel demonstrates, the calendar features a fold-out track to set the stage for your races and contains a mixture of festive accessories as well as eight different Hot Wheels vehicles. The North Pole is about to get a whole lot speedier!