Red Vines Festive New Flavor Tastes Like Your Favorite Holiday Cookie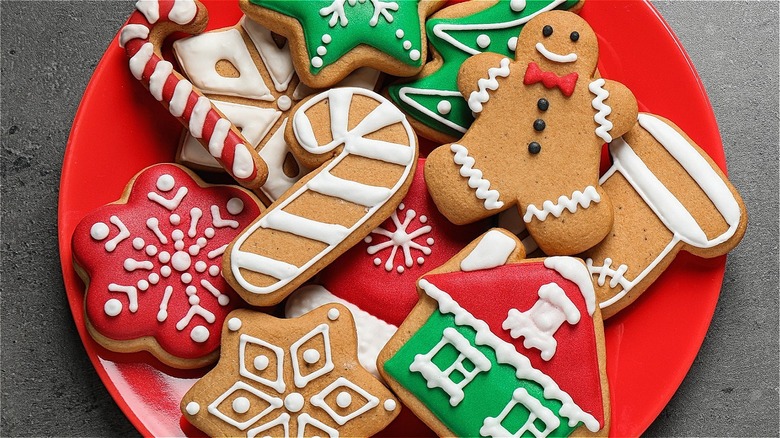 New Africa/Shutterstock
Just in time for sweet holiday snacking, long-time Twizzlers rival Red Vines, has unveiled a festive, baked good-inspired candy that just might win over even the most steadfast of licorice detractors. The candy company announced the arrival of the new flavor on Instagram and Twitter, with a post proclaiming: "Gingerbread people rejoice! Gingerbread Flavored Twists are here for the holidays."
Red Vines added about the sweet new flavor, "We're taking holiday candy to new heights with a unique twist on chewy licorice." The holiday edition of the rope-shaped confections, which have a light brown hue reminiscent of the classic cookies, are packed with gingerbread-inspired flavor that's guaranteed to get you in the mood for the Christmas season. 
Fans took to the comments section on the company's Instagram post to share their excitement over the cookie-inspired flavor, including one person who wrote,"I need to get these for my mom's stocking." Twitter users responded to the announcement as well with replies like, "Omg, it sounds awesome," and another person saying, "What!? Can you tell Santa I've been good this year? Because this is all I want for Christmas."
The limited-time candies are part of a sweet holiday lineup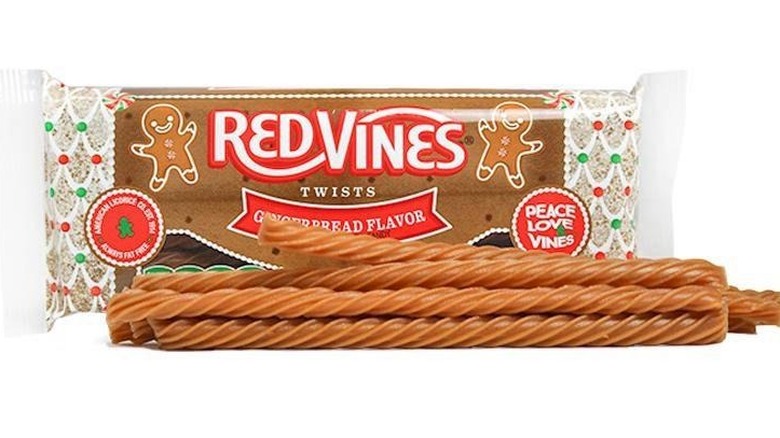 American Licorice Company
On their website, Red Vines' parent brand, the American Licorice Company, shared a variety of festive recipes for utilizing the holiday creations, including Red Vines Reindeer Cookies, a Gingerbread Latte garnished with Gingerbread Red Vines, and an Apple Ginger Pie with Gingerbread Crust.
In addition to the festive-flavored Red Vines, other seasonal American Licorice Company offerings include the annual Red Vines Original Winter Twists, featuring the classic candy in a limited-time, winter-inspired package. And there's also four festive flavors of Sour Punch candies including Sour Punch Trees (cherry- and lime-flavored tree-shaped gummies), as well as Sour Punch Santa Straws (apple and berry-flavored), Sour Punch Merry Mix Bites (bite-sized berry-flavored gummies), and Sour Punch Arctic Straws (straws in 'artic' flavors like green glacier, arctic avalanche, frozen flurry, and polar plunge).
The candy maker is also selling a Graham Cracker Gingerbread House Kit on the site with all of the candies needed to decorate, including three colors of Red Vines and a package of Sour Punch Bites. It retails for $10.99. Licorice-loving customers can purchase the Gingerbread Flavored Twists now for a limited time exclusively on the American Licorice Company website.