The Relatable Reason Pete Davidson Takes His Dates To 'Great Restaurants'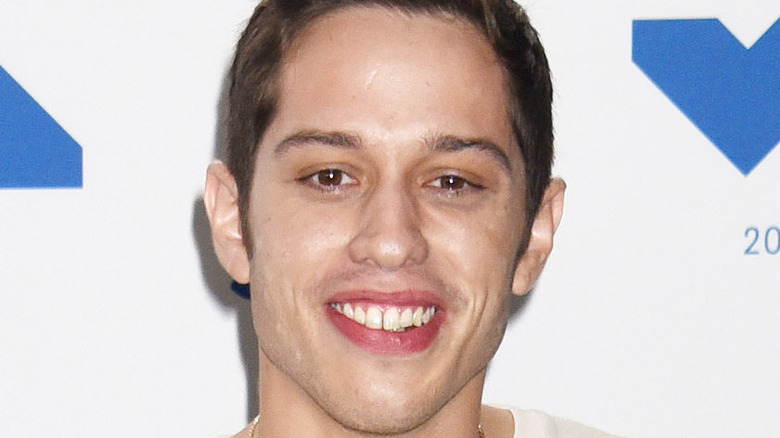 Ga Fullner/Shutterstock
Keeping up with who comedian and SNL star Pete Davidson is dating is a full time job. Glamour chronicled the list of the many celebrities Davidson has dated, including Ariana Grande, Kate Beckinsale, Phoebe Dynevor, and if the rumor mills are correct and holding hands on a roller coaster means anything these days, Kim Kardashian. Glamour joked that Davidson "has dated half of the single women in Hollywood," all while speculating how so many find the comedian — who until recently lived with his mother — so attractive. For someone to snag the hearts of so many starlets, you'd think Davidson must have some pretty sweet game. But he isn't keeping his dating strategy secret, opening up on the "River Cafe Table 4" podcast with host Ruthie Rogers about where he takes his dates and why.
"If you go to a great restaurant, even if I'm a sh**** date, it's like at least the food was great. So, she can go home and be like, 'He paid, and I ate,'" Davidson said (via Insider).
Pete Davidson has standards when it comes to how his dates treat others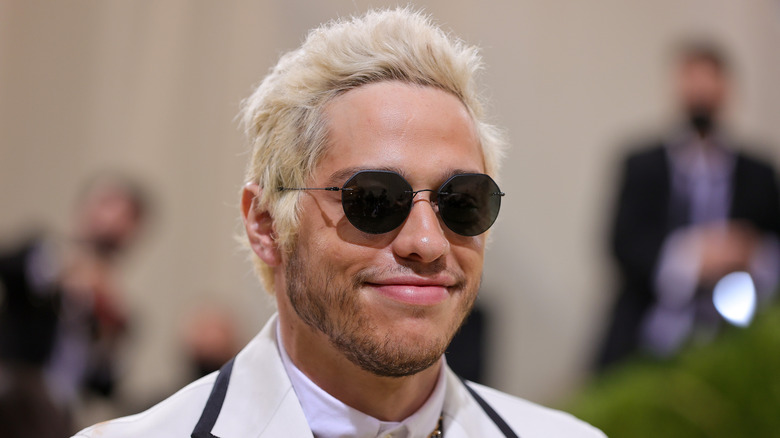 Theo Wargo/Getty Images
Pete Davidson also likes to wine and dine women because he's a discerning dater. Mashed didn't find any reports of what happened on Davidson's recent maybe-date with Kardashian West on the rooftop of one of his favorite Staten Island restaurants, Campania (although Flavor Flav's Instagram post from yesterday suggests it may have gone well). But if Kardashian West is vying to become the latest it-girl on Davidson's arm, let's hope she was polite to the waiter. The former busboy told Ruthie Rogers that it's a deal-breaker if his date is rude to restaurant staff. "Yeah, I don't like the 'Excuse me.' It's just like, wait for the guy to walk by," he said. Davidson also details other go-to date plans, including movies, which he likes because they involve very little talking, making them easier than dates where the conversation might feel forced. "You can just laugh at the same thing and look at each other for a second," Davidson said (via Insider).