Why The Great Soul Food Cook-Off Means So Much To Kardea Brown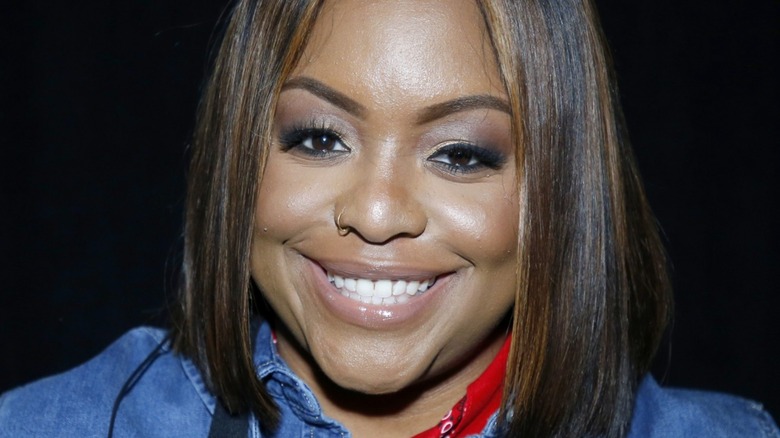 John Lamparski/Getty
Celebrity chef Kardea Brown was raised in Charleston, South Carolina, and is very proud of her Gullah/Geechee roots, according to her website. The Gullah community is made up of African Americans in South Carolina and Georgia who have maintained their distinct West African traditions, language, and culture to this day. Brown founded the New Gullah Supper Club in the hope that she could continue to keep this culture alive, doing justice to the recipes that she has picked up from her family members. She told Southern Living that food plays a crucial role in this effort. "This is such a colorful and rich and deep community. The food is at the center of it all, like little branches that connect everything else," she explained.
One of Brown's latest projects is a show titled "The Great Soul Food Cook-Off." Now streaming on discovery+, the show takes a deep dive into Black food culture, according to a press release. Brown hosts the series, featuring eight talented Black cooks as they partake in culinary challenges for the chance to win $50,000.
There is a deep meaning attached to the show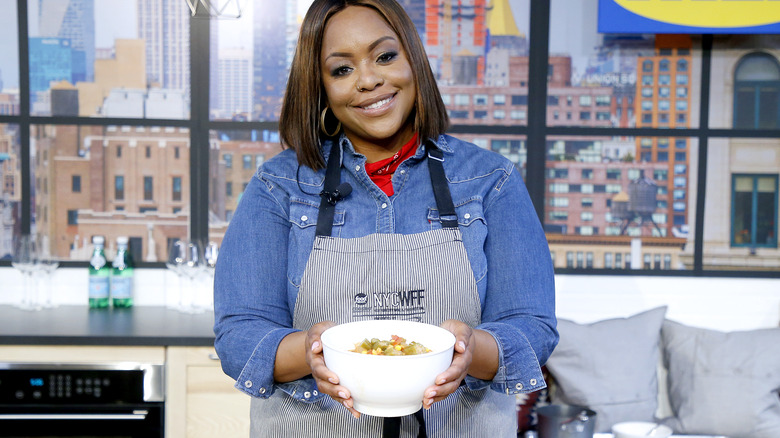 John Lamparski/Getty Images
As explained in a Discovery press release, "The Great Soul Food Cook-Off" will have a total of six episodes. To be successful, participants will be required to demonstrate that they deeply understand Black culinary traditions and can impress others with their take on the cuisine. For Brown, food and culture are very important and are undeniably interconnected. Reflecting on her cooking show, "Delicious Miss Brown," the chef told FoodSided, "It is very important for me to weave my culture and family stories into my show because it keeps this culture alive. The only way to keep our culture alive is to keep talking about it."
"The Great Soul Food Cook-Off" is also an attempt to shed light on history as Black cooks will create iconic traditional dishes while competing with each other. Tiny Perry, president of OWN: Oprah Winfrey Network (which is in partnership with discovery+ to produce the show) said in a statement, "This series is a celebration of long-standing traditions we hope to introduce and spotlight for new and existing viewers as we shine a light on a few of today's most talented Black chefs and culinary curators."