Sunny Anderson's Post About Bobby Flay Has Instagram Cracking Up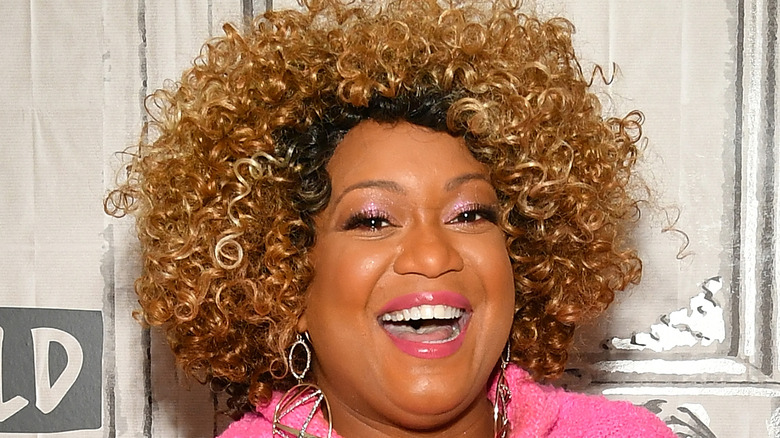 Slaven Vlasic/Getty Images
If there's a Bobby Flay fan club out there somewhere, Sunny Anderson might just be an officer. The chef and frequent judge on "Beat Bobby Flay" may give her buddy a hard time on social media, but at the end of the day, she's a real admirer, right down to her t-shirts. According to Showbiz CheatSheet, Anderson "isn't shy about letting him (Flay) know how much love she has for everything he does."
Flay is, without a doubt, a superstar chef. Indeed, he has numerous restaurants and has won his way into the hearts of many American living rooms through his seemingly countless TV appearances. But with stardom comes the not-always-so-fun work of contract negotiations, and for the past six weeks, Flay was caught up in a negotiation stalemate with Food Network. That is, however, until the news broke that a three-year deal based on an "exclusive pact" had been reached (via Variety). The development stunned many because some news outlets had already reported that the deal had gone downhill.
Bobby Flay is on fire and Sunny Anderson is here for it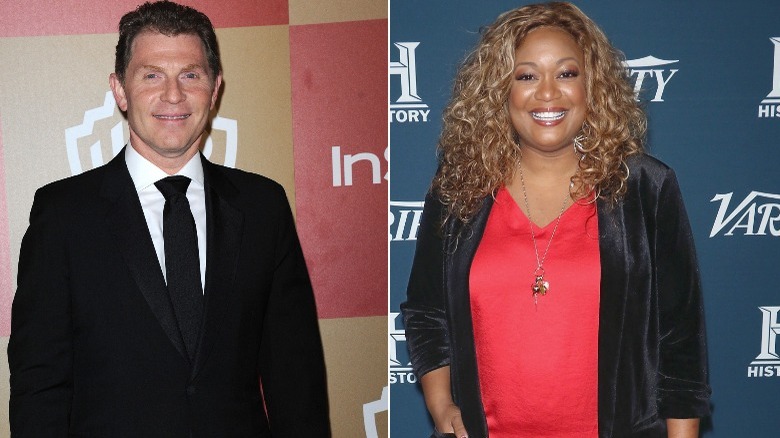 Jim Spellman/Getty & DFree/Shutterstock
It's no surprise that when the big news broke, Sunny Anderson took to Instagram to show her support for one of her foodie besties. She wrote that she had been receiving DMs since the deal had seemed to go south with "people emoji crying all over the place" that Flay wouldn't be returning to Food Network. "I didn't even type 'no comment' I just rolled my eyes irl and kept it movin. I knew as sure as chile pepper in your recipe this was gonna work itself out. So glad this dark period is over," Anderson wrote.
Other Instagrammers chimed in with their support, with one user commenting, "@foodnetwork made the right choice!!! @bobbyflay is such a staple to the network," and another writing, "I KNEW they would work it out. Food Network and Bobby Flay are like peas and carrots!" With bounding enthusiasm and encouragement, Anderson wrote at the end of her post, "CAN'T GET ENOUGH OF YOU, BOBBAAAAAAAY!!!" Spoken like a true friend.