Bobby Flay Is Already Coming Back To The Food Network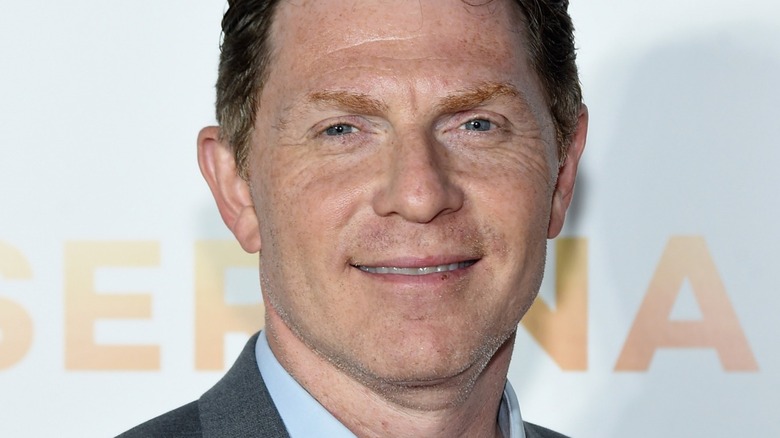 Jamie Mccarthy/Getty
You may remember in October when it was reported that Bobby Flay was leaving the Food Network at the end of 2021 after 27 years of a continued partnership. At the time, People Magazine explained that the reason for the departure mainly had to do with money. It appeared the network and Flay couldn't come to a mutually beneficial agreement when it came to compensation. Flay was reportedly asking for nearly $100 million in salary, which would top Guy Fieri's reported $80 million contract.
But, as both 2021 and Flay's contract wrap up, there's been a development in the story that will likely make a lot of fans very happy. It was announced exclusively through Variety that Flay won't be leaving the network the way it was originally assumed. According to the report, contract negotiations quietly resumed and reportedly resulted in a new three-year contract that will keep the chef with the network.
Negotiations were tense at times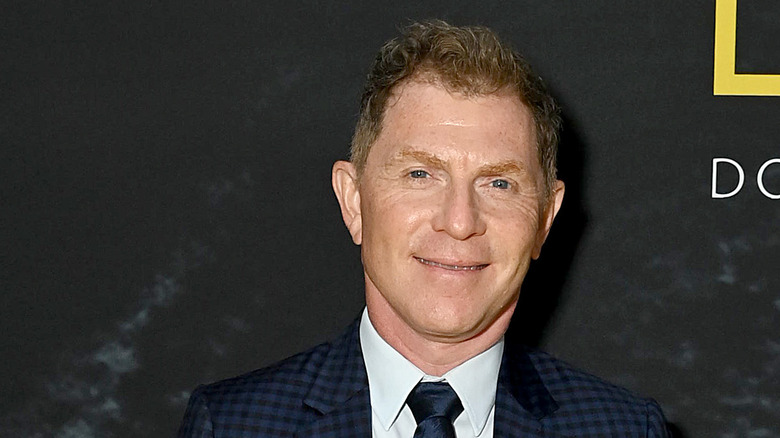 Bryan Bedder/Getty Images
According to Variety, Bobby Flay's new deal not only keeps him on the Food Network, but it also expands the scope of content opportunities to Rock Shrimp Productions, Flay's company that produces most of his shows for the network.
Speaking of the deal, Courtney White, president of Food Network and food streaming content for Discovery, told Variety the company was "thrilled to continue Bobby Flay's long-standing relationship with Food Network. He captivates our audience with his incredible culinary skill, fierce competitive spirit, and his trademark ability to share a deep passion for food."
Though Flay mentioned some tense moments in the negotiation process, he was ultimately excited to continue his legacy with the Food Network. "Flay said he did not find an outlet that felt like a better fit than the channel where he has worked for most of his adult life," the Variety article explained.
"I have an amazing family at Food Network and a great foundation. And I have a sizable library of food television here," Flay said. "I'm a lucky person. I grew up in a time when this country finally decided that food was important."
Evolving his programming to new heights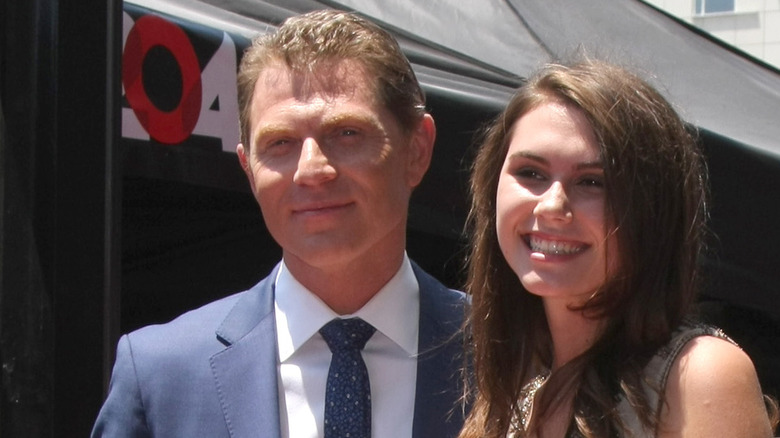 Kathy Hutchins/Shutterstock
With an exciting three years ahead of him, Bobby Flay says he wants to "push the boundaries" of food-centric programming. He's reportedly already working on more travel-focused content with an upcoming new series with his daughter, "Bobby and Sophie on the West Coast," Variety shared.
"I'm going to be pitching a lot of things that we haven't seen when it comes to this kind of programming. I'm ready to turn the page and create a new chapter of what (foodie TV) is going to look like," Flay told the news outlet.
Still, his restaurants are his first priority. He opened a new Italian restaurant, Amalfi, at Caesars Palace in Las Vegas in May. "My restaurants are the most important thing to me," he told Variety. "It's what keeps me passionate."
Though Flay has yet to comment outside his interview with Variety, he did share a link to the story this morning on his Twitter account. Most fans seemed excited by the announcement. Summarized best through one comment, "Fantastic news!" one happy viewer wrote.