What Taste The Nation Gives Back To Padma Lakshmi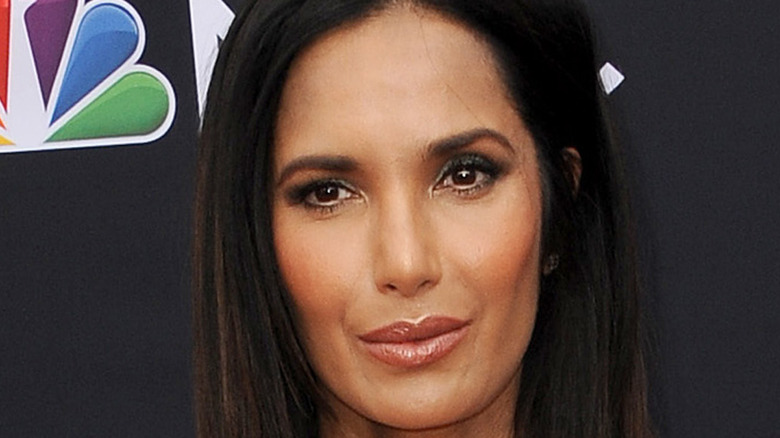 Tinseltown/Shutterstock
We all know Padma Lakshmi as host, judge, and executive producer of Bravo's hit show "Top Chef," but these days, she's also working hard on another show, "Taste the Nation," which airs on Hulu. On "Taste the Nation," Lakshmi takes viewers on tours across America to discover the cuisines of indigenous and immigrant peoples and the stories behind what food means to each of the communities she visits. In the first 10-episode season, Lakshmi highlighted Persian food in Los Angeles, Peruvian cuisine in New Jersey, and Thai fare in Las Vegas (via Hulu). The new four-episode 2nd season has a twist, following Lakshmi as she documents the celebratory traditions of different groups for four different holidays: Hanukkah in New York City, Buenanoche (a Cuban take on Christmas) in Miami, the Lunar New Year in Los Angeles' Koreatown, and Thanksgiving in Cape Cod in a special episode that focuses on the Wampanoag Nation  (via Variety).
Padma Lakshmi's Taste the Nation increases media representation for different cultures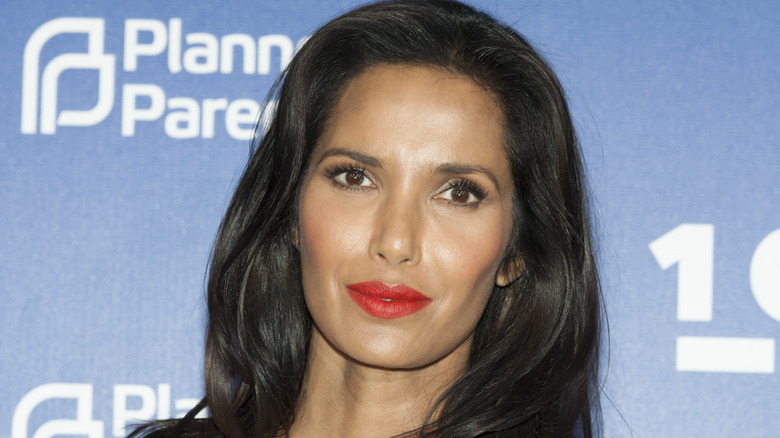 lev radin/Shutterstock
Padma Lakshmi enjoys her role on "Top Chef" — although she did admit to having a bit of imposter syndrome when the show first started filming — but "Taste the Nation" takes the reward to another level. In an interview with Collider, Lakshmi spoke about what the show gives back to her, detailing that when she was growing up as a minority in the United States, she didn't see much media representation of cultures outside of white society. "I saw one version of the story. I did identify with some of it, but it wasn't a version that resembled what I went through in my life very much, or the people in the communities alongside me, so I wanted to change that. I wanted to show that there are a million stories, all slightly different and all equally American, that I find interesting," Lakshmi said. As for the 2nd season filled with holiday episodes, Lakshmi said it's the perfect supplement to the 1st season's message, adding "an additional lens that we can look at these communities through."
You can stream both seasons of "Taste the Nation" on Hulu.