Duff Goldman Surprises Fans With Unexpected Hanukkah Prep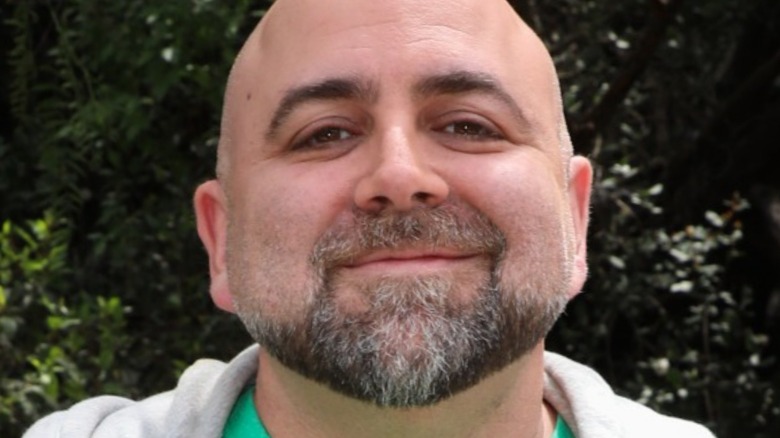 Paul Archuleta/Getty
Duff Goldman is continuing on with his ongoing Hanukkah updates. After first showing how interested daughter Josphine was in the lighting of the menorah, Goldman returned to Instagram, where he shared a photo of a halfway lit menorah, a tray of latkes with applesauce, and the box from which their mix came. "This is how you Chanukah," he stated. "[Streit's Matzos] latke mix is the flavor of my childhood."
A good number of people filled space with their continued Hanukkah wishes. One even picked up on how Goldman has been explicitly sharing this time with Josephine, writing, "And now it will ALSO be the reminiscent flavor of your daughter's childhood."
However, many raised questions about the box of Steit's. After all, Goldman is a celebrity baker. That he would resort to a box-mix strikes almost as sacrilege. "I'm very surprised that you don't make the real ones, they are so much better!" one person commented. "I expect you to make it from scratch!" another said before adding,  "Happy Hanukkah." The surprise, though, never reaches a toxic point. Hanukkah is simply not the time for such things.
Not everyone took offense to Duff Goldman's boxed mix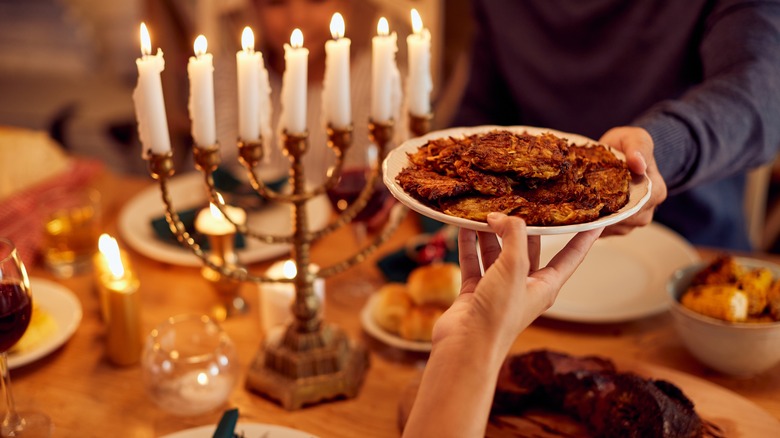 Drazen Zigic/Shutterstock
Not everyone who noted Duff Goldman's choice took issue with it. After all, the latke mix is reminiscent of his childhood and others commenting on the post shared similar memories: "My Nani always started with the box and added potato and onion. Yep. Childhood on a plate." And yet others still respected the fact that grating potatoes takes time. Of course, these days many could followed The Kitchn's advice to use a food processor. As the writer admitted, a box grater works just fine.
Alternatively, Business Insider suggests using either pre-shredded potatoes or frozen hash browns. This way, you save time and avoid any grater carnage.
The decision on how ones prepares their latkes, though, really rests upon what they mean to the person. As Goldman's updates have shown, reconnecting to childhood memories and developing the ones Josephine will look back on are some of the most important aspects of this year's celebration. So, of course he will reach for his childhood in a generational game of pass along when introducing his daughter to Hanukkah.