How Sunny Anderson's Ulcerative Colitis Diagnosis Affected Her Diet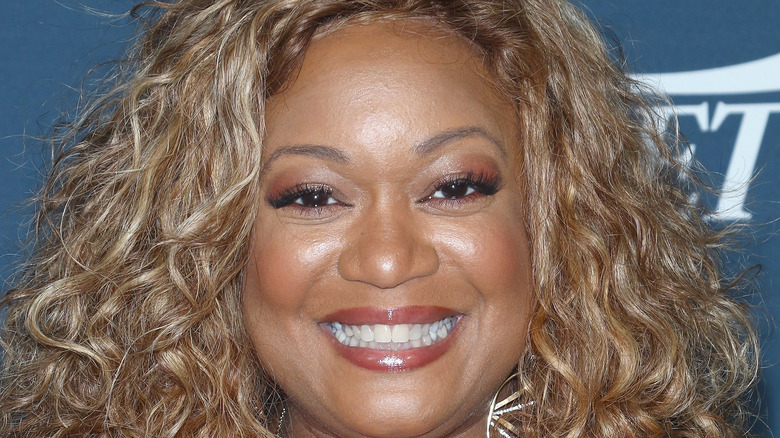 Jim Spellman/Getty Images
Sunny Anderson lives up to her name. The 46-year-old chef is a ray of sunshine on Food Network as a co-host of "The Kitchen," and one needs only look at her Instagram page on a dull day to feel brightened up by her love of chimichangas, or her relatable weight-loss journey, or the way she stans Bobby Flay. But it hasn't all been chimichangas and butterflies for Anderson, who spoke to Everyday Health this summer about living with ulcerative colitis, an inflammatory bowel disease.
Before her diagnosis at age 19, Anderson thought that maybe her abdominal pain (and the bloody stool that sometimes accompanied it) was caused by severe menstrual cramps, or were a result of eating food that was too spicy. Her family had just moved to Asia, so new foods, the effects of travel, or simply the stress of a big move were all on the table as possible culprits, as far as Anderson was concerned. But when a gastroenterologist diagnosed her with UC — which is a condition in which ulcers and swelling develop in the large intestine — the chef learned that none of these factors were the problem, and that the solution wouldn't be so easy, either. 
"While food didn't cause my IBD [Inflammatory Bowel Disease] – nor will food cure it – I've learned to recognize which foods aggravate my symptoms," Anderson said. And the foods Anderson eats (or tries to stay away from), based on her condition, actually might surprise you.
Eating right, at the right time, is key for those with UC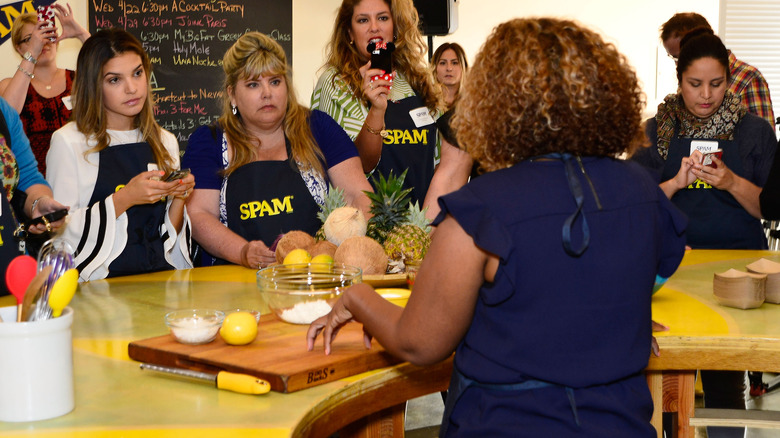 Jerod Harris/Getty Images
It would be great if every inflammatory bowel disease –- such as ulcerative colitis, the one that plagues chef Sunny Anderson –- could be cured by simply eating healthier. Alas, fruits and veggies might actually be irritating for someone with UC: "I can't just have a big salad because my body doesn't break it down," Anderson told ABC News in 2014. "If you get my cookbook, there are only four vegetable recipes. Everything else is meat and potatoes!" 
Healthline points out that while everyone is different, those with UC trying to avoid a flare-up would do well to avoid fat, increase their Vitamin C, and eat plenty of fiber when their intestines are not inflamed.
For Anderson, managing ulcerative colitis requires a comprehensive approach — one that includes a good night's sleep, managing stress, and talking about her condition, all of which have all helped Anderson to live a happy, well-balanced life, according to Everyday Health. But when it comes to food — which happens to be how Anderson makes her living — the chef says she has to be careful about what she eats. Bell peppers and most fruits are out, because her system can't handle the skins. She won't do corn or leafy greens either ... most of the time. "I have many foods I love, and as soon as I feel I'm out of the woods on a flare-up, I pack my system with the nutrients that weren't being absorbed," she explains. Which may or may not mean a big ol' plate of chimis.