Instagram Is Cracking Up Over This Slow-Motion Fail From Ree Drummond's Pups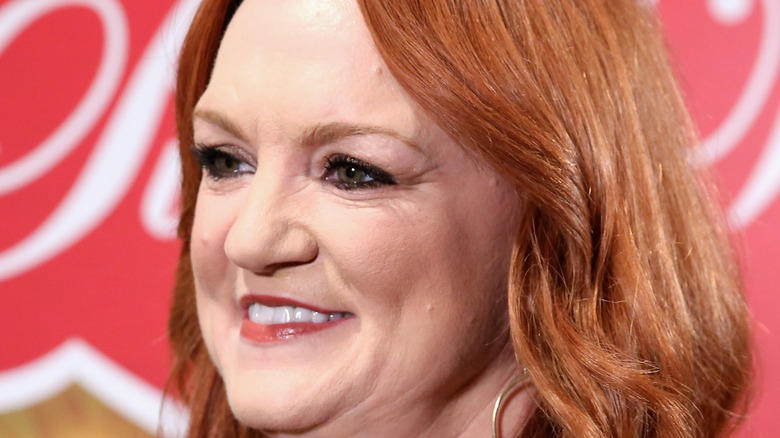 Monica Schipper/Getty Images
Todd Drummond isn't the only member of the Drummond household who was highlighted on his mother's Instagram this past week. Ree Drummond, also known as The Pioneer Woman, posted a series of videos showing her many basset hounds attempting to catch a dog treat. In her caption, she states, "Rusty finally gets one at the end, but poor Fred. I just don't think it's in the cards for him. Walter, in his old age, has figured out that he needs to grab it almost before it even leaves my hand."
Living on a ranch in Oklahoma, the Drummonds have a ton of animals as part of their family. In particular, Drummond appears to really love basset hounds, and she has had many of this breed throughout her lifetime. In fact, two of Drummond's basset hounds, Fred and Rusty, even crashed her daughter Alex's wedding (via The Pioneer Woman). Drummond also has her own line of dog treats in partnership with Purina, which she featured on her Instagram in the hilarious post.
Instagram sympathizes with Fred
As mentioned before, Drummond accompanied her Instagram update with a caption that explained that Fred, one of her basset hounds, couldn't manage to get at least one treat, missing it every time. One Instagram user, @mixingupsugar, made the amusing comment that, "Fred is all of us at hibachi trying to catch the broccoli." Another commenter, @janet_walworth, wrote, "I said "YES!!!" when Rusty caught it [face with tears of joy emoji] I was really rooting for them." 
Although he doesn't have the best aim, Fred is a popular figure on The Pioneer Woman's Instagram. He's made another recent appearance on his human's social media feed. On December 3, Drummond captured a picture of him and Rusty as they posed in front of some of the ranch's cows at sunrise. 
The treats showcased in the cute clips on her Instagram are a part of Drummond's dog food line with Purina. Besides laughing at the Food Network star's dogs, commenters like @jerseyshihtzu said how much they (or really, their dogs) enjoy Drummond's treats. After all, if the Drummond pups deem these treats worth getting hit in the nose for, they must be delicious!