Why Winning School Of Chocolate Was Bittersweet For Juan Gutierrez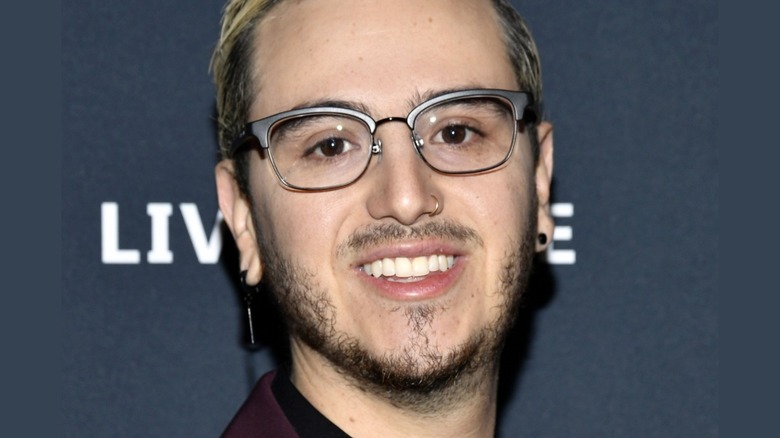 Michael Tullberg/Getty
If you are a fan of Netflix's "School of Chocolate," then you know a winner was crowned, and — spoiler alert — it was Juan Gutierrez. If you follow Gutierrez on Instagram, it might not be surprising that his beautiful, chocolate creations made him a clear winner. Per Reality Titbit, the inaugural season of this series brings together eight pastry and chocolate chefs who were guided by renowned chocolatier Amaury Guichon, the head instructor at Pastry Academy in Las Vegas. As the saying goes, victory is sweet, and on top of bragging rights, Gutierrez, who works as a pastry chef at the Adorn Bar and Restaurant in the Four Seasons Hotels and Resorts in Chicago, Illinois, won quite the haul: a whopping $50k, along with 500 pounds of chocolate and the opportunity to be featured at the Charleston Food and Wine Festival. 
This wasn't the first time this chocolate master has been in the spotlight. Gutierrez has also won a coveted Jean Banchet Award and holds the title of "Chopped Sweets" Champion. However, as awesome as it is to win these competitions, sometimes the winner's backstory can make the moment of being announced as the winner a little bittersweet. Such was the case for Gutierrez when he heard his name announced as the "Best in Class."
Gutierrez dedicated his win to his mom
According to the Cinemaholic, Gutierrez dedicated his win to his late mom whom he lost in October 2017. In a beautiful Instagram post from June 2017, the pastry chef shared his love for his mom, writing "My mom is the most important thing in my life. She is my inspiration and what gives me the strength and push to be better everyday! I love you so much!!!" Reading his loving note to his mom made us tear up even moreso when we read his November 2017 tribute Instagram post to her after she passed away. 
"A month ago you left, leaving a giant void in our lives, from that day I began to see everything differently," Gutierrez wrote in Spanish. "I know you are gone but I have never felt you as close as I do today, I feel you and I see you everywhere and the most beautiful thing is that you left something of yourself in all the people who got to know you." Gutierrez ended his sweet and sentimental celebration of his mom's life with a promise to work hard so she would be proud of him. We don't know about you, but we think Gutierrez's mom is definitely smiling down on him.