This Is Giada De Laurentiis' Favorite Christmas Movie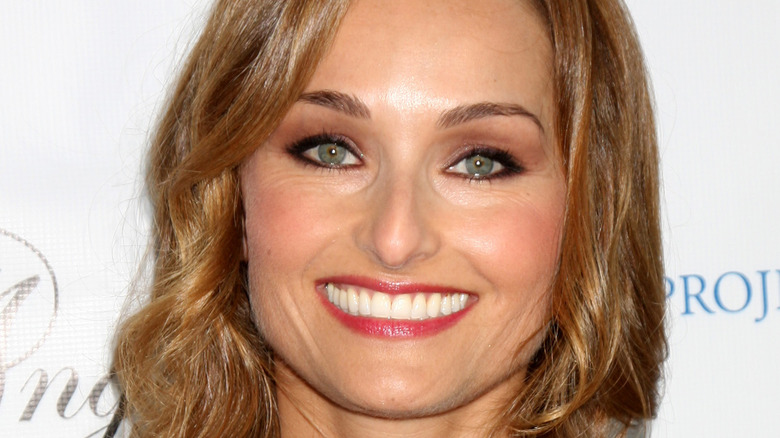 s_bukley/Shutterstock
We may receive a commission on purchases made from links.
The Christmas season is filled with so many wonderful sights and smells for our senses. Whether your family enjoys baking up a cookie storm of gingerbread people, making gifts for family and friends, reading "'Twas The Night Before Christmas," singing your favorite Christmas carol, or just staying at home, curled up on the couch for a night of Christmas movie binge-watching, we are with you. There is definitely something magical about this time of the year and celebrity chefs feel that magic as well. Food Network caught up with Giada De Laurentiis and quizzed her about her favorite holiday music and movie, and we are loving her classic answer.
De Laurentiis comes from a movie-making family, and with the likes of Dino De Laurentiis — who made classics like "King Kong," "War and Peace," and "Waterloo" — as your grandfather, you have to imagine the "Eat Better, Feel Better" cookbook author's favorite movie is going to be a classic, as well. And De Laurentiis did not disappoint. While her favorite seasonal song is a more modern fan favorite — "The Adam Sandler Hanukkah song. Jade and I sing it together," she revealed — her movie choice is a vintage classic, one that makes us all smile whenever we hear a bell ring.  
Giada's favorite Christmas movie is this Jimmy Stewart classic
Giada De Laurentiis revealed to Food Network her favorite Christmas movie is the 1946 iconic Frank Capra film, "'It's a Wonderful Life' starring Jimmy Stewart." If you haven't watched "It's a Wonderful Life," it is the classic that will have you watching it again and again, as George Bailey, played by Jimmy Stewart, is shown by Clarence, an angel in hopes of getting his wings, what life would have been like if Bailey had never been born. Spoiler alert: Clarence gets his wings, as does every angel when you hear the tinkling of the bells. It is definitely a feel-good movie with the perfect holiday ending we like to digest during this season. 
But De Laurentiis got us wondering why we love Christmas movies like Capra's film or those on the Hallmark Channel so much, and luckily, LastVerdict's resident Health Practitioner Sally Henderson told Cosmopolitan the answer. Henderson explained, "It's not the snow and romance you're craving — it's the sense of enjoyment you get from the brain's releasing of happy hormones into your system." The practitioner went on further to say, "Christmas movies don't just provide another world, they present us with the ultimate good version of our world, where everyone is obsessed with Christmas and, no matter what happens, everything always works out." Yep, we love those feel-good vibes.