P.F. Chang's New Merch Line Is Selling Fast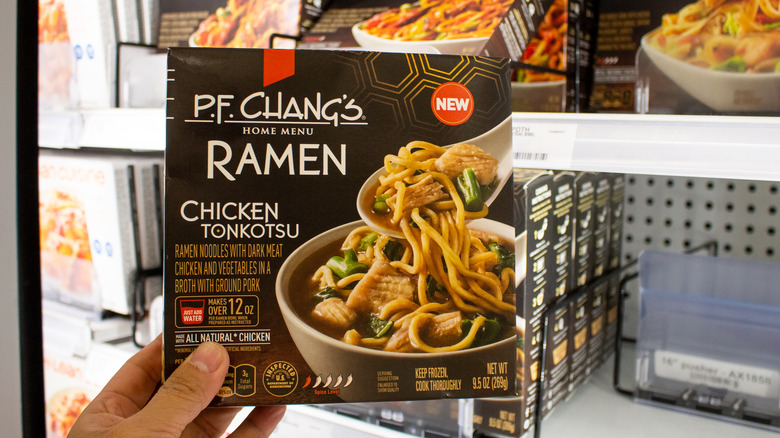 TonelsonProductions/Shutterstock
If merchandise from P.F. Chang's is on your holiday shopping list, you may need to act fast. According to Restaurant Business Online, the Chinese-American restaurant launched a new online store selling clothing and cookware on Thursday, and by Thursday morning, some popular items were already sold out! Needless to say, the global chain, which has more than 300 restaurants and a line of packaged sauces, has some devoted fans.
There may be even more good news for P.F Chang's diners in the future. In addition to being able to score the chain's delicious lettuce wraps and shrimp dumplings, restaurant-goers will be able to shop for apparel at flagship locations in places like Las Vegas and Hawaii. Two times a year, the chain will "refresh" its offerings so fans can grow their collections, according to the news outlet. "The new line is a continuation of our goal to create exciting experiences for brand fans," CEO Damola Adamolekun said. For now, shoppers can expect to find some sleek, functional goods at the store — while they last.
P.F. Chang's has sold out of several new products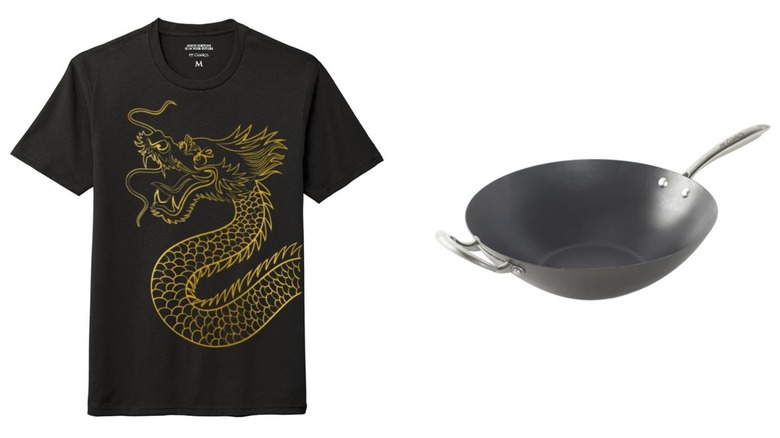 P.F. Chang's
Shoppers who wanted to secure P.F. Chang's new pen or pins may be disappointed. The Apparel and Accessories section of the online shop has already sold out of the Good Fortune Pen and the three-piece enamel pin set. There's also a Dragon Shirt that is no longer in stock. Fortunately, there are still plenty of fun options left, like a Sushi Roll Eye Mask with the phrase "I rolled up like this" printed on it. Shoppers can also find some shirts, a hoodie, bomber jacket, playful socks, bucket hats, and a classic black sweatshirt with the word "Dynamite" stitched on it, which might be perfect for lovers of the restaurant's cult-favorite Dynamite Shrimp and Dynamite Roll.
Over in the Cookware section of P.F. Chang's online store, there are a number of suitable gift options for loved ones who want to try to recreate one of their favorite P.F. Chang's meals at home. Though the Chopstick and Crane Rest Set is already sold out, functional kitchen tools like a wok, cutting board set, and Japanese knives are still available as of this writing. Of course, there's no telling just how long the items will last, and if you really want something — much like an order of crab wontons — you may want to grab one before they're all gone!