Walmart's New Cheesecake Pies Are Perfect For Your Holiday Spread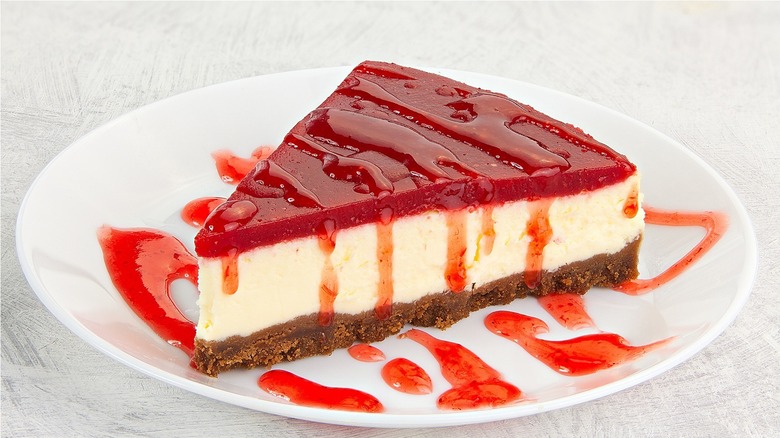 Nikolaeva Galina/Shutterstock
Everyone knows that a holiday party is about more than just good company and good gift-giving — it's also about good food. From the roast turkey and baked ham to the mashed potatoes loaded with gravy and Mom's homemade buttery biscuits, a holiday feast just "hits different." But the real star of the show comes after dinner. This time of year, there's no shortage of seasonal treats to be enjoyed, such as Christmas cookies and freshly baked gingerbread.
While you could bake a special-occasion dessert from scratch, you always have the option of going to Walmart for a premade sweet, like pie. According to Chew Boom, Walmart sells 700 pies every single minute between November 1 and December 25. This year, the retailer appears to be keeping the momentum going with two new premade pies for your holiday dessert table. Here's how you can get your hands on them.
Walmart's new cheesecake pies come in two flavors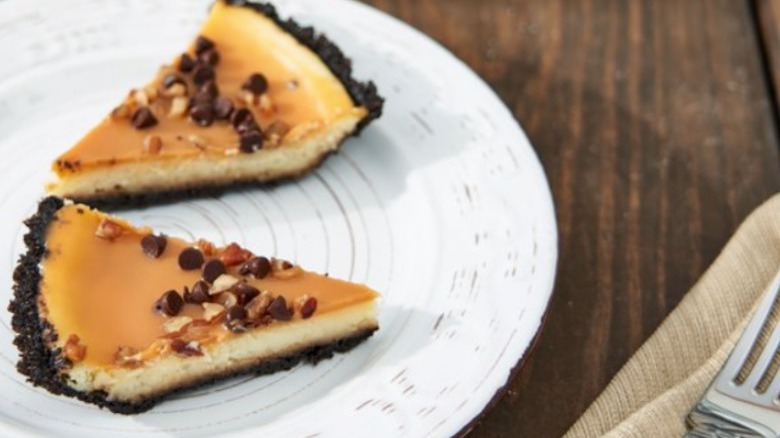 Walmart
If you're planning a holiday party or dinner this month and are looking for the perfect last course, a Walmart run might be in order. Just in time for the Christmas season, the retailer has released two new cheesecake pies as part of its Freshness Guaranteed bakery line, per Brand Eating. There are two flavors available: turtle topped cheesecake pie and strawberry cheesecake pie. Both desserts are 9 inches in diameter and cost $6.92 for the entire pie, so you can feed a crowd without blowing your budget.
As for what each pie tastes like? The strawberry cheesecake pie has a classic graham cracker crust with a cheesecake filling swirled with tangy strawberry topping. The turtle topped cheesecake pie seems a little more over-the-top. Walmart describes a slice of the decadent dessert as an "indulgent combination of caramel, chocolate, pecans, and cheesecake surrounded by a crumbly chocolate crust." You can find both pies at Walmart stores across the country.