Aaron Sanchez And Michael Symon Share A Favorite Christmas Movie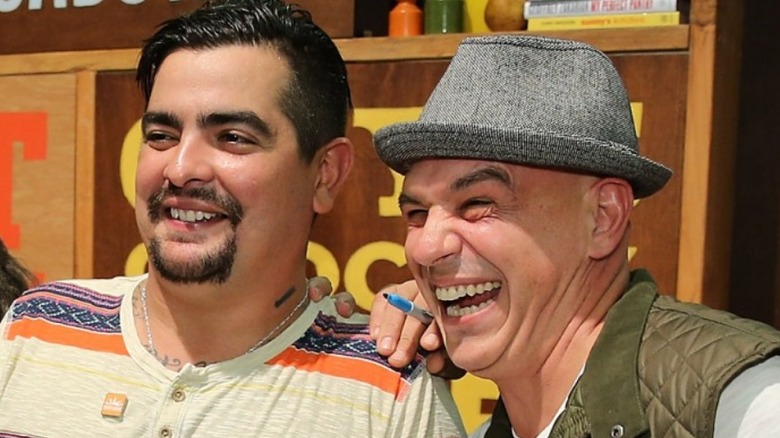 Neilson Barnard/Getty Images
Michael Symon and Aarón Sánchez are two celebrity chefs that have more in common than what may meet the eye. Both have found fame through Food Network shows, and both did so while embracing their respective Greek and Mexican heritages, while also incorporating their cultures into their delicious cooking. The two culinary geniuses, who once squared off against each other in a Thanksgiving Showdown of "Iron Chef America" (per Food Network), also love Christmastime and actually share the same favorite Christmas movie.
Their pick is super relatable — after all, holiday films just give us the feel good vibes that pull at the heartstrings and put us in a jolly mood. According to TV Over Mind, holiday movies remain popular year after year because they remind us of our childhood. Whether you're a fan of "White Christmas," "Elf," "Meet Me In St. Louis," or "How The Grinch Stole Christmas," chances are you love it because you associate the movie with good memories from when you were younger. So, what movie do Sánchez and Symon go to when they want the Christmas spirit to descend upon them? 
The chefs double dog dare you not to like this movie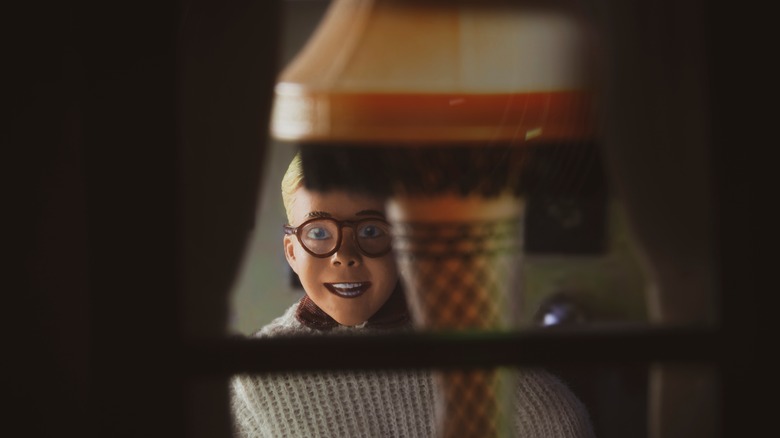 Willrow Hood/Shutterstock
Per Food Network, the two chefs both like the movie "A Christmas Story" which, per IMDb, was released in 1983 and features Peter Billingsley as Ralphie, the kid who wants a BB gun, but has to convince his parents he is old enough. Sánchez quipped, "You can't go wrong with 'A Christmas Story,'" while Symon revealed he loves the movie because of where it was filmed. As he told Food Network, "'[A] Christmas Story,' because it's filmed in Cleveland." Either way, we totally get their infatuation and the humor of all the adults telling little Ralphie he will shoot his eye out with the Red Ryder, carbine action, 200-shot, range model air rifle.
But, Sánchez and Symon aren't alone in their love for this flick. Per US Magazine, Claire Dane is also a fan. She revealed to Entertainment Weekly that "A Christmas Story" is her favorite holiday movie, and explained, "Because I watched it when I was four-years-old with my brother, who's seven years older, in the theater." But Dane also acknowledged the dark nature of the story, and said, "I guess it was the first time that I saw visions of the holiday as distorted and perverse." Still, this is a movie with classic scenes and we double, no, triple dog dare you not to watch it after you read this.