Instagram Is Loving Ree Drummond's Holiday Family Update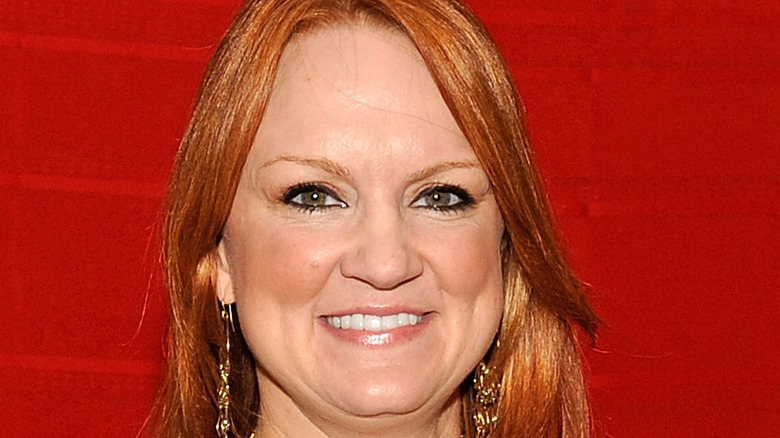 Bobby Bank/Getty Images
Ree Drummond's recent Instagram post just makes us want to be adopted into her family even more. The celebrity chef shared photos that documented her time spent with her nephew, daughter, and son-in-law in Vail, Colorado recently (via The Pioneer Woman blog). In the caption of the post, Drummond calls the trio "three of my favorite youngsters," and though they're in different places right now, the crew had lots of fun when they were together last week.
Alex Drummond, The Pioneer Woman's oldest daughter with husband Ladd, got married earlier this year to her college sweetheart, Mauricio Scott. The two are vacationing in Mexico for the holidays, according to the article published on The Pioneer Woman's blog, but before they headed out, they took time to reunite with the family matriarch. Along with the newlyweds, Drummond's nephew Stuart was seen in the Food Network star's photo share where Drummond said he was, "lookin' like James Dean in an outtake!"
We all know that Drummond has a close and loving relationship with her whole family, and seeing these photos, it must have been a joy reuniting with her "grown-up" kids for the holidays.
The next generation of the Drummond family are all grown up
Many people got sentimental in the comment section of Ree Drummond's Instagram post. One fan wrote, "Some good looking kids you have there," while fellow culinary star Jocelyn Delk Adams of Grandbaby Cakes said, "Such a beautiful family Ree!" 
Lots of us have watched Drummond's daughter Alex grow up on her mother's TV shows, including through Alex's college days where she first met Mauricio.Though the newlyweds live in Dallas and are only one state over from where the Drummonds' ranch is located in Oklahoma (via The Pioneer Woman blog), it's safe to say that whenever Alex gets the chance to be with her mother, it's always a good time. Plus, her mom's followers get extra excited whenever she (or her five siblings) are featured on Drummond's Instagram feed.
The same can be said about Stu, Drummond's nephew. One follower wrote on the post, "Stu is so cute! I love his little personality on the show, he's always so eager to try your cooking. ... Love this family." And some definitely agreed with Drummond's labeling of Stu as a James Dean lookalike. Hopefully 2022 will bring us even more snapshots into this loving family's life moments.