The Surprising History Of No Doubt's Song About Snack Food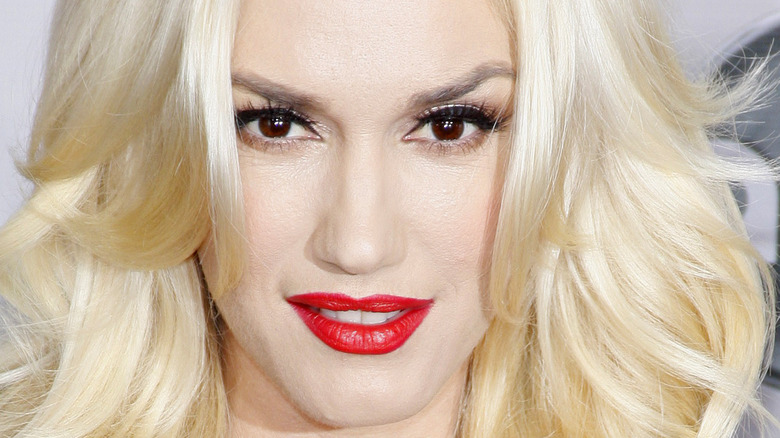 Tinseltown/Shutterstock
If you grew up in the 1990s and 2000s, you were a rare breed if you didn't know about the ska punk band No Doubt. The Anaheim-based ensemble released several chart-topping songs across six studio albums during its tenure in the entertainment world. Known for catchy, boisterous hits such as "Spiderwebs," "Hella Good," and "Just a Girl," the band was consistently led by frontwoman Gwen Stefani, plus a number of instrumentalists rotating in and out over the years. This included her brother Eric Stefani, Tony Kanal, Tom Dumont, and Adrian Young, as per AllMusic. Since then, Gwen remained in the spotlight as a solo artist, fashion designer, and a long-running vocal coach on NBC's "The Voice" (via Britannica). But throughout the decades, No Doubt's music continues to make an impact.
One No Doubt song, in particular, is likely only known by those who have listened to the entirety of the group's discography or saw them perform live in their preliminary years. And strangely enough, it's about snacks.
'A Little Something Refreshing' is all about indulging in junk food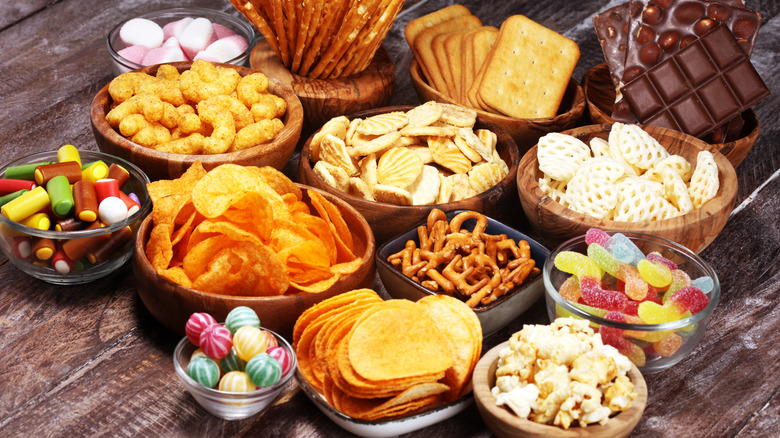 Beats1/Shutterstock
"A Little Something Refreshing," as the title suggests, tells the story of someone who craves snacks to satisfy their appetite. It is the final track on No Doubt's 1992 debut self-titled album and, according to Beacon Street Online, it runs at a snappy 1 minute and 19 seconds. Written by Eric Stefani (who also provides backing vocals as his sister Gwen leads), No Doubt would perform the fun ditty at shows as far back as 1987.
The lyrics are enough to make any listener hungry. Gwen impressively raps, "I want some pizza, Coke and ice cream, popcorn, cotton candy/ Marshmallows, milkshake, and peanuts would be so great / Pies, chips, candy apples, Twinkies, Frosted Flakes/ And donuts French fries and some chocolate cake with mustard/ Cookies, avocados, pancakes, pineapple juice/ Whipped cream on some raw meat, that's not all I could/ Eat, I'm hungry / I want some food for my tum." And that's just one verse (via AZLyrics). The recorded track ends with the line, "I'm full at last," followed by a hearty belch.