This Lasagna Got Ree Drummond's Husband To Propose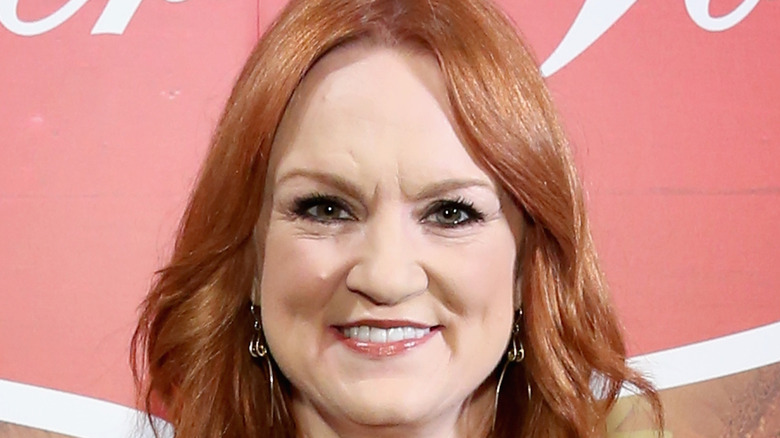 Monica Schipper/Shutterstock
Whether it reminds you of your childhood or potlucks with friends, there's no denying that lasagna is comfort food at its finest. Now, more than ever, people are turning to classic dishes in times of extreme stress to provide comfort, warmth, and a reminder of the good ol' days — and lasagna is a soulful meal that satisfies like no other. This Italian dish features all of the pleasure points that make your tongue and belly satisfied: pasta, rich meaty sauce, and both gooey and crispy cheese. To top that off, it's also filling, easy to make, and keeps well, which meets all of the criteria for a crowd-pleasing household dish for larger families.
While there are so many things to love about this meaty and saucy casserole, there's nothing particularly fancy or romantic about lasagna. Most of the time this dish simply consists of ground beef, layers of ricotta, jarred sauce, flat noodles, and shredded cheese (via The Wholesome Dish.) When you think of an evening candlelit dinner, images of steak and potatoes or a creamy Tuscan chicken come to mind. However, the Pioneer Woman Ree Drummond proved that a dish doesn't need to be expensive to win over someone's heart. When she prepared her special lasagna dish for her husband, the meal supposedly ended in a marriage proposal (via The Pioneer Woman.)
Ree Drummond swears by cottage cheese in her lasagna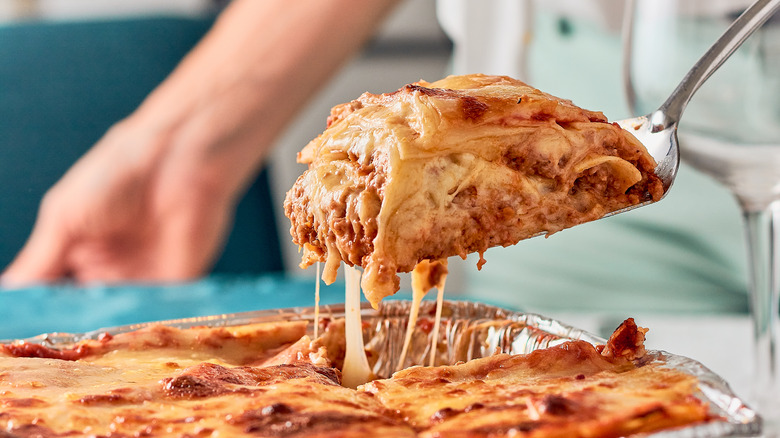 Kobby Mendez/Shutterstock
On her official website, Ree Drummond boldly names her lasagna recipe "The Best Lasagna. Ever." Don't believe her? This dish was so good it infamously led to a marriage proposal from her husband Ladd. The happy couple has now been married for 23 years and resides in Pawhuska, Oklahoma with their five kids and seven dogs (via The Pioneer Woman). To this day, we like to think that the power of Drummond's lasagna is what got them there.
Unsurprisingly, this is not your average lasagna recipe. Drummond includes all of the familiar ingredients including ground beef, mozzarella cheese, tomatoes, and noodles, but she also adds her special spin on this traditional dish. Some of the less typical ingredients that she chucks into the casserole are hot breakfast sausage, eggs, and three cups of cottage cheese. If cottage cheese haters are feeling skeptical of the dish right around now, Drummond predicted that you would be. "IMPORTANT: If the thought of cottage cheese makes you want to run out of the house, take heart: you won't even know it's there," the cookbook author includes as a disclaimer. "Ladd wouldn't touch cottage cheese with a ten-foot pole, yet he loved this lasagna so much ... he married me."
If you are looking for the perfect dish to pop the question, we think you just found it.