Jeffrey Always Makes This For Ina Garten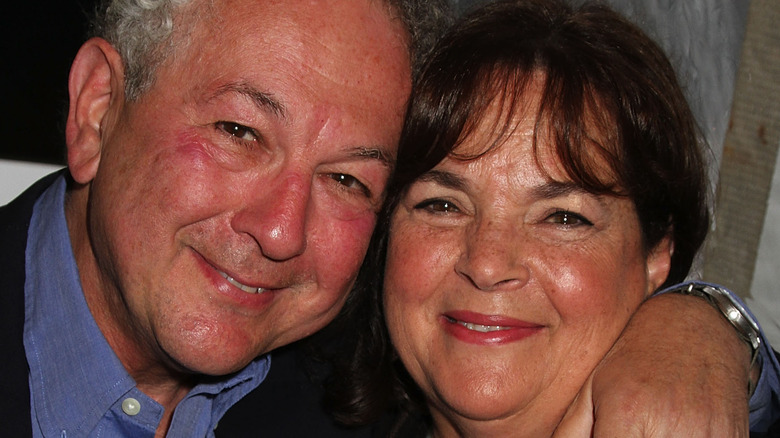 Sonia Moskowitz/Getty Images
Ina Garten's husband Jeffrey has been her partner for more than 50 years. The Food Network star told People, "He's just the best friend anybody could have." The couple's love story began in 1963 after Garten visited her brother at Dartmouth College and met Jeffrey, who was also attending the school. They were married five years later on December 22, 1968, and he's been her biggest supporter ever since. Garten even credits her hubby as being one of the catalysts behind her decision to leave her White House job to run a specialty food store in the Hamptons (via Insider). "Jeffrey said, 'If you love it, you'll be really good at it. And that's the best advice anybody ever gave me," she explained.
As most fans know, that specialty food store was called Barefoot Contessa and was the beginning of the successful career that has made Garten a household name. The loveable chef has come up with hundreds of recipes over the years, often with her husband in mind. She even dedicated an entire cookbook to the meals that her partner loves, which is appropriately entitled "Cooking for Jeffrey" (via Garten's website), but does her other half ever return the favor? Food52 reports that there is one thing in particular that Jeffrey always makes for his wife — and he's pretty good at making it, too.
Jeffrey makes 'the best' coffee, according to Ina Garten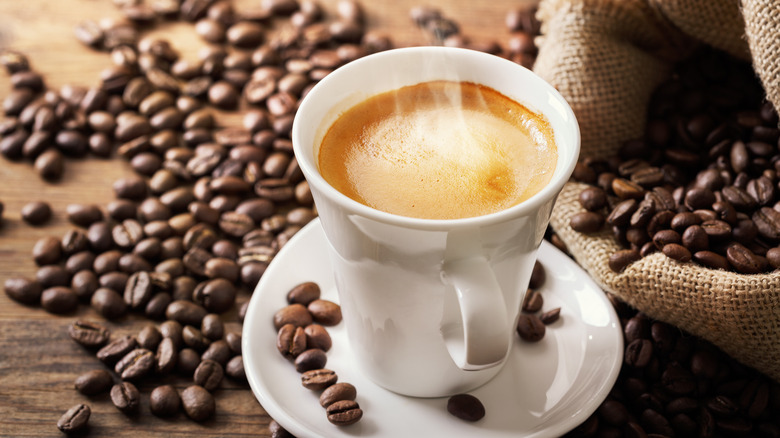 Nitr/Shutterstock
Though Ina Garten has had no formal culinary training, there's no denying that she has created some tasty recipes throughout her career. Her signature dish, rack of lamb, is one standout meal. Her famous roast chicken is too, and Today reports it may have even played a role in Prince Harry and Meghan Markle's engagement. But despite her clear knack for whipping up mouthwatering food, there's one thing that she leaves for her husband, Jeffrey, to prepare. "My husband Jeffrey makes the coffee and that's it," Garten told Redbook in 2010 — something she reiterated in an Instagram post a few years back.
"People always ask me, 'Does Jeffrey cook for me?' And I say the same thing every time: He makes really good coffee," the Food Network host said in a short video clip she shared. Garten's hubby even joined in on the recording to demonstrate how he makes his java by pouring eight cups of water and half a cup of "good coffee" into the coffee maker, which he then turns on to complete the brewing process. "It's the best cup of coffee," Garten exclaimed after taking a sip.
And if you're wondering, Garten is not bothered by Jeffrey's lack of participation in the kitchen. "It's more important to have one person who cooks and another person who appreciates it," she explained to Redbook, and we're sure plenty others can agree.