The One Meal Ina Garten Considers Her Signature Dish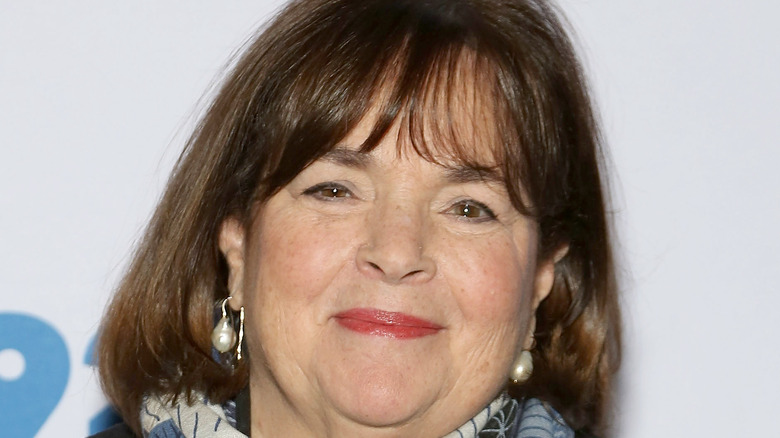 Manny Carabel/Getty Images
Celebrity chef Ina Garten has done heaps for the culinary industry throughout her career: She's hosted 27 seasons of her cooking show, "Barefoot Contessa," and has gifted fans with a dozen easy-to-follow cookbooks (via PureWow). For her, working in the food industry is nothing short of a blessing. She told Epicurious, "I just can't believe I get to do this. After having had several careers first — as a nuclear energy policy wonk and running a specialty food store — this is as good as it gets."
Despite her years of experience, Garten is also someone who's constantly learning and isn't afraid to admit it. After throwing countless dinner parties, the savvy cook has discovered entertaining hacks that have made life easier for her. Fortunately for us, she makes sure to incorporate them into her shows and cookbooks. While Garten has many popular recipes for gatherings, there's one dish that she especially loves to show off to guests.
Garten's go-to is a delicious three-course meal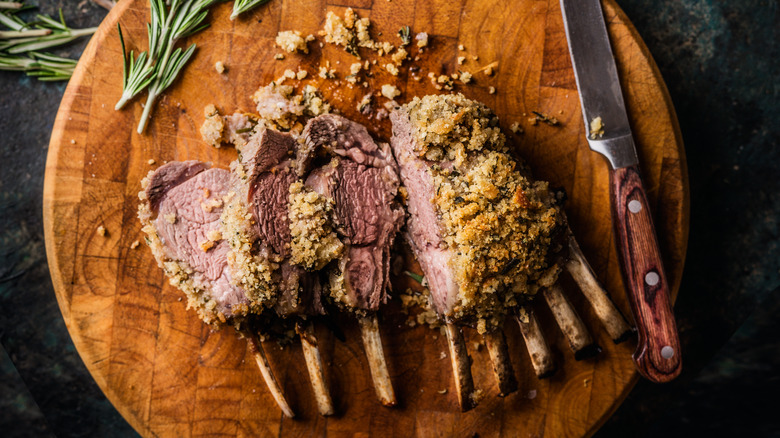 VICUSCHKA/Shutterstock
You might have your own favorite Ina Garten recipes — The Pioneer Woman thinks this one is "perfect" — but the Barefoot Contessa herself is also particularly fond of certain dishes. The Food Network asked her to name her signature dish, and Garten said she's partial to her roast chicken and French apple tart. A spectacular three-course meal also comes to mind, though. "There's one dinner that I make very often which I just love," Garten said. "It's rack of lamb, orzo with roasted vegetables, and a French apple tart for dessert." What a feast.
For Garten, home-cooked food is all about having a great time over simple dishes that aren't too elaborate or tricky to make, which must be why her signature meal is composed of impressive, yet approachable, dishes. As for what her last meal would be, though, that's another story. Garten told the Food Network that her ideal final supper would be filled with foie gras, lobster, and, again, her French apple tart, which you can learn to make on her website.