Instagram Loves Watching Rachael Ray's Husband Make This 'Wonderful Winter Cocktail'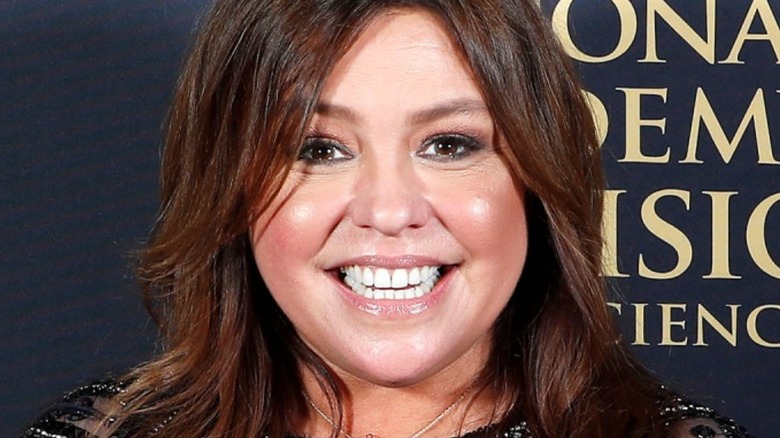 Joe Seer/Shutterstock
We may receive a commission on purchases made from links.
Rachael Ray's husband John Cusimano may be a musician, but he has also proven himself to be quite the bartender over the years. He and Ray have even co-authored a cookbook titled "My Year in Meals and My Year in Cocktails" that was published in 2012 (via Amazon). So, it should come as no surprise that when Cusimano took to the Rachael Ray Show Instagram to share his winter cocktail, followers were quick to chime in with their approval. 
Cusimano, who actually tried his hand at bartending in his early years, explained in a video that bartending is not as turnkey as it looks, noting that he thought his first "bartending gig" would be "easy." However, that wasn't the case. Ray's husband went on to share, "The first thing someone ordered was a Bloody Brain Shot." He had no idea what this drink was, so Cusimano committed a bartender no-no and invited the customer behind the bar. She used "Peach Schnapps, Irish Cream, and a drizzle of Grenadine" to create the drink. The musician revealed that in the end, the customer made off with the bottle of Schnapps — and unsurprisingly, Cusimano was fired. 
Fortunately, this experience did not stymie the rock star's cocktail creativity, which brings us back to that winter cocktail you are going to want to mix for your next snowstorm or night in.
Lambrusco Spritz for the winter win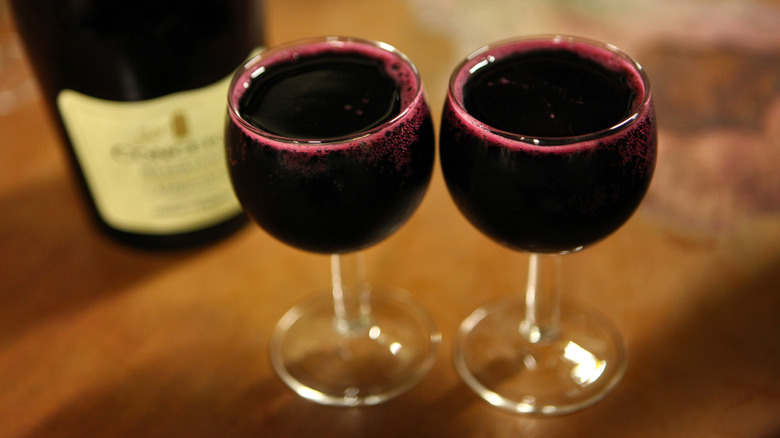 David Silverman/Getty Images
Cusimano made a Lambrusco Spritz, and you can label Instagram impressed. The video showed Ray's husband mixing the drink, along with a gentle reminder to always drink responsibly. As explained in the caption, "The star of the spritz is Lambrusco, an Italian sparkling red wine! Mixed with some Aperol, a splash of bitters and an orange wheel for garnish, you've got yourself a pretty wonderful winter cocktail!" 
Cusimano demonstrates how easy this drink is to make, while adding a little hyperbole about speed. He noted that you can mix this Lambrusco Spritz quicker than you can say "cacciatore" (or, well, almost). Ray even pops into the shot and likens this cocktail to a winter sangria with the addition of beautiful blood-red oranges.  
As of writing, the video has received over 22k views and a lot of love from IG followers. One wrote, "Always look forward to John's cocktails," while another enthusiastically replied, "Omg gonna definitely try it looks delicious!" According to Ray's website, her husband invented his version of this cocktail to pair with Ray's Tuscan-Style Chicken Cacciatore with Polenta and Tre Colore Salad. Sounds delish, but winter is going to go fast, so enjoy your Lambrusco Spritz before we roll into spring and Cusimano has us making his Tom Collins.