Here's How You Can Get A Free Nip Of Whiskey At Raglan Road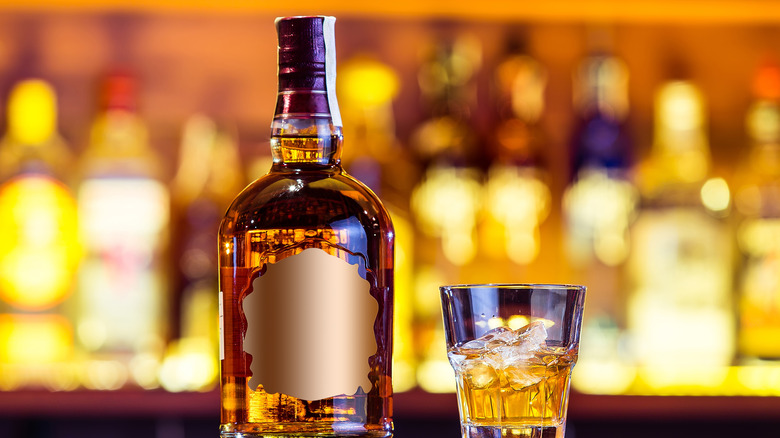 Goncharov_Artem/Shutterstock
The Irish Gaelic expression "céad míle fáilte" — one frequently seen on signs and doorsteps in Ireland and in Irish pubs everywhere — means "a hundred thousand welcomes," according to Huff Post. This famous Irish warmth and hospitality is in full force at Disney World's Raglan Road Irish Pub and Restaurant, which their official website says is tucked in among the dozens of shops, restaurants, and entertainment venues in the Disney Springs part of the park. 
In contrast to the tropical sun and heat outside, the interior of Raglan Road has the cool and cozy vibes of a classic Irish pub, with dark, paneled walls, soft lighting, and the food and drinks to match, too. Chefs straight from the Emerald Isle make classics like boxty (potato pancakes), Irish breakfast, and shepherd's pie. Irish beers on tap include Guinness, Harp, and Smithwicks — and completing the experience are nightly sessions of traditional Irish music and dance. 
If you're in the neighborhood, you should definitely make your way over to Raglan Road asap for two reasons: First, because Foodimentary shares that today, January 25, it's National Irish Coffee Day, and second, because Raglan Road wants to celebrate the day with you. They announced in an Instagram post that, for customers who order an Irish coffee today, "the whiskey is on us!" 
There's no better reason to order an Irish Coffee today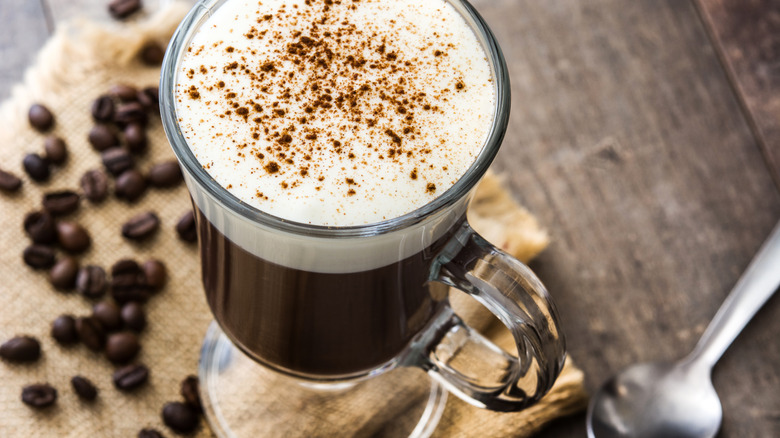 etorres/Shutterstock
If you haven't tried one yet, Irish coffee is a delicious warming drink that's traditionally made by blending Irish whiskey and a little sugar into hot coffee, then topping it with a layer of lightly whipped cream, according to Irish Central. You'll likely see it served in a clear glass mug where the beauty of the light and dark layers can really be appreciated. There are variations too, like a recipe from Baileys that includes a shot of Irish cream with the whiskey, or Food & Wine's specialty, which replaces the sugar with vanilla-infused simple syrup. On Raglan Road's cocktail menu, seen on the official website, the Irish coffee options include a traditional version, a traditional with an added shot of Baileys salted caramel-flavored Irish cream, and a super-sweet iced version with Paddy's Irish whiskey, butterscotch schnapps, and Baileys salted caramel liqueur.
The restaurant also has a good stock of whiskeys to choose from for your drink, including Jameson, Bushmills, The Quiet Man, Knappogue Castle, and Connemara. To take advantage of their National Irish Coffee Day special today, January 25, all you have to do is order an Irish coffee, and that nip of whiskey in the cup will be on the house. When you have your drink in hand, don't forget the toast: Irish Central shares that the traditional Irish toast is "Sláinte!" (pronounced SLAWN-che), and means good health.