Eating At Disney World Just Got Even More Expensive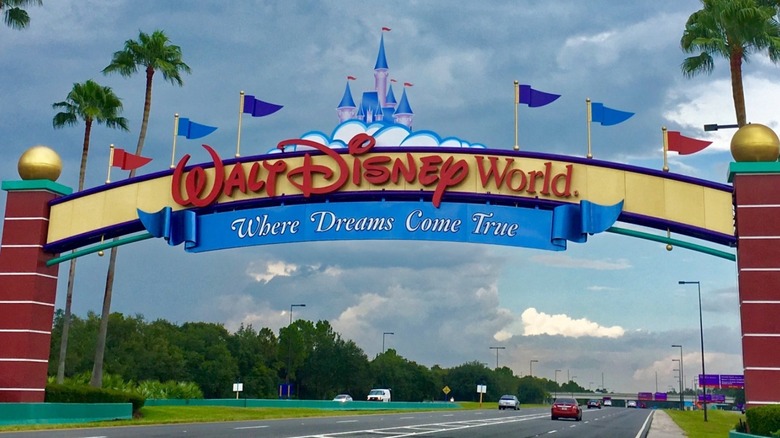 Jerome LABOUYRIE/Shutterstock
The "Happiest Place on Earth" is inching ever closer to becoming the most expensive place on Earth, thanks to new price hikes on food, says Walt Disney World News Today (WDWNT). The increases will be in effect not just in Disney World's parks, but also on resort properties and at spots like Disney Springs, says the article.
The price increase isn't terribly shocking, given the fact that the theme park, like many other businesses around the world, was completely pummeled during the COVID-19 pandemic. However, they're set up for success now, having tripled revenue since reopening. In fact, during the pandemic, one quarter within a fiscal year saw "only" $935 million in revenue, but the same quarter a year later in 2021 yielded $3.5 billion, per The Motley Fool.
Another potential reason for the price spike is that, despite the economic downturn, Disney executives made park improvements to better the "guest experience." Such improvements have included mobile food ordering, a serious benefit to anyone who has ever toiled in those long lines for a simple plate of chicken fingers.
There are a number of Disney World food items that will likely see price increases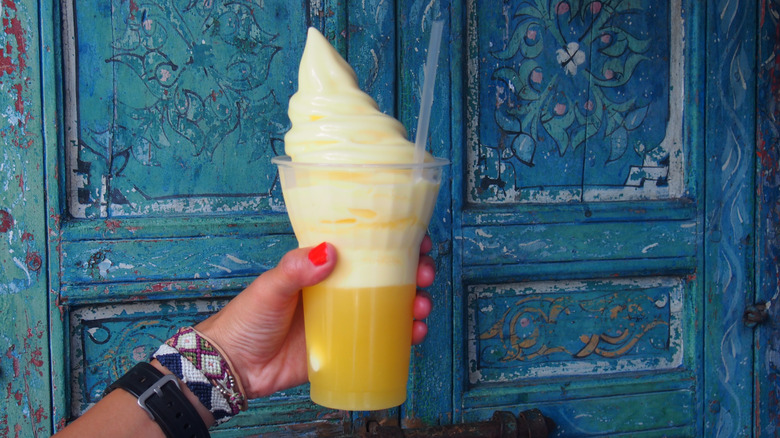 Mithrax/Shutterstock
Word on the street, per Walt Disney World News Today (WDWNT), is that many popular products will soon be more expensive at Disney World. According to the article, these will likely include the Pineapple Dole Whip Cup, a fan-favorite that's especially refreshing during the hotter months, which is almost all year long in Florida. The previous price was $4.99, and the new price is likely to be $5.99. As well, the price of the Pineapple Float will likely go up by a dollar as well.
Popcorn prices are also set to increase, with a single bag increasing from $4.99 to $5.50 and a bucket poised to be $13, up from $11.29. And if you want a drink to wash it down, know that soda bottles will now cost $4.69 at resorts and $5 at many food carts. As well, at Sassagoula Floatworks and Food Factory, for example, a large pepperoni pizza will now set you back $18.99, up from $14.99. Or, if you want a sandwich for your meal, the Turkey Club ($15) and the Gourmet Grilled Cheese ($16) are now each a dollar more. There's plenty more examples listed in the WDWNT article, and it seems like prices are generally going up on most items.
It's unlikely that these nominal price increases will keep the die-hard and devoted Disney fans from visiting, however, especially since the really thrifty ones will continue to take advantage of the park's policy (noted on their website) that allows patrons to bring in outside food and non-alcoholic beverages. So, just as many people will never be too old for Disney, it's likely that the park will never be too pricey for them, either.