The Wine Rule Martha Stewart Says You Can Break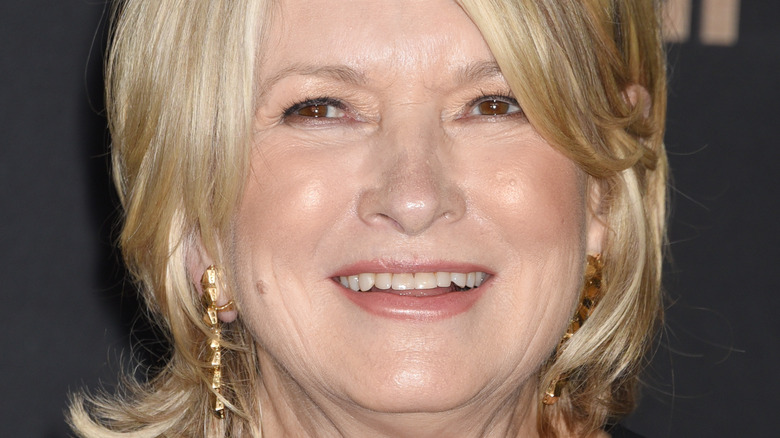 Ga Fullner/Shutterstock
Nothing says "besties" like collaborating with the same wine brand, and Martha Stewart and Snoop Dogg are living proof of this assertion. Per the Wine Industry Advisor, the domestic diva joined the 19 Crimes Wine family, an Australian brand owned by Treasury Estates. It was announced earlier this month that Stewart was launching her own personal bottle of Chardonnay with the winemaker. The wine is aptly named 19 Crimes Martha's Chard, and according to the 19 Crimes website, it can be purchased right alongside Snoop Dogg's Cali Red Blend and Cali Rose wines. 
Naturally, 19 Crimes Wine is thrilled to add Stewart to its list of collaborators. John Wardley, Treasury Wine Estates Vice President Brand Marketing, told Wine Industry Advisor, "The release of 19 Crimes Martha's Chard comes as the brand has experienced explosive growth, delivering the Number 1 US Wine Innovations in both 2020 and 2021 for our first California wines with global icon, Snoop Dogg. Just like her creative collaborator and friend Snoop, Martha Stewart also embodies the spirit of 19 Crimes – disruption and culture creation."
It seems that Stewart is ever the perfectionist, and according to People, it took 20 different versions of the wine before she gave it her blessing. In addition to discussing her new Chardonnay with the outlet, Stewart shared a rule that she intentionally breaks when drinking her vino.
Stewart is keeping it chill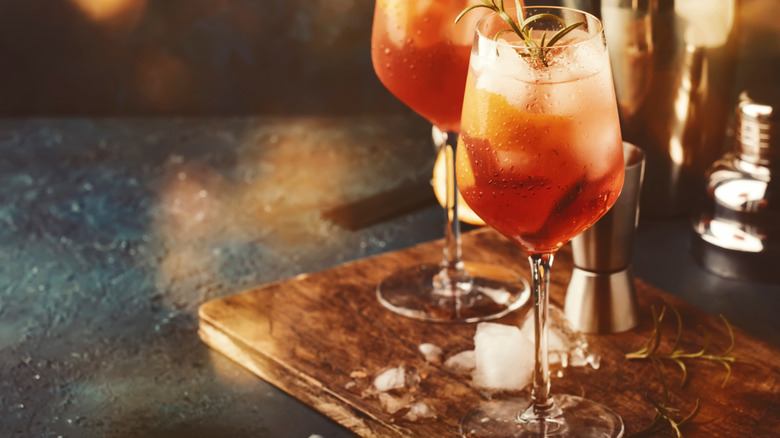 5PH/Shutterstock
Martha Stewart revealed to the People that when it comes to Chardonnay, she has well-defined preferences: "I have very strong ideas about what a Chardonnay should be. I have not really been a big fan of the oaky, overly buttery Chardonnays that exist. I thought Chardonnay in America needed a little bit of a redesign." The media mogul also said that she doesn't do much drinking. But when she does, she likes to make her glass last longer. To do so, Martha Stewart adds ice to the wine. 
Stewart described her rationale, saying, "I will put ice in my wine. I extend the glass quite a bit by the addition of ice cubes." And she went on to explain that it is no longer considered gauche, noting, "Nobody minds it anymore, even fine winemakers." Stewart even shared an interaction she experienced with a winemaker to illustrate her point: "I met the man who makes the best Sauterne, and he encouraged me to add ice to it! He said, 'It's fine. Don't worry about it, Martha. We're not going to get insulted." The winemaker was apparently quite confident in the quality of the wine, so it wasn't bad form. Besides, as Stewart explained, "I like to serve my beautiful Martha's Chard icy cold." Stewart is in cool company. Giada De Laurentiis also adheres to the ice in wine rule. So do Taylor Swift (via Insider) and Diane Keaton (via People).