The Classic Wine Rule Giada De Laurentiis Breaks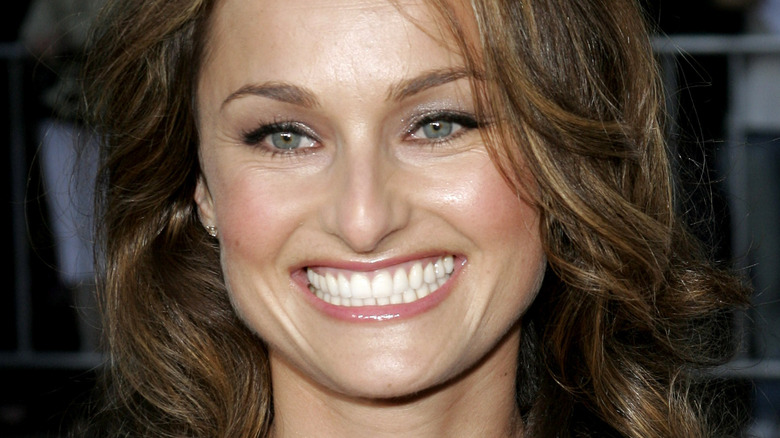 Shutterstock
Famed celebrity chef Giada De Laurentiis was lucky. Per the Food Network, her Italian family was a huge fan of homecooked meals. So early in her life, she was introduced to the wonders of good food. It also helped that her grandfather, Dino De Laurentiis, owned a restaurant, which allowed the budding chef to observe a professional kitchen environment from behind the scenes.
Over the years, De Laurentiis has managed to do plenty for her fans by introducing them to some incredibly useful cooking tips — most notably, pointers on Italian cuisine. For example, according to PopSugar, De Laurentiis suggests adding beet juice to pasta if you're looking for a slight twist and stuffing chicken parmesan with cheese.
De Laurentiis is also a huge fan of pairing her meals with a glass of wine. She has a trick for this too: If you're in a rush and need to chill your bottle quickly, the chef suggests that you can achieve this "by wrapping a wet towel around the bottle before sticking it in the freezer" (via YouTube). All it takes is 10 minutes. Then there are other times when you don't want to wait at all for a glass of chilled wine.
De Laurentiis puts ice in her wine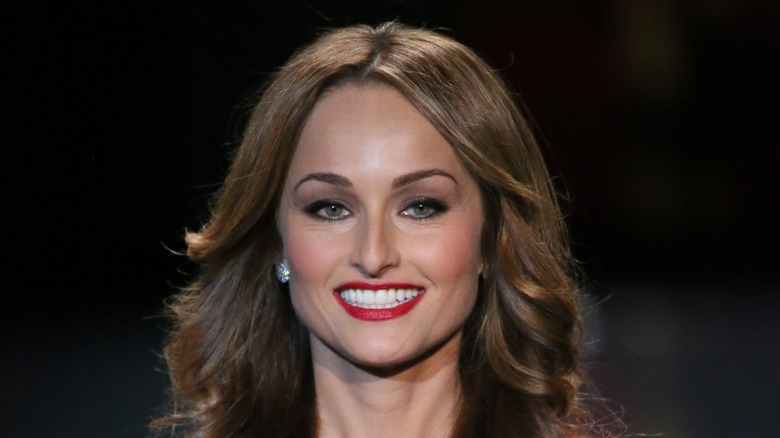 Shutterstock
Giada De Laurentiis is not afraid to step away from the norm and do something out of the ordinary. She said in an interview with Milk Street Radio that while she doesn't drink as much wine as she used to, she doesn't mind an occasional glass, of course. And De Laurentiis is not even opposed to adding ice cubes to her glass of wine.
She clarified that she doesn't do this with red wine and only breaks this cardinal wine rule with white wine and Prosecco. While De Laurentiis says many people have been shocked that an Italian chef puts ice in her wine, she got the idea from a very special source. De Laurentiis said, "My mother has been doing it for eons. That's where I first saw it. My mother is 71. She still has a glass of wine or two every single night. But she puts ice in it." 
In case you didn't know, ice in wine is a hotly debated topic and usually has both fans and critics. In case you're not too fond of the idea, Lifehacker and one Reddit user present an alternative to ice cubes with frozen grapes. By adding frozen grapes to individual glasses of wine, you make sure nothing gets watered down. Are you in?