This Is Trader Joes' Best Food, According To The Customer Choice Awards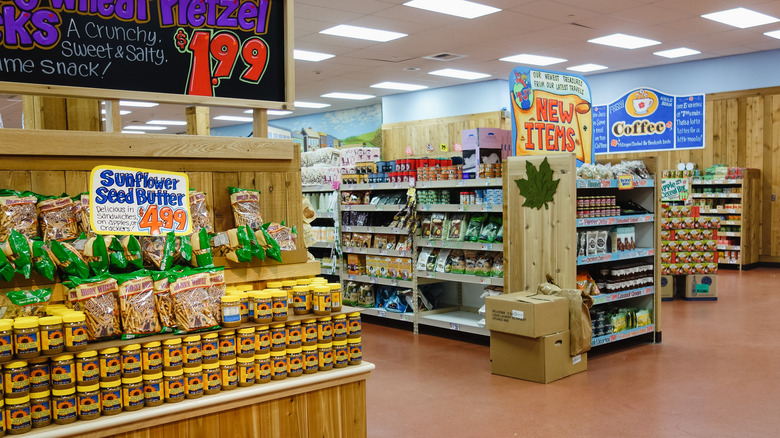 Corinna Haselmayer/Shutterstock
Hey Fearless Flyers, it may only be January, but the time is nigh for one of the most important lists of the year. Move over, Buzzfeed. Get out of here, Billboard. There is only one countdown or listicle of interest this week, and it's the Trader Joe's Customer Choice Awards. Voted by the people, for the people, this is an eight-category list (according to, well, People), in which devoted Trader Joe's customers have popped over to the grocery store's website to place their ballots, declaring their top five overall favorites, along with a winner for the store's finest in a range of categories.
TJ's is known for its vitals and vittles, from the hand soap you can't live without to the emergency birthday-card-and-flowers you stopped in for on the way to your pal's party. But true ride-or-die members of the brand's cult-like following put the casual customer to shame with their expertise, knowing exactly when to hit a store for a seasonal favorite, or putting items to a Beatles test by seeing if the product name syncs up to the tune of "Eleanor Rigby." And if these fine folks say that the Mandarin Orange Chicken is Trader Joes' best food, you might want to stop by your local trading post and pick up a package.
Orange you going to try some Mandarin Chicken from Trader Joe's?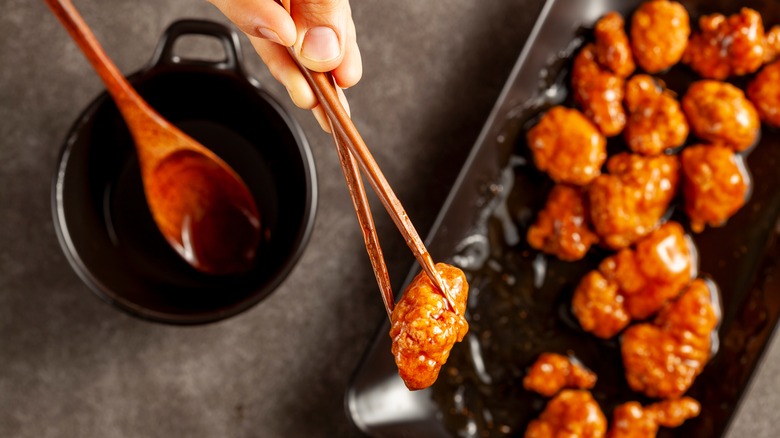 grandbrothers/Shutterstock
In Trader Joes' 13th Annual Customer Choice Awards, some results are obvious. Like, if you've ever had a peanut butter-filled pretzel nugget from TJ's ("second only to gold!" the website claims), you will not be surprised to see it at the top of the "favorite snack" category. And, while you might love a Danish kringle, you have to hand it to the mini-ice cream cones from the freezer section for knocking the seasonal pastry out of the top spot. 
Similarly, if you've ever tasted — or tried to recreate at home – Trader Joe's Mandarin Orange Chicken, we're guessing you'll give a fist pump to the product's appearance in both the "favorite entrees" and the "favorite overall" categories. Websites like The Kitchn aren't writing about new ways to cook Trader Joe's Mandarin Orange Chicken for their health, you know. Pushing an air fryer approach, The Kitchn is just one of dozens of outlets that love a good TJ's hack — and while it's hard to improve upon perfection, the grocery chain doesn't seem to mind if you try, even devoting an entire page on their website to the beloved product and its optimum cooking conditions. When it comes to orange chicken, Joe knows all the tricks of the trade.