The Sweet Way Giada De Laurentiis' Boyfriend Surprised Her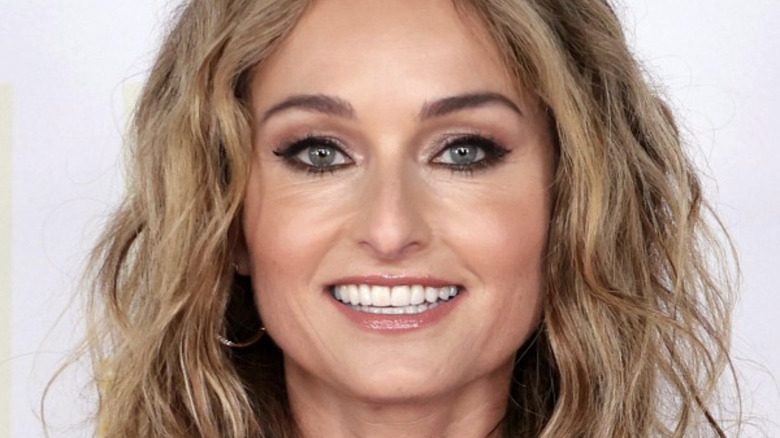 Kevin Winter/Getty
For a celebrity chef like Giada De Laurentiis, there is no space as sacred as the kitchen. It's the place where she's whipped up dishes for her own family and friends, as well as where she's filmed several television shows that have made her cooking show superstar. And as someone who spends so much of their personal and work life in the kitchen, it makes sense she'd want it to be as tailor-made to her as possible.
The celebrity chef's latest television special, "My Dream Kitchen," follows De Laurentiis as she renovates her kitchen in her California home. Back in early 2020, the chef purchased a new home with plans to upgrade the space (via She Knows). According to Food Network, the show captures each step of the redesign project, with cameras showing everything from the construction to negotiations. 
While the special centers on De Laurentiis and her dream kitchen, both her daughter Jade and boyfriend, television producer Shane Farley, are featured offering their input on decisions and support for the chef throughout the renovation process. But it's not just their opinions they have to offer. In fact, during one recent episode of the series, Farley took the opportunity to surprise his chef girlfriend with something special for her redesign (via People). We have to admit, it might be one of the cutest ideas we've ever seen.
A personalized touch for the kitchen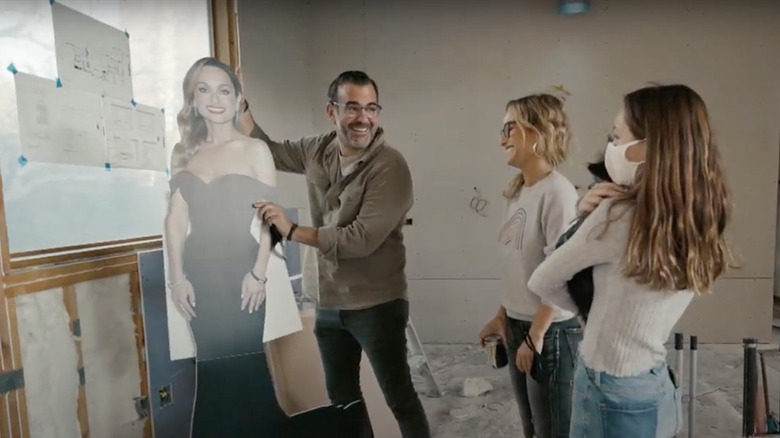 Discovery+
Generally, when people want to leave a custom mark on their home, they press handprints into backyard cement or carve names into tree stumps. But with his girlfriend's soon-to-be-redesigned kitchen, Shane Farley had something more creative in mind.
According to People, while filming "My Dream Kitchen," Shane Farley surprised Giada De Laurentiis with the ultimate personalized gift: a cardboard cutout of the chef herself, smiling while clad in a black awards-show style gown. The publication detailed that in one clip from the show, Farley suddenly shows the fixture to the unsuspecting chef and explains that he planned to seal it inside the walls, literally embedding the chef into the kitchen. Talk about leaving your mark on a place.
Clearly, Farley really admires his chef girlfriend, and it seems she admires his taste in gifts and sense of humor, too. People noted that the "Giada At Home" star couldn't help but chuckle at the reveal, autographing the cutout with a date before sealing it into the wall. Of course, while the gesture was sweet, Farley joked how others might read it differently. Thinking ahead to the future, he quipped, "Years from now when someone else comes in to add an addition, they're gonna think it's a crime scene." For now, we enjoy knowing there's a Food Network time capsule inside the De Laurentiis home.