What Chef Martin Yan Admires Most About Celebrity Chefs - Exclusive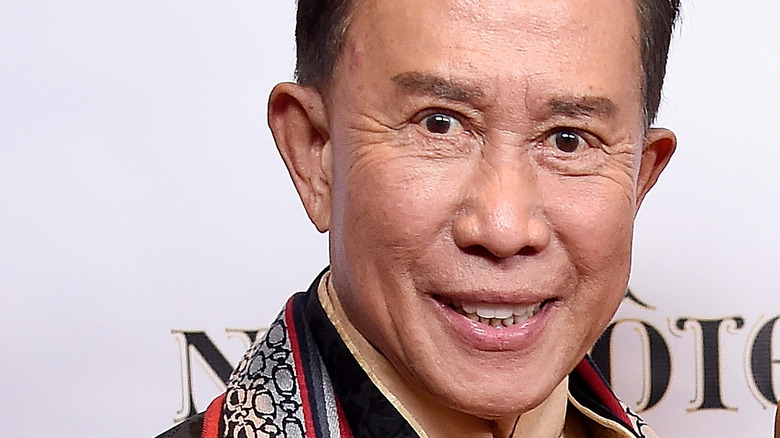 Gregg Deguire/Getty Images
There are some incredibly talented and famous Asian chefs across the United States — but they are far from the first, which is a title reserved for celebrated culinary star Martin Yan who's spent five decades on TV. When Mashed spoke exclusively with Chef Yan, he told us just how proud and excited he is to watch the careers of those newer chefs soar. "I've been on television for 43 years, and I'm so excited and happy to see all these up-and-coming very talented, young people. They're passionate about what they do, and they're doing really well," he said.
From David Chang to Brandon Jew, there are many that Chef Yan is not only a fan of, but who admire him as well for the strides he made within the industry early on, as Chef Yan has long served as an important role model. "A lot of times when I travel all over the country, a lot of young chefs will come to me [and say], 'Oh, Chef Yan, we are so honored to meet you because when I was the little kid I watched this show, that's why I became a chef,'" he shared, providing one great example, "In San Francisco, there's a very successful Michelin-star chef just like David Chang [named] Brandon Jew, and he tells everybody when he was young, he watched the 'Yan Can Cook' show. I'm so honored to be able to see all of these wonderful people. They love what they do, and they're doing so well."
Chef Yan says he learns from younger chefs, too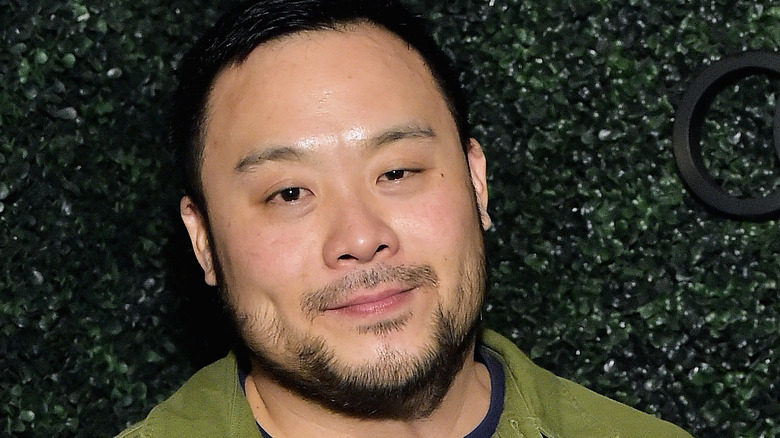 Stefanie Keenan/Getty Images
But Brandon Jew (behind Michelin-starred Mister Jiu's restaurant) is just one example of a stellar new cohort of Asian chefs in the country that Martin Yan pays tribute to: "I'm so honored to be able to see all of these wonderful people. They love what they do, and they're doing so well. David Chang in New York is a classic example. He's very passionate. He loves what he does, and he's very good at what he's doing. They will continue to inspire the next generation of young chefs and celebrity chefs."
Working with, and mentoring, chefs has also been one of Yan's most rewarding experiences, he said. "[I] also have the opportunity to work with the young, up-and-coming, growing celebrity chefs. I'm so excited to see people getting into the kitchen because cooking is wonderful."
His own pride and time with such chefs aside, Chef Yan loves seeing how today's talents reimagine the ingredients and foods he has worked with for so long. "I admire David Chang, Roy Choi, Brandon Jew, and Lucas Singh, and the food they prepare is innovative and it's contemporary. They have little twists, they bring the tradition and flavor, but the way that they present the selection of ingredients [and] the combination of ingredients they use is much more creative than some of the senior chefs and the generations of chefs before them. I'm so happy for their success." Clearly, Chef Yan is incredibly passionate not only about the culinary world and the food he has devoted so many years to, but also about those who are shaping the future of it. 
Chef Martin Yan has a new line of foods with M.Y. Asia, and his General Tso's Chicken is now available in Bay Area and Northeastern U.S. Costco stores.