TikTok Is Loving John Oates' Hilarious Oatmeal Company Callout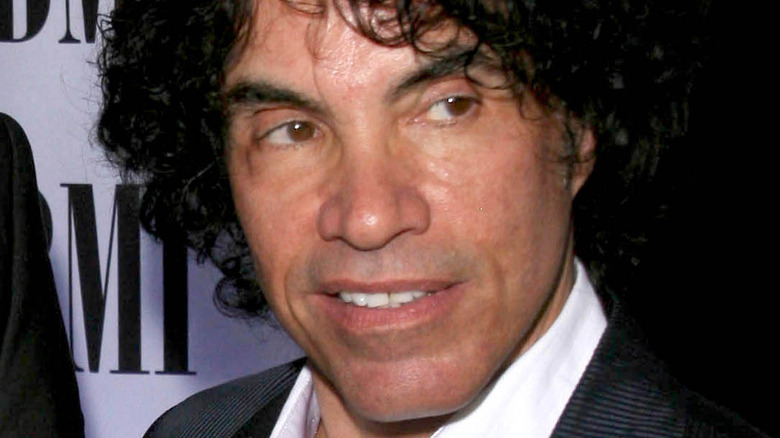 s_bukley/Shutterstock
Many food brands use famous faces to advertise products. After all, if fans see their favorite celebrity sipping a particular beverage or crunching on a certain snack, they just might be tempted to give it a shot the next time you're at the grocery store. Though an ad doesn't prove that the celebrity praising the product actually enjoys consuming it off-camera (or that customers would have the same taste in food), the star helps shine a spotlight on the company. But sometimes a partnership might appear to be a completely natural fit yet never happens.
Case in point: Musician John Oates, who fans may know better as half of the rock duo Hall & Oates, recently took to the band's TikTok account to share a query that had people cracking up. In the short clip, Oates was perched at a table in a rustic-looking space with a bowl of oatmeal in front of him. As the band's hit song "You Make My Dreams" played in the background, text popped up above Oates stating, "POV: John Oates of Hall and Oates eating oats wondering why oat companies have never reached out."
The caption of the TikTok post included several oat-related hashtags, from the trendy #overnightoats to plant-based #oatmilk, paired with two shrugging emojis. Within a few days of being posted, the video had over 120,000 likes and over 2,200 comments.
What fans and brands were saying
John Oates' cheeky TikTok post clearly resonated with many viewers. One such person wrote, "this is amazing and I demand an answer." Another fan referenced the Hall & Oates song "Kiss on my List" in a show of support, commenting, "I would eat a bowl of Hall & oats every morning as part of a complete balanced breakfast. Because breakfast is on my list with the best things in life." Some declared the video funny or wrote a simple "Lol."
A number of big names also weighed in on the video. The brand Quaker, which is known for oats, commented, "i am so very sorry." The company Magic Spoon threw its hat in the ring, calling itself "oatmeal adjacent." Bob's Red Mill played on the opening lyrics of "You Make My Dreams," writing, "Hey John – what you want, we've got!" One fan even identified another area for a potential Hall and Oates/food brand partnership, writing "does Daryl ever wonder why Halls cough drops have never reached out?" to which the band responded with a clapping hands emoji.
The simple oatmeal-eating TikTok post was viewed over 1.3 million times. Perhaps the reaction to it will cause some company to reach out with an offer to get into the Hall & oatmeal game. But companies should probably avoid pulling an Early Bird. As reported by the BBC, that brand actually got sued by Hall & Oates for calling its cereal "Haulin' Oats."