This Spicy New Nacho Dip Is Exclusive To Sam's Club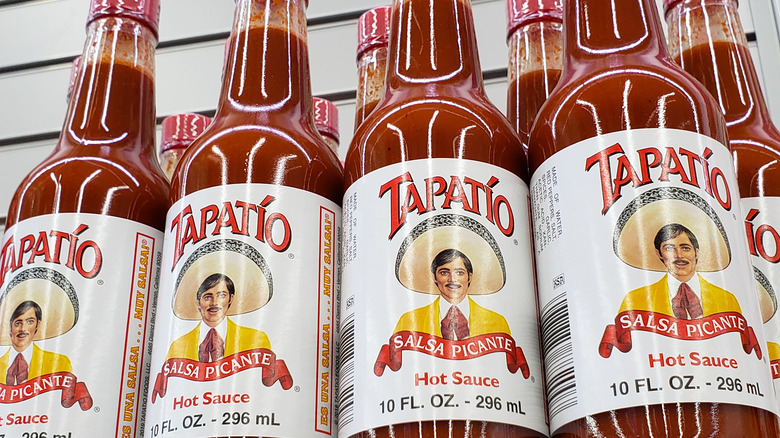 TonelsonProductions/Shutterstock
Hot sauce has a near cult following these days, and everyone is loyal to their favorite brand. Big players like Tabasco and Frank's RedHot may seem to dominate the game, but don't overlook Tapatío, a Mexican-style 'salsa picante' that recently celebrated its 50th anniversary on the market. 
When Jose-Luis Saavedra founded Tapatío in 1971, he made each batch of the hot sauce by hand, and, to this day, the recipe, which was refined hundreds of times, remains a secret (via Los Angeles Times). The hot sauce brand has expanded its reach to include new Tapatío products like Ramen noodles, meat marinades, and even Tapatío-flavored Doritos. 
For those who love that burning sensation in their mouths, a new Tapatío product has been released: Tapatío Loaded Nacho Dip. The 24-ounce container states that the dip is made from aged cheddar cheese, salsa, beans, and Tapatío hot sauce and has a spice level of 'medium.'
Tapatío's new nacho dip is coming in hot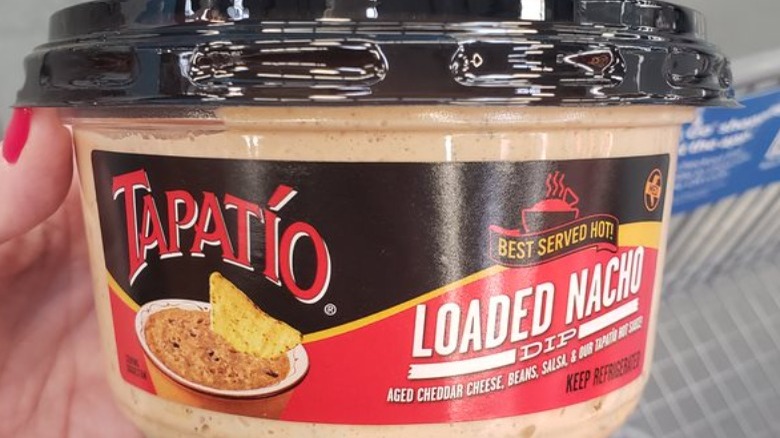 Sam's Club
Tapatío Loaded Nacho Dip is available exclusively at Sam's Club stores for $7.98. The container suggests serving the dip hot. And, according to the comments on Tapatío's Instagram post promoting the product, hot sauce fans can't wait to fire up their microwaves. 
Hearts rained in on the pic of a bowl of the dip surrounded by a plate of tortilla chips, with users leaving comments like, "Awww man! Get in my belly!" and "Ohhhh, I need to try that!!!" Others, however, voiced their disappointment that the dip will only be available at Sam's Club, as they either don't belong to the warehouse club or don't have one in their area. 
TikToker @floridamomof3 and her daughter reviewed the new dip on her account, telling viewers, "It has quite a kick," as she reaches for her water bottle. "It's spicy, but not overly spicy. It's good." One TikToker took to the comments suggesting one way to serve Tapatío Loaded Nacho Dip, writing, "Game Day nachos!!!" followed by a football emoji.