Why The LeBron James Family Foundation Is Opening A Restaurant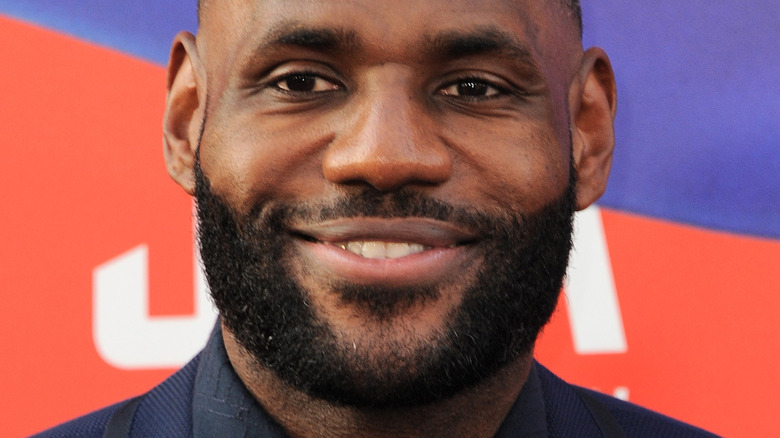 Tinseltown/Shutterstock
Eastern Ohio will soon be getting a new taco hotspot, courtesy of an unexpected source: basketball legend and Akron native LeBron James. In a press release, the Lebron James Family Foundation and Old El Paso announced the limited opening of The Taco Shop by Old El Paso, a full-service Mexican restaurant with charitable aims. The Akron-based restaurant, which will open to the public formally in 2023, will serve Mexican classics like burritos, quesadillas, churros, and — of course — tacos, including James' favorite, a chili-lime grilled skirt steak taco.
"Opening our own restaurant is a whole new territory for my foundation that I'm really excited about," James said in a statement of The Taco Shop's initial opening to a select group of families. "It's incredible to now have a space where families can come together and share a meal while students and families also have the opportunity to gain important job training."
The backbone of the restaurant is the Lebron James Family Foundation, a nonprofit organization committed to "creating generation change for kids and families through a focus on education and co-curricular educational initiatives." The foundation's I PROMISE program, which began in 2018, aims to provide Ohio-based students and families with resources needed for success in school and life. The program has since launched the I PROMISE school, an Akron public school, and the I PROMISE Village, which provides transitional housing and resources for families in need.
The taco restaurant will provide Mexican eats and community job training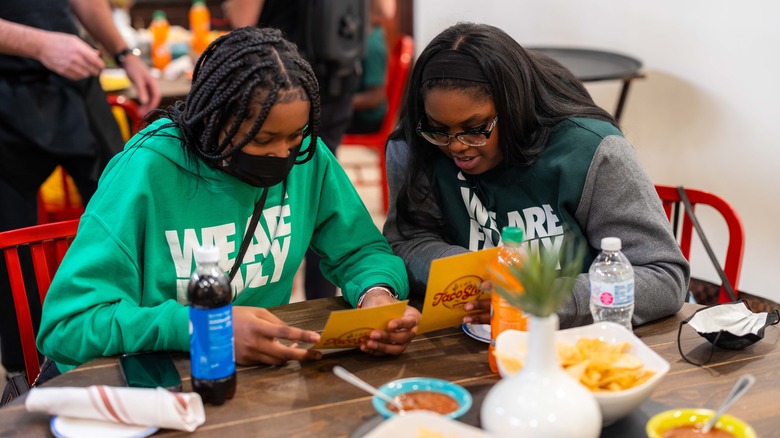 Old El Paso
In 2020, the LeBron James Family Foundation (LJFF) unveiled plans for House Three Thirty, a multi-use community space geared toward providing job training for underrepresented workers, financial advice for families, a gathering space for community conversations, and recreational spaces for sports and dining.
Now, the Old El Paso-backed full service restaurant has opened its doors in a limited capacity within House Three Thirty, providing both hands-on job training and meals aimed at bringing families together. In an Instagram post, Old El Paso celebrated the opening of The Taco Shop, featuring some of the restaurant's first patrons sampling Mexican pizza, Birria-style quesadillas, shredded beef tacos, and taco-inspired eclairs.
The taco-themed partnership is a natural fit for the star athlete, who frequently takes to social media to share his excitement for Taco Tuesday, resulting in stadiums full of basketball fans to chant "Taco Tuesday" in honor of the taco loving NBA star (via YouTube).
The Taco Shop marks Old El Paso's first brick and mortar restaurant, per a press release. The brand first partnered with the LJFF to provide taco meal kits to families from the I PROMISE school at the start of the pandemic, per Old El Paso.
And for fans who can't eat at the new restaurant, Old El Paso and the LJFF are hosting a taco kit giveaway featuring a limited-edition apron and portable speaker; fans can enter on Old El Paso's website through Feb. 28.