Alex Guarnaschelli's Relationship Update Is Heartbreaking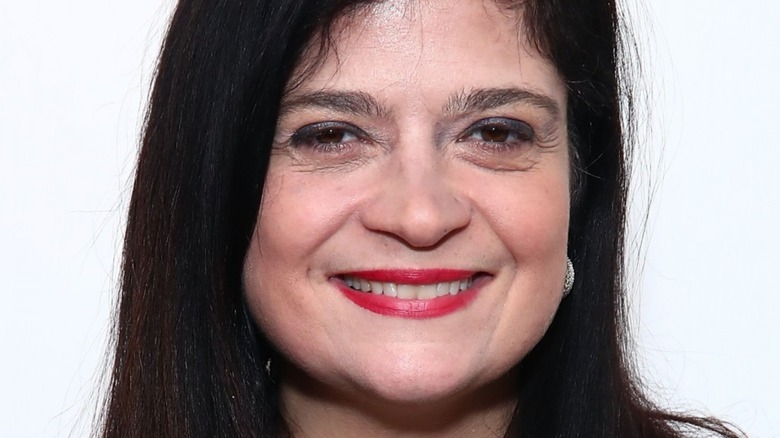 Astrid Stawiarz/Getty
Sadly, some good things must come to an end. Such is the case for celebrity chefs Alex Guarnaschelli – you may know her from Food Network's "The Kitchen" — and Michael Castellon, who have broken off their almost two-year engagement. Castellon confirmed the split to Closer Weekly, telling the publication he is "wishing her nothing but the best." 
The pair met when Guarnaschelli was enjoying a night out with a friend at the restaurant where Castellon was the chef. Guarnaschelli raved about her steak to her friend who knew Castellon and introduced her. "I went in to meet him and tell him the steak was delicious and that was it," Guarnaschelli said of the encounter. After the duo adorably got engaged on the side of the road on the way home from the grocery store in June 2020, Guarnaschelli said they were taking their time planning their wedding, which they wanted to be a large, elaborate party (via People).
Fan sends Alex Guarnaschelli love following breakup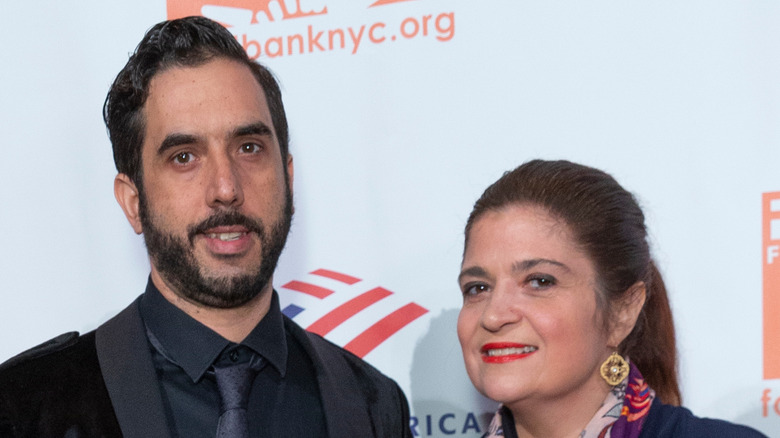 lev radin/Shutterstock
While there is no news Mashed found as to what caused the breakup, Closer Weekly reported that all Alex Guarnaschelli's photos with now ex-fiancé Michael Castellon have been deleted from her Instagram account. In a moment perhaps foreshadowing with signs that made Reddit think Guarnaschelli and her fiancé broke up, the chef answered questions from the public in a series of Instagram stories earlier this month. When a fan asked, "What skill or talent do you wish you had?" she said, "Not being a sucker for love" (via Closer Weekly).
Luckily, Guarnaschelli's loyal fans have her back during this difficult time. Just today, she posted a close-up selfie of herself on Instagram with the caption: "Too much eyeliner, not enough coffeeeeee." A sweet, supportive exchange between the chef and a fan on the app followed in the comments with the user first writing, "Sending you love – brave, strong, vulnerable and honest – not to mention our favorite iron chef in this house!!!" Guarnaschelli extended her thanks for the kind message, replying, "Thanks for writing this," followed by a red heart emoji. Even when some hearts are broken, there's still hope they can become whole again.