Ordering Starbucks From Target Will Soon Be Easier Than Ever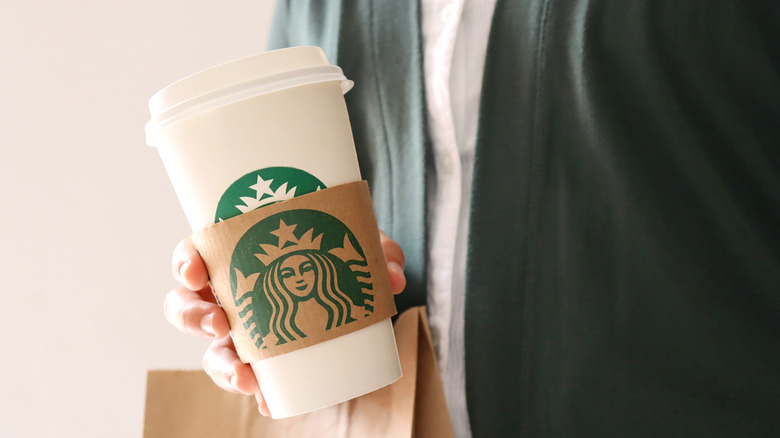 Brenda Rocha - Blossom/Shutterstock
Many of us know the feeling of the "Target effect," and leaving with a few items more than you planned to buy. The store's welcoming atmosphere, its gold mine "dollar" section, its way of comforting those in need of some retail therapy, are all calculated attempts at drawing us in and keeping us shopping.
Even when Target first partnered with Starbucks in 1999 (via Target's Corporate site), a new marketing strategy was born. Shoppers could order a coffee and wander aimlessly through the store, all the while succumbing to perceived deals and unique finds that are simply too good to pass up. Yeah, we've all been there.
As most businesses do, Target's Starbucks partnership has undergone its own changes throughout the years, from offering exclusive deals to the Target-only dark chocolate Frappuccino in 2017. Now that the pandemic has gifted us with curbside pickup at Target, it's only fitting that this drive up convenience will now also be extended to Starbucks orders placed through the store as well. 
Your Starbucks order at Target can soon be delivered curbside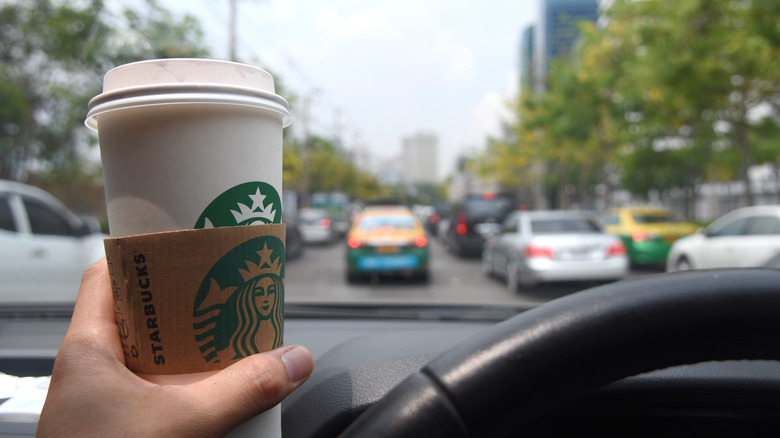 Jatuporn Chainiramitkul/Shutterstock
Ordering Starbucks at a drive-thru is an undoubtedly familiar experience — you sit in your car and wait for the hot brewed cup to arrive at your window while maybe enjoying some tunes or checking social media or e-mails. In keeping with that experience, Starbucks locations inside Target will soon be giving curbside pickup a trial run. According to CNBC, this service will be offered at select stores this coming fall.
Although some might argue that the whole point of ordering Starbucks at a Target location is so that you can walk through the store while enjoying your drink, sometimes you simply don't have time to browse (and your wallet will probably thank you, anyway). Besides, curbside pick-up has becoming an incredibly popular way to shop, as CNBC noted, the option has grown 200% during the pandemic. And the curbside option for Starbucks has been a "top request" of Target customers, says Food & Wine.
When Starbucks pickup does become available later this year, shoppers will be able to grab a coffee and their groceries all in one easy curbside stop, without ever leaving the car. Convenient, right? All you have to do is place your order through the Target Drive Up app, drive to your local store, and then mark that you're "on your way" in the app to receive the drink without having it wait around and cool off in the process. We can't even "espresso" in words how excited we are for this new service.