Next Level Chef Season 2 - Everything We Know So Far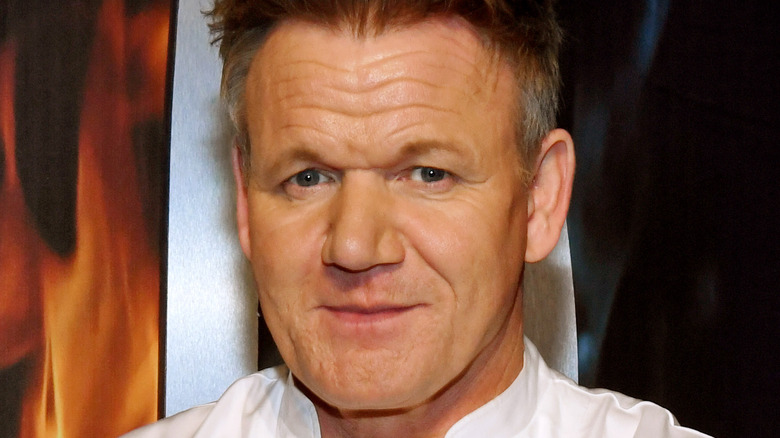 Ethan Miller/Getty Images
This article contains spoilers for the "Next Level Chef" Season 1 finale.
Gordon Ramsay is taking his new hit show "Next Level Chef" to new heights. On Wednesday, Fox Entertainment president Rob Wade announced the show, which challenges contestants on various levels — literally — has been renewed for a second season. "Next Level Chef" features a three-story set and on each floor, contestants find three very different kitchens that prove more challenging than the cooking itself (via Variety). The bottom floor, "the basement," is what kitchen nightmares are made of offering hardly basic, often derelict equipment; the middle floor is a step up, but nothing too elaborate, while the top floor is a state-of-the-art kitchen complete with every tool and piece of equipment a chef could dream of.
 The chef's culinary skills are challenged further as they pull ingredients from a giant platform that moves between the floors, offering the best items to those chefs on the top floor, then moving to the middle, and finally, the basement chefs get whatever is leftover. Season 1 contestants included 15 social media influencers, line cooks, and home chefs. 
Season 2 will be joined again by celebrity chef mentors Gordon Ramsay, Nyesha Arrington, and Richard Blais who will guide new participants through each stage of the competition. While the prizes for the Sophmore season are unclear at this time, in Season 1 the winner took home a $250,000 prize and a year-long mentorship (via Variety).
Will the stakes be raised in Next Level Chef Season 2
Season 1 of "Next Level Chef" raked in 3.3 million viewers across the FoxNow and Hulu platforms, and Ramsay is already looking forward to thrilling fans with more in another season. "With audiences as excited about the new show as we are, we can't wait to introduce another group of incredibly talented chefs in Season 2," Ramsay said (via Variety).
The Season 2 announcement came on the same day as the finale of Season 1, which featured three top chefs who had to cook an entire meal in 90 minutes on every level including an appetizer made in the dreaded basement, a fish dish cooked in the middle kitchen, and a meat-based entree concocted in the high-end top kitchen (via Variety).  Stephanie "Pyet" DeSpain, a member of the Prairie Band Potawatomi Nation whose cuisine is highly influenced by her indigenous culture, was crowned the winner of Season 1, partially due to her tasty appetizer, pork and sweet potato empanadas, and her lambchop entree that blew the judges away (via Deadline). 
While it's unclear when Season 2 of "Next Level Chef" will be released or when it will air, one thing's for sure, we're ready to see how a new batch of contestants can elevate their cooking skills as they reach for the top. And if you can't wait for more "Next Level Chef," Pyet and mentor Nyesha Arlington reveal some secrets of the show.